Soluble vs Insoluble Fiber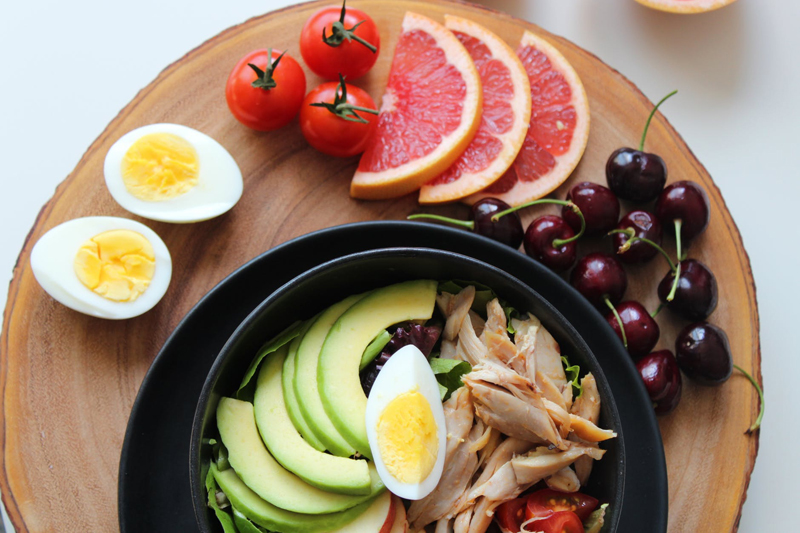 Technically, fiber is a type of carbohydrate. However, for any healthy diet, fiber is NOT counted against you when you eat it - because it goes in one end and out the other. It is like eating a piece of plastic in that sense. It has no effect at all on your calories or carbs or anything else in terms of body intake.
So why eat fiber, and why worry about what type of fiber it is?
Eating fiber is like eating a scrubber. It goes through your system and cleans it out. This is great for your digestive system. It's very healthy. Just about every diet instructs you to eat ample fiber for this reason.
Fiber is broken down into two categories.
Soluble Fiber
Soluble fiber can react with water. It turns into a gel. So this type of fiber is gooey. It doesn't digest - it can't get into your system - but it goes through your digestive tract in a gooey way. This means in your stomach that it nicely fills it up for a while, helping you to feel full. This also tends to cause digestion to go more slowly, which is good for a number of reasons. Your blood sugar doesn't spike from the other foods you ate with the fiber.
So soluble fiber is important in minimizing the "damage" caused by other foods you eat at the same time.
Insoluble Fiber
As you might guess, insoluble fiber does
not
react with water. So it doesn't turn into a gooey mass. It simply passes through your system as is, as a nice scrubber. It gets your digestive system clean, and it helps to bulk up the things you are passing through your system so they go through smoothly.
So insoluble fiber is important in keeping your system flowing smoothly and avoiding both constipation and other issues.
Again, to reiterate, neither of them can cause any increase at all to your weight, because your body doesn't absorb them. They simply pass through your system. The benefits of fiber are that they help your body process food more smoothly and gently. So it's important that you get ample fiber every day. It's also critical that you drink adequate water, so that the fiber can do its job properly.
Check your daily fiber intake, and then compare it against these numbers:
Women under 50: 25g/day
Men under 50: 38g/day
If you're over 50, consult your doctor!
Lisa Shea's Library of Low Carb Books
You Should Also Read:
What is Soluble Fiber
What is Insoluble Fiber


Related Articles
Editor's Picks Articles
Top Ten Articles
Previous Features
Site Map



Follow @LisaLowCarb
Tweet





Content copyright © 2019 by Lisa Shea. All rights reserved.
This content was written by Lisa Shea. If you wish to use this content in any manner, you need written permission. Contact Lisa Shea for details.