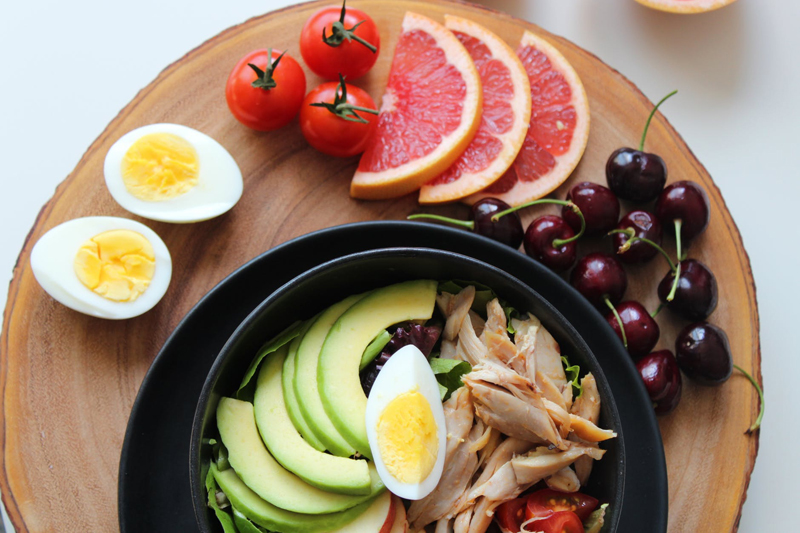 What is Insoluble Fiber? Insoluble fiber is the type of fiber which does not mix with water. It simply moves through your system, ensuring your digestive system works smoothly. That's a good thing!
Fiber is technically a type of carb, but it's a special type that every diet on the planet recommends you eat. That's because it's not actually digested by or absorbed by your system. Instead, it goes in one end and out the other. Along the way it acts as sort of a "scrubber" - keeping your insides clean. It also acts as a binding agent, so all the excess waste your body is excreting moves along gently and smoothly.
So, to reiterate again, insoluble fiber will NOT cause you to gain weight. It can't. It doesn't leave your stomach to get into your blood stream. It simply moves along your digestive tract and leaves your body again.
There's no set medical amount of insoluble fiber a day that doctors say you should ingest. However if we take the general recommendation that people eat about 10g of
soluble
fiber a day, and subtract that from the general total fiber recommendations that most doctors recommend, we end up with this -
Women under 50: 15g/day
Men under 50: 28g/day
If you're over 50, consult your doctor!
So how does one get that fiber into their body each day?
Insoluble Fiber Food List
Wheat bran (1/2 c) - 11.3g
Field beans (100g) - 9.3g
Beet root (1) - 5.4g
Apple (1) - 4.2g
Parsnips (1c) - 4.0g
Raspberries (1/2c) - 3.8g
Spinach (100g) - 3.5g
Turnip (1/2c) - 3.1g
Whole grain bread (1 slice) - 2.8g
Flaxseeds (1 tbsp) - 2.2g
Almonds (20g) - 2.0g
Zucchini (1/2c) - 1.4g
A good way to add insoluble fiber to your daily diet is to make a practice of adding wheat bran and flaxseeds to the things you eat. Sprinkle wheat bran over your salads. Sprinkle flax seeds over your yogurt. Add them into your veggies. The more you can incorporate the fibers into your normal meal plan, the healthier your system will be.
Remember to drink plenty of water too, so that the fiber can do its job well!
Lisa Shea's Library of Low Carb Books
You Should Also Read:
Soluble vs Insoluble Fiber
What is Soluble Fiber


Related Articles
Editor's Picks Articles
Top Ten Articles
Previous Features
Site Map



Follow @LisaLowCarb
Tweet





Content copyright © 2019 by Lisa Shea. All rights reserved.
This content was written by Lisa Shea. If you wish to use this content in any manner, you need written permission. Contact Lisa Shea for details.