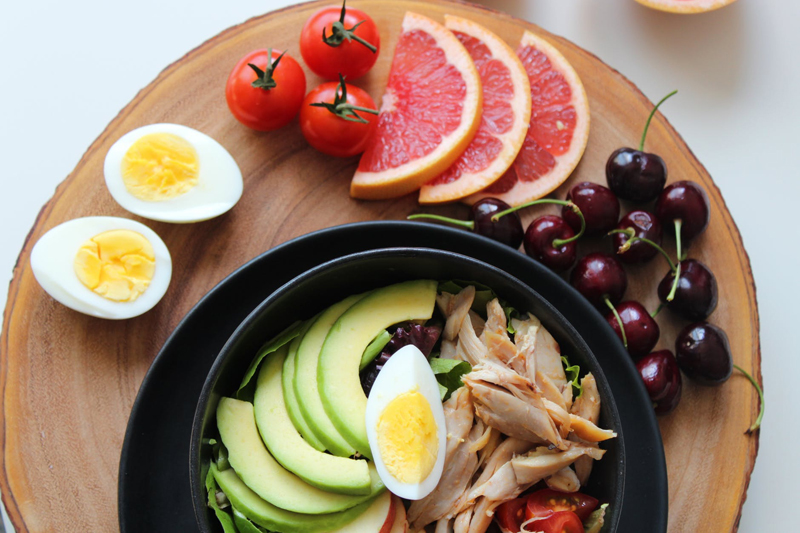 What is Soluble Fiber? Soluble fiber is a type of carb that is not digested. It turns into a gel when added with water, so it makes your stomach feel full!
Think of soluble fiber as eating a sponge. The sponge fills up in your stomach so that you don't eat as much. You eat less other food, and you feel nicely full at the same time.
Soluble fiber also helps to slow down digestion so that the other items you eat - perhaps items with sugars in them - get into your system slowly. This helps to prevent blood sugar spikes, which is a good thing.
That's why pretty much every diet on the planet recommends that you eat healthy amounts of soluble fiber every day. The fiber doesn't cause you to gain weight. It doesn't do anything at all permanent to your system, because it never gets through your stomach lining! Instead it simply goes in, it comes out, and it does good things along the way.
There's no set value for how much soluble fiber every person should eat in a day. Doctors can barely agree on how much fiber in total - that is, soluble fiber plus insoluble fiber - a person should eat. It changes depending on the person's age and sex. That being said, many doctors suggest that a good target value is 10g of soluble fiber in a day. Always check with your own doctor for more specific details based on your own height and weight and age and such, but 10g is a decent round number to begin with.
Many nutrition labels barely tell you how much fiber is in their food, never mind soluble fiber. However, some are getting better at reporting the figures. What types of food should you keep an eye out for?
Foods Containing Soluble Fiber
Psyllium husk (10g) - 7.1g
Oat Bran (100g) - 5.0g
Pinto Beanns (1/2c) - 2.2g
Broccoli (1 stalk) - 1.3g
Carrots (1) - 1.3g
Apple (1) - 2.3g
Rye Bread (1 slide) - 1.4g
The best way to build a routine with soluble fiber seems to be with psyllium husk. You buy it in plastic containers and you can either mix it in with your soups or simply stir it into water and drink it. You can sprinkle it over your cereal or yogurt. They have no countable carbs - they are solely made up of fiber.
What I do - and certainly I recommend eating food rather than pills, but this is my "safety net" - is I take three chewable orange fiber pills each morning with my protein shake. Those fiber pills have 6g total soluble fiber. So that gives me a start to my day and ensures that at least I have that 6g base in my diet. The shake itself adds another 1g soluble fiber to that.
Find ways to build soluble fiber into your daily meal plan!
Lisa Shea's Library of Low Carb Books
You Should Also Read:
Soluble vs Insoluble Fiber
What is Insoluble Fiber


Related Articles
Editor's Picks Articles
Top Ten Articles
Previous Features
Site Map



Follow @LisaLowCarb
Tweet





Content copyright © 2019 by Lisa Shea. All rights reserved.
This content was written by Lisa Shea. If you wish to use this content in any manner, you need written permission. Contact Lisa Shea for details.