Hair Breakage - Vitamins for Making Hair Stronger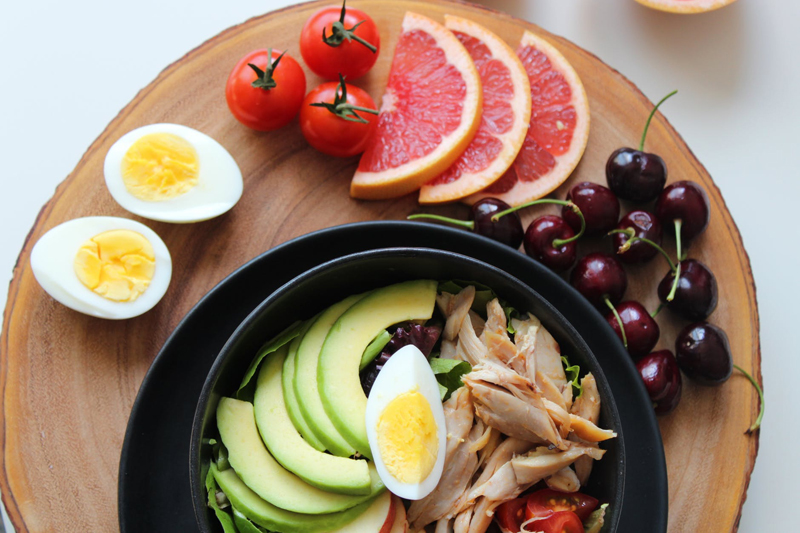 A key concern of many low carbers is how to keep their hair strong. Luckily, the low carb diet is one of the best diets there is, in terms of having strong hair!
The issue with ANY diet and hair loss is called "Telogen effluvium". When your body is losing weight, your body seeks to conserve energy. One way it does that is by temporarily stopping hair growth. Any diet that involves losing weight is going to have this result. I have a link below to a full page on Telogen effluvium if you want to learn more about this normal phenomenon.
Now, knowing that your hair will be doing this, it's key of course to give your hair all the vitamins they need to be as strong as possible. You don't need to buy a special vitamin mix! It's really rather simple.
Protein
Hair is almost 90% protein. If you're not eating enough protein, you can't make healthy hair. Protein comes in a variety of forms. Even vegetarians need protein to be healthy. Make sure you get proper protein every day. Low carb, of course, emphasizes this.
B Vitamins
B Vitamins include thiamine (B1), riboflavin (B2), niacin (B3), and folic acid (B9). These are critical for your skin, hair, eyes, and digestion. Make sure your daily multivitamin contains all of these. The first three are found in meats, while folic acid is primarily found in green veggies.
Vitamin C
Everybody knows how important C is! It keeps you healthy in many ways. The basic 100% level of Vitamin C is just enough to keep away scurvy. You really do need more than that for healthy living. Your body needs fresh Vitamin C every day; it's not stored. Make sure you get it.
Vitamin E
Vitamin E is important for healthy brain functioning as well as for your skin and hair. It's found in salmon, shrimp, nuts and vegetable oils. Vitamin E can help keep your HDL - good cholesterol - levels high.
Each hair on your head only grows for 2-6 years, then it falls out and a new hair grows in its place. Your hair is always renewing. If your hair is at your shoulders, it's probably already 2 years old at that point. Imagine wearing the same shirt every day for 2 years! It's important you treat it well every day, keeping it clean, not yanking on it, and properly conditioning it.
So make sure your hair gets a healthy set of nutrients every day! Remember, a chain is only as strong as its weakest link. That's true for your hair, too!
Lisa Shea's Library of Low Carb Books
You Should Also Read:
Telogen effluvium Info
Vitamin C Info
Vitamin E Info


Related Articles
Editor's Picks Articles
Top Ten Articles
Previous Features
Site Map



Follow @LisaLowCarb
Tweet





Content copyright © 2023 by Lisa Shea. All rights reserved.
This content was written by Lisa Shea. If you wish to use this content in any manner, you need written permission. Contact Lisa Shea for details.