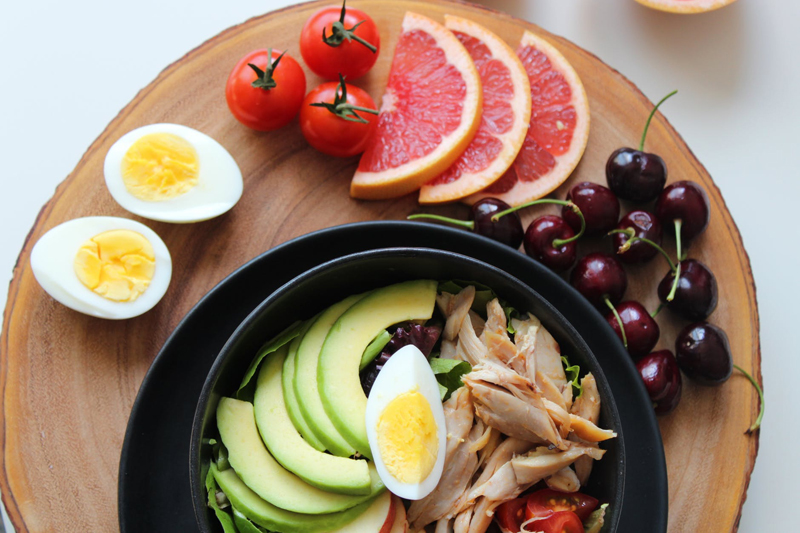 Vitamins, minerals and antioxidants are critical to your body´s health. Here is more information about important vitamins and minerals to include in your diet.
Anemia and Protein Rich Foods


Anemia is in essence when your blood is low in iron. In a modern diet where people live on french fries and potato chips, it's not a surprise that many people have this problem.
Antioxidant Basics - What Are Antioxidants?


Antioxidants are critically important to a healthy lifestyle. Just what are antioxidants, and how do they benefit your body's health?
Antioxidant Berry Fruit and Vegetable Listing


Looking for a diet rich in antioxidants? Here are the fruits, vegetables, and berries you should eat in abundance, to get that wealth of healthy vitamins!
Apex Carex Pill Splitter


If you´re taking vitamins or pills that are too large, the Apex Carex vitamin / pill splitter might give you a hand.
Benefits of Daily Multivitamins


You know how critical it is that you take a daily multivitamin. Or do you? What benefits do you really gain by taking those multivitamins each day?
Calcium Mineral Information


Calcium is a critical mineral to have in your daily diet. While many children get enough calcium from milk, teens and adults tend to miss out on ingesting ample calcium each day.
Cinnamon Boosts Metabolism


If you enjoy a dash of cinnamon in your cooking or in your tea, take heart! Cinnamon has been found to help with blood sugar levels, cholesterol, and healthy body fats.
Daily Vitamin Routine


Having a daily vitamin routine is absolutely critical to maintaining good health, energy levels, and weight levels. What vitamins should you be taking each day?
Generic Vitamins to Take Care With


While most vitamins are exactly the same in generic vs brand name formulations, there are some vitamins that are important to watch for. Here´s the list.
Generic Vitamins vs Brand Name Vitamins


Vitamins are critical for human health. But brand name vitamins can be pretty expensive. Are generic vitamins just as good, or are there things to look for?
Hair Breakage - Vitamins for Making Hair Stronger


A key concern of many low carbers is how to keep their hair strong. Luckily, the low carb diet is one of the best diets there is, in terms of having strong hair!
Iron Rich Food List


A healthy low carb diet (or any diet for that matter) needs to be rich in vitamins and minerals. One nutrient that should be paid attention to is iron. Iron is a critical mineral for all humans to have in their system.
Jarrow Conjugated Linoleic Acid / CLA


Jarrow CLA provides a way for someone to get ample Conjugated Linoleic Acid in their diet if they do not eat ample red meat, dairy, or oils.
Magnesium - Foods and Information


Yes, magnesium is a metal. It's also critical to the operation of every living thing. Are you getting enough magnesium in your diet? What foods hold magnesium?
Phosphorus Nutrition and USRDA


Phosphorus is an incredibly important mineral for humans to take - especially women. The human body needs calcium and phosphorus to come in at a 1:1 ratio to handle it well. What is phosphorous, and what foods is it found in?
Potassium Nutrition and USRDA


Potassium is often mentioned in relationship to healthy diets and apple cider vinegar. Just what is potassium, how much do you need, and how do you get it?
Skin Care - Healthy Diet


Your skin most definitely shows the effects of what you eat. If you consume a healthy diet, your skin will glow and show off that health! Eating a healthy diet is the top way in which you can get beautiful skin.
The Efficiency of Vitamins


How important are vitamins for daily health? Are they best in pill or natural (food) form? How much do vitamins really differ from manufacturer to manufacturer?
Tips for Swallowing Large Pills


Something you learn quickly when researching a healthy diet is that the human body needs far more vitamins each day than you could possibly eat. How do you manage to swallow those large vitamin pills, then?
Tums Sugar-Free Orange Calcium Pills


Part of any healthy diet is to get ample calcium into you. I do strive to eat it naturally, daily, but I use Tums sugar-free calcium pills to ensure I am set no matter what.
USDA RDA and DRI Vitamin Recommendations


In 1997, the USDA updated its recommendations for the daily vitamin intake known as the RDA. The new set of guidelines are called the DRI - Dietary Reference Intakes.
Vegetables Provide Best Antioxidants


USDA research indicates that the best antioxidants come not in a pill, but in fresh vegetables and fruits. What are the diseases that antioxidants ward against, and what are some of the top foods with antioxidants?
Vitamin A - Foods and Information


Just what is Vitamin A? What types of foods have Vitamin A in them? Here are the details of why you need Vitamin A and how to get it into your system.
Vitamin B - Foods and Information


Vitamin B isn't just one vitamin - it's a whole series of vitamins. Learn what Vitamin B helps with, and how to get Vitamin B into your daily menu.
Vitamin C RDA and Information


Vitamin C is a critical vitamin to take every day. If you don't get enough Vitamin C, you come down with scurvy which is eventually fatal. That's why sailors took citrus fruits on their trips!
Vitamin D - Foods and Information


We think of Vitamin D as the sunlight vitamin. Simply being outside in the sun helps your body naturally synthesize Vitamin D. But for those not living in the tropics, you might need a little help in this area.
Vitamin E - Cholesterol and Brain Power


Vitamin E is a critical vitamin for lowering your cholesterol, keeping your brain working properly, and for good skin. How much do you need and what foods will you find Vitamin E in?
Vitamin K - Foods and Information


You probably hear a lot about taking vitamin C to hold off colds. But how about vitamin K? Just what is vitamin K, and how do you ensure you get enough of it?
Vitamin World C-500 Vitamin C Tablets


Vitamin World C-500 Vitamin C Tablets are chewable and low sugar. Even though I take a daily multivitamin, I also take these. Vitamin C is just so important!
VitaMinder Vitamin Splitter / Cutter


An important part of healthy living is taking adequate vitamins. Just about every human should take a multivitamin, and most of us need other supplements. But they can be so LARGE!
Zinc - Foods and Information


Isn't it interesting that us humans have to gnaw on metal in order to stay healthy? Zinc is one of those metals we need to ingest. Why?
Editor's Picks Articles
Top Ten Articles
Previous Features
Site Map
Follow @LisaLowCarb
Tweet
Content copyright © 2018 by . All rights reserved.
This content was written by . If you wish to use this content in any manner, you need written permission.
Contact Lisa Shea for details.