Leap Year Cocktail Recipe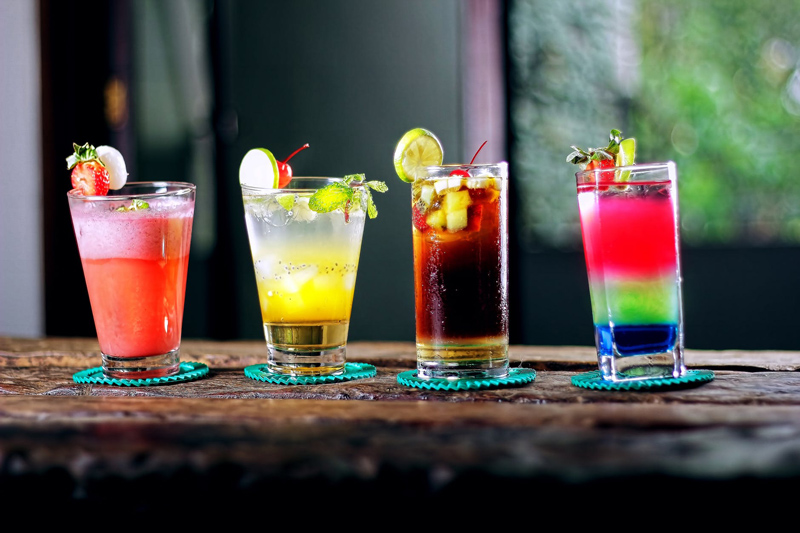 What better way to celebrate the one day of the year that comes around only once in every four years than with a cocktail created especially for the occasion - Leap Year! Unlike it's uncommon occurrence, this delicious Leap Year cocktail recipe features common ingredients most home bartenders keep on hand. Chill those cocktail glasses, fill the cocktail shaker with ice, and party like it's February 29!

--------------------------------------------

Leap Year Cocktail Recipe

(Makes one serving)

2 jiggers gin
1 pony orange-laced brandy or liqueur / triple sec
1 pony sweet red vermouth
dash lemon juice

Garnish: Lemon Twist (strip of lemon peel, yellow part only; twist peel a bit over the drink to release a little bit of the fragrant oil into the cocktail before serving it)

Pour all ingredients over ice in a cocktail shaker, strain and pour into chilled cocktail glasses, and garnish with the lemon twist.

--------------------------------------------

Legend is that a famous bartender, Harry Craddock, concocted this potent potable to celebrate Leap Year at London's Savoy Hotel in 1928.

What's Leap Year all about anyway? It's a generally understood rule of thumb that an Earth year lasts 365 days. That's how long it takes for the Earth to travel one time around the sun. Almost.

It actually takes a little bit longer for our planet to completely circle the sun but not long enough to claim an entire day every year. Instead, this fraction of a day left over at the end of every Earth orbit is saved up and added to the calendar every four years, to get us Earthlings back on solar track.

This fraction of a day has been a concern for thousands of years and various calendars over time have handled it in different ways. In the USA today, we use the Gregorian calendar, signed into law by Pope Gregory XIII in February 1582. It was not a Leap Year.

What other interesting things happen a Leap Year? The United States elects a president every Leap Year except in 1800 and 1900. Summer Olympic Games are held every Leap Year, except for in 1900, which was not a Leap Year. Until 1992, Winter Olympics were held in Leap Years, too.

Enjoy it while it's here. It won't be back for four more years!!

You Should Also Read:
How Much Is A Measure?
Bigger Bottle, Better Buy
Chocolate Cocktails Recipes


Related Articles
Editor's Picks Articles
Top Ten Articles
Previous Features
Site Map



Follow @drinkandbemerry
Tweet



Content copyright © 2022 by Sandy Hemphill. All rights reserved.
This content was written by Sandy Hemphill. If you wish to use this content in any manner, you need written permission. Contact Sandy Hemphill for details.