Chocolate Cocktails Recipes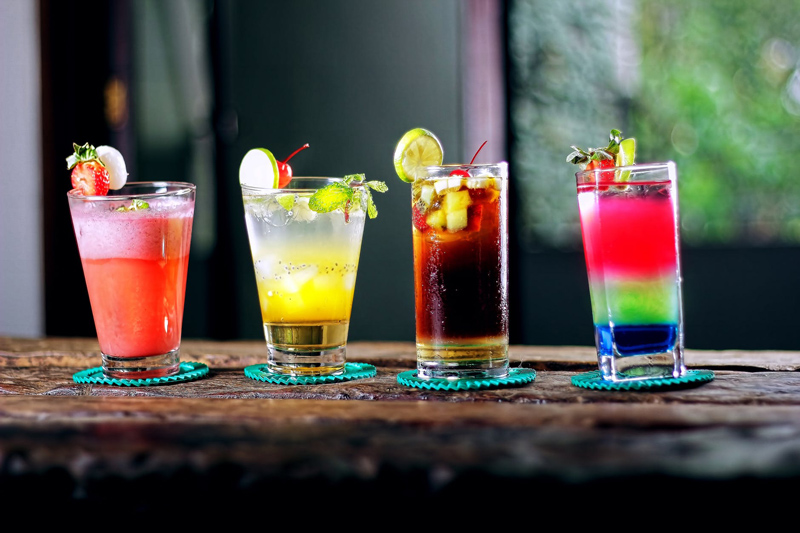 Having just spent the day reading (again!) Laura Esquivel's perfectly wonderful 1989 debut novel, "Like Water for Chocolate," I've got chocolate on the brain! Read my review here but don't get settled in for day of bookworm-y fun till you've gathered the ingredients for a chocolate-laced cocktail as devilishly decadent as the book you are about to read.

Creme de cacao, in either the clear or dark version, is a chocolate-flavored liqueur frequently used to add that flavor to many classic cocktails, including the minty fresh Grasshopper. Other chocolate cocktails use spirits to flavor actual chocolate ingredients, such as cocoa powder, syrup, and ice cream.

Hope you enjoy these tasty treats! If you'd like to see some specific recipes, please click through below to my forum and let me know what recipes you're looking for.

--------------------------------------------------

Hot Peppermint Patty

What you'll need to get started:
A warmed* 16-ounce brandy snifter or coffee mug, and the following ingredients:

1 jigger (1.5 ounces) peppermint schnapps
1 pony (1 ounce) dark creme de cacao
1 envelope / package instant powdered hot chocolate mix
Boiling water
Garnishes: whipped cream and green creme de menthe

Pour schnapps and creme de cacao into empty, warm serving container(s); swirl to blend well. Add hot chocolate mix and stir to dissolve mix. Fill container almost full with boiling water and stir to finish (to minimize the risk of breakage, hold a spoon with its bowl upside down inside the glass and gently pour the boiling water onto the spoon instead of directly into the glass). Top with whipped cream and a drizzle of creme de menthe.

*Fill serving container(s) with hot water to warm them while the water heats to boiling.

--------------------------------------------------

Gingerman

What you'll need to get started:
A blender, ice, an 8-ounce glass filled with ice, and the following ingredients:

1/4 cup (2 ounces) chocolate ice cream
1 jigger (1.5 ounces) ginger-flavored brandy or liqueur
1/2 ounce light (clear / silver) rum
1 jigger (1.5 ounces) milk or cream

Put all ingredients into a blender, blending just till smooth. Pour Gingerman cocktail over ice in prepared glass(es).

--------------------------------------------------

African Coffee

What you'll need to get started:
A cocktail shaker / strainer filled with ice, a tall (Collins) glass half filled with cracked ice, and the following ingredients:

8 ounces strong, cold coffee or espresso
2 to 3 Tablespoons condensed milk (sweetened if you like it that way*)
1 jigger (1.5 ounces) dark creme de cacao

Pour all liquid ingredients into the shaker and shake till outside of container feels cool to the touch. Strain into prepared glass(es).

*Sweetened condensed milk in a can comes in a fat-free version that I absolutely love - even by the spoonful directly out of the can!


You Should Also Read:
Like Water For Chocolate - Book Review
Stinger, Grasshopper Recipes
Cocktail Bar Measurements


Related Articles
Editor's Picks Articles
Top Ten Articles
Previous Features
Site Map



Follow @drinkandbemerry
Tweet



Content copyright © 2022 by Sandy Hemphill. All rights reserved.
This content was written by Sandy Hemphill. If you wish to use this content in any manner, you need written permission. Contact Sandy Hemphill for details.