Important Facts About Baby Boys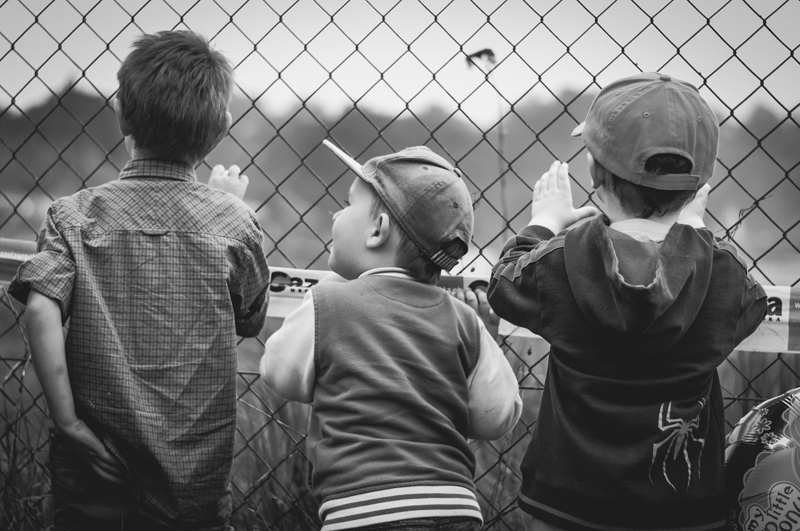 Let's face it: there is no good way to prepare for being the mother of baby boys. If, like me, you had younger brothers (I had three), or if, like me, you babysat for little boys when you were a teenager, you may possibly think that you have the inside track on little boys. It is possible that you know more than your friend whose very first experience with a baby boy is holding her own in the hospital, but trust me when I say that nothing can adequately prepare you for the experience of mothering a baby boy. Consider the following five things that no one has likely told you about baby boys:

1. Their anatomy is different. Of course, you already know this on some level, but until you have to get up close and personal with a baby boy's diaper change, you truly have no idea how different they are. I remember the first time I changed a messy diaper on my infant son. I looked at my daughter and blissfully remembered how uneventful her diaper changes were.

2. Speaking of diapers, baby boys, if not adjusted properly, will wet every single t-shirt you attempt to put on them. I don't know why this isn't in the "Baby Boy Manual of Diaper Etiquette," but a baby boy's little parts must be manually adjusted in order to prevent his liquid output from shooting straight up (obviating the need for a diaper at all). If you have not yet discovered this about your baby boy, trust me – you will.

3. While nothing can compete with the learning curve associated with diapering baby boys, there is also a learning curve associated with their mobility. I realize that I am gender-stereotyping here, but my experience is that of a woman who had three little brothers and who has two sons. Boys, when they attain mobility, are menaces. Certainly there are some fearless and destructive little girls; I was blessed not to give birth to them. Little boys, though, need only realize that they are no longer dependent on you to get where they want to go before they start to go anywhere they want to. Of course the biggest shock happens when they are able to walk, but many boys are able to climb (and fall from) great heights months before they learn to walk. Unless you keep your son permanently either on a leash or in a play yard, always have the doctor's number on your speed dial and bandages in your purse!

4. Going along with the previous observation, but deserving also of its own category, little boys break things. Again, I realize I am stereotyping, but my daughters have never once broken anything fragile in my house. My sons, on the other hand, have broken everything fragile in my house. From vases to picture frames to statues, if it can break, most little boys will find a way to do so. Do they do it on purpose? Sometimes I'm not sure…seriously, boys are just a lethal combination of exuberant and clumsy. The more prepared you are for this reality, the less you will mourn for the nice things you once had.

5. Finally, the most important thing that you are never told about having baby boys is how completely and totally they will steal your heart. Your daughters will hug you; your sons will knock you over with their embraces. Your daughters will kiss you; your sons will leave huge wet marks on your cheek as evidence of their affection.

Somehow, I think that mothers look at their sons with a bittersweet eye from the moment they are born. You will always be an integral part of your daughter's life. You may live in eternal conflict or you may be best friends, but most women maintain some kind of close relationship with their daughters all their lives. Your son, though, will leave your house and another woman will become the most important woman in his life. All mothers want their sons to have a loving and long term relationship with another woman, and all mothers secretly wish that they could retain a premium spot in their son's heart. Perhaps it is this quiet conflict that makes our sons so precious to us. Perhaps it is their contagious lust for life. Whatever it is, the love of a mother for her son truly is something you have to experience to believe.

You Should Also Read:
Things No One Will Tell You About Having a Newborn Son


Related Articles
Editor's Picks Articles
Top Ten Articles
Previous Features
Site Map





Content copyright © 2022 by Laura Delgado, Ph.D.. All rights reserved.
This content was written by Laura Delgado, Ph.D.. If you wish to use this content in any manner, you need written permission. Contact Laura Delgado, Ph.D. for details.