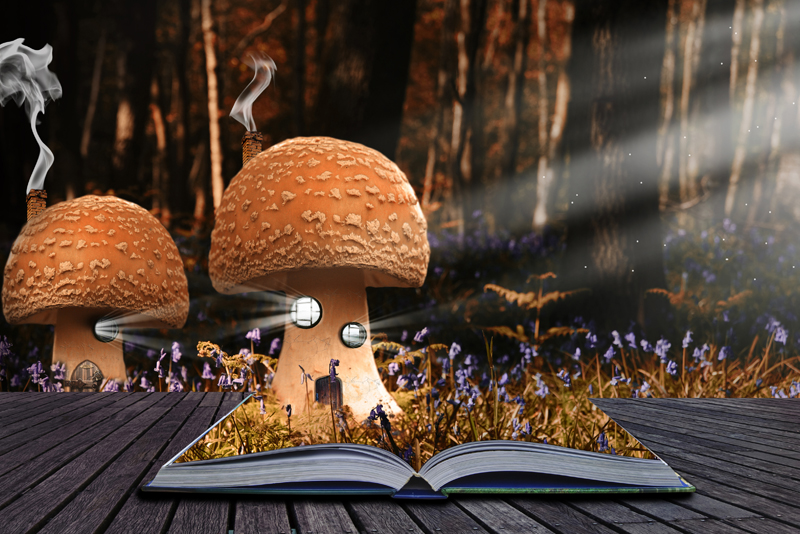 Buffalo before Breakfast Magic Tree House Book #18
is an early chapter book by Mary Pope Osborne. Annie and Jack return in the popular Magic Tree House series. Teddy, the enchanted dog, joins the kids on their new adventure. Annie and Jack travel to the Great Plains of America in
Buffalo before Breakfast
. There the two time travelers learn about the Lakota Indians.
In the
Magic Tree House Books
collection #17-20, Jack and Annie are on a quest. They must successfully find four special gifts to help free Teddy from a magic spell. The kids found gift one in
Tonight on the Titanic Magic Tree House Book #17
.
It is morning, just before breakfast,
Jack and Annie
hear Teddy barking excitedly. They slip out of their parents' house. The children reach the magic tree house. There they repeat, "I wish I could go there." The magic tree begins to spin.
The magic tree house settles in a tree. Jack and Annie descend from the time portal. They are in a field. The grass is so tall the children can barely see their surroundings. Jack is wearing a buckskin shirt and pants. Annie has a buckskin dress. Soft leather boots and coonskin caps complete their wardrobe. The kids conclude they are in the American West.
Annie and Jack meet, Black Hawk, a ten-year-old Lakota boy. He invites the children to his village. Jack is reluctant. Annie is ready to accompany Black Hawk. Annie reminds Jack to mind his manners.
Annie and Jack, during their time with Black Hawk, learn about buffalo. They discover the buffalo gives many gifts to man. Tepee, tools, ropes, sleds and foods are just some of the items. Annie and Jack are told, "Never take more buffalo than we need." The pair learns early conservation.
Read
Mary Pope Osborne
's
Buffalo before Breakfast Magic Tree House Book 18
. Will Annie and Jack find 'a gift from the prairie blue'? Teddy, the Enchanted Dog,is depending on the pair. Learn about the 'Legend of White Buffalo Woman' on the end page.
Ages 4-6 Read the book to this age group.
Ages 7-8 They can read on their own.
This is the complete
List of Magic Tree House Books
Magic Tree House Research Guides
Visit the
Magic Tree House Books at Amazon.com
! View a picture of Jack and Annie.
"Study nature, love nature, stay close to nature. It will never fail you."
- Frank Lloyd Wright
Drop in the forum. Share your favorite Magic Tree House book! Sign up to receive the Children's Books Review newsletter. Do not miss any future articles.
Picture Books for Children
Early Reader Chapter Books for Children
More Children Books
List of Dr. Seuss Books
Don Freeman's Books
Stan Berenstain's Books
List of Magic Tree House Books
Chronicles of Narnia Books
A Series of Unfortunate Events Books
List of the Tales from the Odyssey
You Should Also Read:
Ghost Town at Sundown
High Tide in Hawaii
Mummies in the Morning


Related Articles
Editor's Picks Articles
Top Ten Articles
Previous Features
Site Map





Content copyright © 2023 by Taisha Turner. All rights reserved.
This content was written by Taisha Turner. If you wish to use this content in any manner, you need written permission. Contact Launa Stout for details.