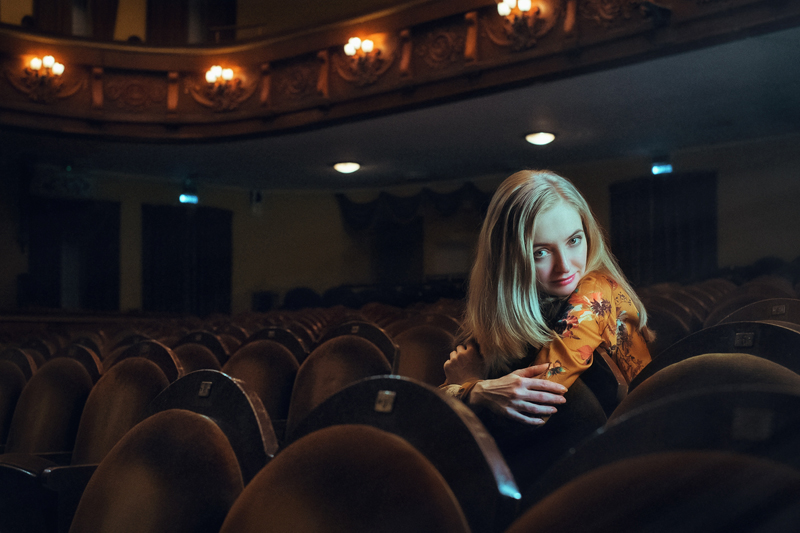 Mina is an attractive young woman struggling to reconcile her heritage with her desires. Born in Norway to a Pakistani family, Mina refuses to live by a traditional code of conduct. Not only is she a divorced, single mother, she aspires to be an actress. Mina also pursues relationships with the opposite sex. When she takes her son, Felix, on a trip to Stockholm to stay with her boyfriend, Jesper, there are serious repercussions. Her family is shamed by the Pakistani community and Mina's parents forbid her from entering their home. When Jesper rejects her, as well, Mina reaches her breaking point.

The writer and director of "I Am Yours" is Iram Haq. Haq was born in Norway, of Pakistani parents, and worked as an actress. The story she tells in her first feature film certainly contains autobiographical elements. Haq was unable to find a Pakistani actress willing to portray Mina. The actress she cast, Amrita Acharia, is of Nepalese and Ukrainian descent. She does physically resemble Haq, however. Acharia conveys the required vulnerability and stubbornness of a young woman caught between the demands of two different cultures.

The story unfolds in the cities of Oslo and Stockholm, but Haq does not emphasize the unique features of these cities. The film is shot using mainly interior scenes. When Mina is photographed walking alone on the city streets, she could be almost anywhere. Although the character has a very specific background, Mina's quest for independence has a universal appeal.

The DVD packaging for "I Am Yours" is somewhat deceptive. The front cover is a portrait of Amrita Acharia with the tagline "Her only desire is love". The back cover is a collage of the happy moments Mina shares with Felix and Jesper during the film. This gives the impression that "I Am Yours" is a typical romantic drama with the heroine triumphing over the obstacles placed in her path. What the film actually depicts is a character increasingly isolated and lost, continually searching for a sympathetic human connection.

"I Am Yours" is not rated, but would likely receive an R rating from the MPAA. Viewers sensitive to such issues as nudity and sexuality should be wary. The film is in Norwegian, Urdu, and Swedish with subtitles. I watched it on DVD, which was released in the US in 2014, at my own expense. Review posted on 8/28/2015.

You Should Also Read:
Shun Li and the Poet Film Review


Related Articles
Editor's Picks Articles
Top Ten Articles
Previous Features
Site Map





Content copyright © 2019 by Angela K. Peterson. All rights reserved.
This content was written by Angela K. Peterson. If you wish to use this content in any manner, you need written permission. Contact Angela K. Peterson for details.