What Happens During Sleep?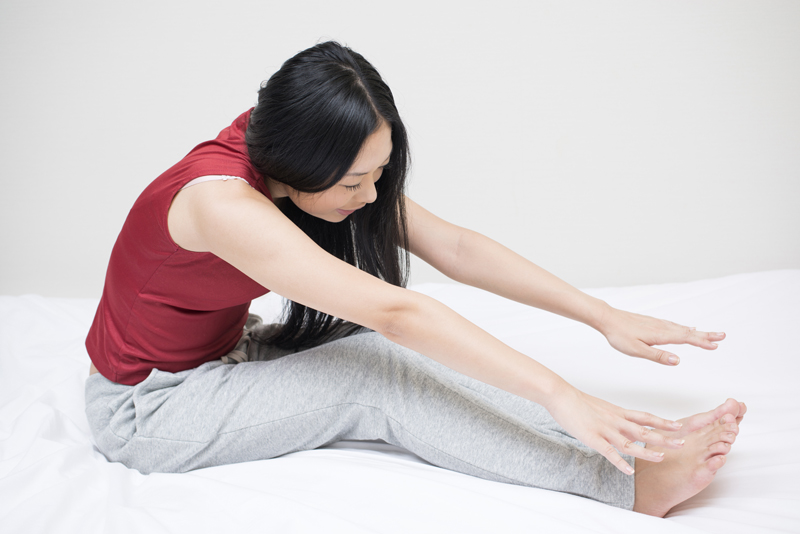 What will you, and everyone other human, spend about one-third of your life doing? (If you live to be 70, that will add up to 204,400 hours!)
a. watching television
b. housework
c. sleeping
d. talking on the telephone
If you answered "sleeping," you are correct. Even though we spend so much time asleep, scientists are just beginning to understand what happens during sleep (Kryger,, Roth, & Dement, 2005).

Until about 60 years ago, everyone thought that when we sleep, very little happens in our brains. Scientists now know that sleep is much more than the opposite of being awake (Kryger,, Roth, & Dement, 2005).

Every night during healthy sleep, your brain goes through five different stages of sleep. You enter sleep through Stage 1. You then move through Stages 2, 3, and 4 sleep. After reaching Stage 4, the brain moves back into Stage 3, then Stage 2. Instead of going into Stage 1 again, you enter the fifth stage of sleep, called Rapid Eye Movement or Stage REM sleep. The whole sleep cycle takes about 90 minutes (Kryger, Roth, & Dement, 2005).

After the first cycle, you move back to Stage 2 sleep and go through the stages again. If you wake up at night, you will usually enter sleep again through Stage 1. Every night, you go through this cycle five or six times. Sleeping disorders may interfere with sleep, however, interfering with the stages of sleep and causing difficulties with sleep and daytime functioning (Kryger, Roth, & Dement, 2005).

A number of the problems often attributed to the progression of neuromuscular disease may be caused by a treatable sleep disorder. These problems include daytime tiredness and fatigue. Poor quality of sleep in children can cause failure to thrive (Calubrus, 2005). Problems such as cognitive and emotional problems such as depression and anxiety are often made worse by poor sleep Kryger, Roth, & Dement, 2005).

Many people with neuromuscular disease have difficulties with sleep. In fact, research suggests that as many as 40 percent suffer from a sleeping disorder. Difficulties with sleep may include problems such as difficulty falling asleep, staying asleep, or breathing while asleep. (Calubrus, 2005, Dhand UK1, & Dhand R., 2006, Labanowski,, Schmidt-Nowara, & Guilleminault, 1996). If you have any of these difficulties, your physician may refer you to a sleeping disorders clinic to see a physician that specializes in sleep and for a sleep test called polysomnography.

Resources:

Culebras A., (2005). Sleep and neuromuscular disorders. Neurology Clinics. 23:4, pp 1209-1223. Abstract can be found at https://www.ncbi.nlm.nih.gov/pubmed/16243623 .

Dhand UK1, & Dhand R., (2006). Sleep disorders in neuromuscular diseases. Current Opinions in Pulmonary Medicine. 12:6, pp 402-8. Abstract can be found from https://www.ncbi.nlm.nih.gov/pubmed/17053488 .

Kryger, M.H., Roth, T., Dement, W.C., (2005). Principles and Practices of Sleep Medicine (Fourth Edition). Elsevier: Philadelphia, PA.

Labanowski, M., Schmidt-Nowara, W., & Guilleminault, C., (1996). Sleep and Neuromuscula disease: Frequency of sleep-disordered breathing in a neuromuscular disease clinic population. Neurology, 47:5, pp 1173-1180. Abstract can be found at https://www.neurology.org/content/47/5/1173.short



You Should Also Read:
Sleeping Disorders in Neuromuscular Disease
What is Neuromuscular Disease?
Support Groups for Neuromuscular Disease


Related Articles
Editor's Picks Articles
Top Ten Articles
Previous Features
Site Map





Content copyright © 2023 by Jori Reijonen, Ph.D.. All rights reserved.
This content was written by Jori Reijonen, Ph.D.. If you wish to use this content in any manner, you need written permission. Contact Jori Reijonen, Ph.D. for details.