Walking Meditation for Teens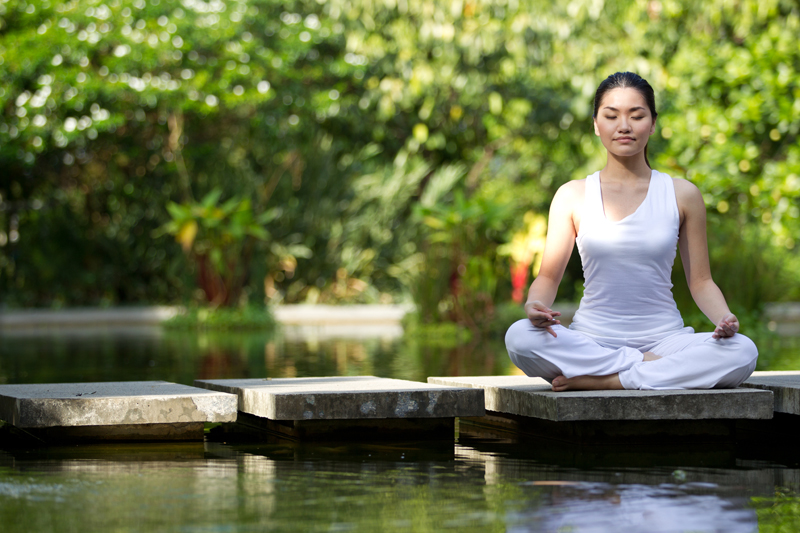 Taking a break during the day for a walking meditation is a way to sort out the moment's priorities, think up a plan of action to complete the tasks at hand, or even long-range goals.
Begin your walking meditation by choosing a safe path where you can relax without worrying more. You don't want to be getting lost along the way or have to be concerned about being assaulted.
Dress for the weather. Set out from your room carrying a daypack with some essentials such as a small water bottle, sunglasses, light jacket, umbrella if the weather is threatening or it is raining. By the way, if you are dressed for it, rain can be an aid to a walking meditation with the its rhythmical dripping and cleansing effect. Keep your mobile phone with you but turned off for the time of the meditation, so that if you do need to use it you'll have it handy.
Plan on spending at least 10 minutes walking silently, but longer might be more useful for the time it affords. You'll notice that the longer you go for a walking meditation, the deeper you can get into problem solving, untangling the tentacles of issues and technicalities.
On your walking meditation approach a problem with an attitude of finding a resolve you can be responsible for that does not include blaming others for your situation. By taking responsibility for solving your own problems you take control of your life and pull closer to an adult attitude of being responsible for yourself. The late teens are a time for completing that walk on the tightrope of growing emotionally - begun in puberty, completed in adulthood.
As you walk swing your arms back and forth in opposition to your legs, like this: when you step forward on the right foot swing your left arm forward, and conversely, when you step out on the left foot swing your right arm forward. Try this pattern ahead of time and notice that you physically can feel the balance.
Keeping a positive attitude during your walking meditation gives the best chance of success in clearing your head and allowing new ideas to emerge.
Meditation Lessons for Teens and Adults
More than 70 offerings, from guided meditation techniques to on-the-go stress relief and relationship meditations interspersed with verse, and a section of special occasion prayers. 114 pages. Ebook options and paperback.
Meditation for All Kids
Sitting, walking, dance and group circle meditations, along with positive affirmations, verses and benefits of meditation for kids of all ages and abilities in a 100 page book with illustrations. Ebook options and paperback.
NOTE: Sign up below or in the right-hand column for our meditation site newsletter. It only requires your email address and is never given out or sold to anyone. If at any time you wish to stop receiving it, each newsletter contains a link to unsubscribe. Make meditation part of your daily routine.
Article by Susan Helene Kramer


Related Articles
Editor's Picks Articles
Top Ten Articles
Previous Features
Site Map





Content copyright © 2023 by Susan Helene Kramer. All rights reserved.
This content was written by Susan Helene Kramer. If you wish to use this content in any manner, you need written permission. Contact Cat Hamilton for details.