New Down Syndrome Prenatal Testing Information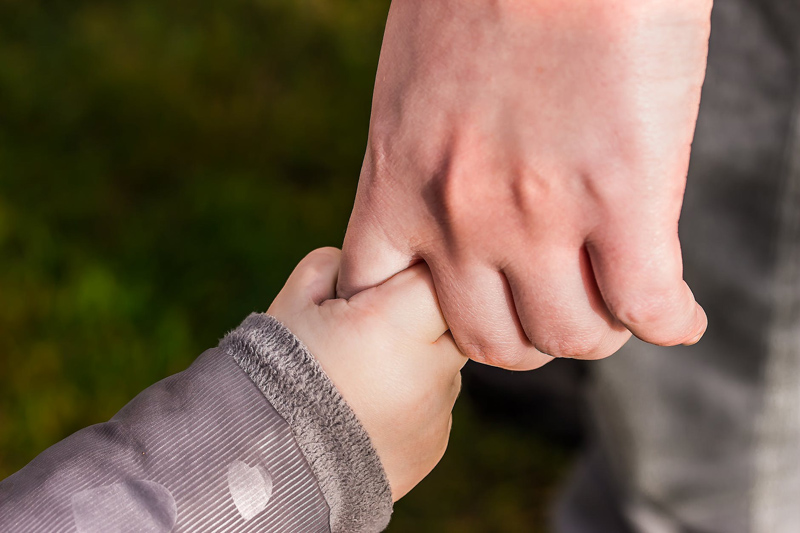 There has been a great deal of discussion about a new pamphlet on prenatal testing for Down syndrome now supported by national Down syndrome organizations that previously linked to the excellent resource developed by national Down syndrome organizations in association with national medical associations.
The disclaimer on the DST pamphlet says that the information is accurate to the best knowledge of the GDSF and NDSC, as if medical professionals on the board did review it. But the information in the DST pamphlet about the new non-invasive blood tests does not make sense to many readers.
Stating that the non-invasive tests can be 99% accurate only in 'high risk' pregnancies and that they are not recommended for women with 'low-risk' pregnancies seems like a misleading statement meant to discourage the testing in any woman not considered of 'advanced maternal age.'
It does not make sense that the writers would intentionally attempt to mislead medical professionals and pregnant women, especially since both groups are likely to have heard news stories and read information about the non-invasive tests that contradicts the pamphlet.
Most babies with Down syndrome are born to younger mothers even though the risk is higher for older pregnant women because most babies are born to young(ish) mothers.
"... the incidence of Down syndrome at birth is lower at age 20 (1/1600) than at age 35 ( 1/370), but many more younger women have children than older women. So most (75-80%) children with Down syndrome are born to younger women."
https://www.ds-health.com/benke.htm
The first page of the pamphlet informs women that their permission is necessary for genetic testing, and includes advice to consult a genetic counselor, another medical professional, and/or a spiritual advisor to help a woman understand the pros and cons of testing and the results. For me, that whole page was about the option of abortion without actually referring to it.
When I read the statistics on percentages of terminations after a prenatal diagnosis and compare them to the statistics about percentages of women who consider themselves pro-life or pro-choice, I can only conclude that at least half of the terminations are chosen by women who consider themselves pro-life. I know that a certain percentage of women who consider themselves pro-choice choose to continue the pregnancy so it could be that many more pro-life women are choosing to terminate pregnancies after a prenatal diagnosis.
For this reason, if I were writing a pamphlet about the Down Syndrome Test, I would be open and frank about the concerns of women who do fear a prenatal diagnosis of Down syndrome, no matter what their philosophy, politics or religious beliefs might be.
These non-invasive tests are coming along quickly and soon there may be several types available. It's sad to think money is being spent on a pamphlet that is inferior to the one that does list abortion as an option.
I am strongly pro-choice but I believe termination is the wrong choice with a prenatal diagnosis of Down syndrome. My deepest belief is that every family would be enhanced by an individual with Down syndrome and every community would be improved by the participation of more citizens with DS.
So it is frustrating to know that the rather skewed information presented in this pamphlet is promoted by our national organizations. On the other hand, it may be that the donors who were generous enough to pay for its development, printing and distribution has strong feelings about the content and influenced the editorial decisions of the national organizations.
I would prefer Dr. Skotko address the many other issues of great importance to families and individuals with Down syndrome who are already born and growing up or adults. He has said his piece about this issue and anyone who wants to compare the two publications can follow the links in his blog post.
After all, if we were successful in persuading every pregnant woman with a prenatal diagnosis to continue the pregnancy, we would want those babies, children, teens and adults to have the support, encouragement and opportunities they need to show us their true potential.
We need to be advocating for universal coverage for medical care; early intervention, therapy and support in preschool and primary grades; continuing academic opportunities and social inclusion in secondary grades; transition planning for further education, vocational opportunities and internships in high school; supported living and employment with health benefits in adulthood; and of course recreation, sports and social inclusion throughout the lifespan of the individual.
On the first page of the DST pamphlet it might have been more effective to enlighten readers about the support, opportunities and accomplishments of individuals with Down syndrome rather than introducing doubt and casting suspicion about the reliability of the non-invasive tests. Most parents want to know that there are opportunities and welcome awaiting the child they are bringing into the world - accurate information about the true potential of individuals like their son or daughter might help both pro-life and pro-choice expectant parents make the decision that we all hope they do.
Browse at your local bookstore, public library or online retailer for books like:
Gifts: Mothers Reflect on How Children with Down Syndrome Enrich Their Lives
or
Gifts 2: How People with Down Syndrome Enrich the World
.
Prenatal Resources for Down Syndrome Pregnancies and Information for Families of Newborns
https://www.downsyndromeprenataltesting.com/prenatal-resources/
Down Syndrome Pregnancy absorbed by University of Kentucky's Human Development Institute (HDI)
https://downsyndromepregnancy.org/dsp-news-and-gratitude/
The Damaging Language of 'Cure' and Down Syndrome: Why do we keep having the same conversation? - RachelAdams
https://www.patheos.com/blogs/thinplaces/2013/10/the-damaging-language-of-cure-and-down-syndrome/
https://ow.ly/prxjM
National Center for Prenatal and Postnatal Down Syndrome Resources
https://www.downsyndromeprenataltesting.com/prenatal-resources
Dr Brian Skotko: What would Allen think now?
https://brianskotko.com/index.php/blog
An Open Letter to NDSS, NDSC, GDSF on Down syndrome prenatal testing resources
https://www.downsyndromeprenataltesting.com/2012/11/28/an-open-letter-to-ndss-ndsc-gdsf-on-down-syndrome-prenatal-testing-resources/
The Down Syndrome Community's Abortion Rift
https://www.firstthings.com/onthesquare/2012/11/the-down-syndrome-communityrsquos-abortion-rift
New prenatal test, chromosomal microarray, proposed as standard of care
https://www.sciencecodex.com/new_prenatal_test_chromosomal_microarray_proposed_as_standard_of_care-103349
What If the Prenatal Test for Down Syndrome Comes Back Positive?
https://ow.ly/fE0pU
Qué hacer si el test de detección del síndrome de Down te da positivo?
https://elianatardio.com/2012/08/22/que-hacer-si-el-test-de-deteccion-del-sindrome-de-down-te-da-positivo/
You Should Also Read:
New Parent Information on Down Syndrome
Welcoming Babies with Down Syndrome (English, Spanish, French)
A Brand New Baby with Down Syndrome


Related Articles
Editor's Picks Articles
Top Ten Articles
Previous Features
Site Map



Follow @DownSynAdvocacy
Tweet





Content copyright © 2021 by Pamela Wilson. All rights reserved.
This content was written by Pamela Wilson. If you wish to use this content in any manner, you need written permission. Contact Pamela Wilson for details.