Abusive Relationships, Education and Schools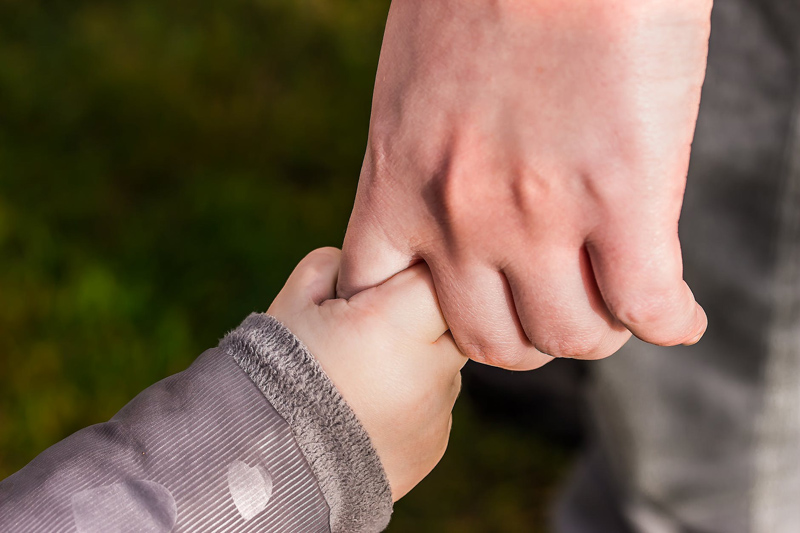 When a child's model of behavior toward caregivers is an abusive relationship, better strategies for expressing themselves and resolving conflicts may not register at all. This can be complicated by adults in charge who are unaware that their own behavior crosses the line into abuse when they are enforcing discipline without consideration for the emotional well-being of students. Some of the adults in charge are also compromised by being raised by parents in abusive relationships or being in an abusive relationship themselves. Others lack the maturity or insight to experience empathy or sympathy for others or feel a relentless urge to pursue their own self-interests, to the detriment of those around them.
The most effective ways to change a child's behavior is to change the behavior of the adult in charge; to provide alternative ways for the child to behave and communicate; and to respond to the communication rather than the behavior. Every adult is influenced by relationships and beliefs of their own family, and very often staff lack the insight, training or experience to manage challenging behavior even when it is clearly based on failed attempts to communicate any other way.
There are charts available for teachers, first responders, caregivers and relatives, that help demonstrate the difference between tantrums and meltdowns in children. We also have information directly from adults who have grown up having them about the different types of meltdowns they experience. As adults we have the responsibility to know the difference between tantrums and meltdowns and also to respond to either one appropriately, without humiliating or abusing the child who misbehaving, or is completely out of control.
Most individuals have experience with family members, neighbors or coworkers who are not able to express compassion, kindness or apologies when they have obviously been 'in the wrong' after disagreements escalate to arguments or incidents occur unexpectedly. It is unlikely that a relationship will continue in a casual relationship where a dramatic event has occurred and no apology or concern from the other person is expressed. But in families, at work, and in schools, relationships do continue despite the toxic effects of aggression, abuse, and lack of empathy.
Abusers may offer excuses or carefully constructed reasons why their impulsive abusive behavior happened due to a series of accidental reactions to the victim's attempts to de-escalate the situation, or to escape or protect themselves. An inestimable benefit of The Dr. Phil show has been in bringing to light the vulnerability of women in abusive relationships to recognize the power their abusers exert through displacing responsibility for their actions to their victims.
Victims develop coping strategies that allow them to carry on after an incident as if it did not happen, to preserve family relationships, financial security or social standing. They may have learned to apologize not only in hopes of escaping further abuse but because abusers manipulate them into believing they could have done something to avoid the abuser's violence.
To a child witnessing the relationship this can be interpreted and internalized in damaging ways. Children may distance themselves from the victim in the relationship and identify with the parent who both adults seem to agree is always right, justifying impulsive aggression without apology. Emotional and physical abuse at home most often happens in secret. Children who experience bullying and humiliation at school in segregated special education classrooms may have no role models for ordinary coping strategies.
Phillip Zimbardo's Stanford Prison Experiment demonstrated that even in a temporary and staged environment, there is an institutional influence on behavior toward abusive demonstrations of power over the powerless, where highly unequal power brings out abusive behavior patterns in young adults who were otherwise average or better in socialization and intelligence.
In schools there may be a culture of power where administrators step close to or over the line of emotional abuse of teachers, staff and parents; where some teachers and support staff engage in emotional or physical abuse of students because they identify as enforcers of rules rather than as members of a community where every person has the right to safety and respect.
Very little is said about the effects of growing up observing or experiencing abusive relationships on the coping strategies and professional aptitudes of adults in charge. Those who have grown up with an abusive relationship as their model of behavior may have internalized the fallacy that the victim of the abuse has always been responsible for the behavior of the abuser.
Browse at your public library, local bookstore or online retailer for titles like:
The Lucifer Effect: Understanding How Good People Turn Evil by Philip Zimbardo
Mom: School endangers, discriminates against diabetic, autistic son https://www.news10.net/news/article/254206/2/Mom-School-endangers-sons-health-by-not-allowing-private-nurse
What if students learn faster without teachers?
https://www.cnn.com/2013/02/27/opinion/ted-prize-students-teach-themselves/index.html


Editor's Picks Articles
Top Ten Articles
Previous Features
Site Map



Follow @DownSynAdvocacy
Tweet





Content copyright © 2023 by Pamela Wilson. All rights reserved.
This content was written by Pamela Wilson. If you wish to use this content in any manner, you need written permission. Contact Pamela Wilson for details.