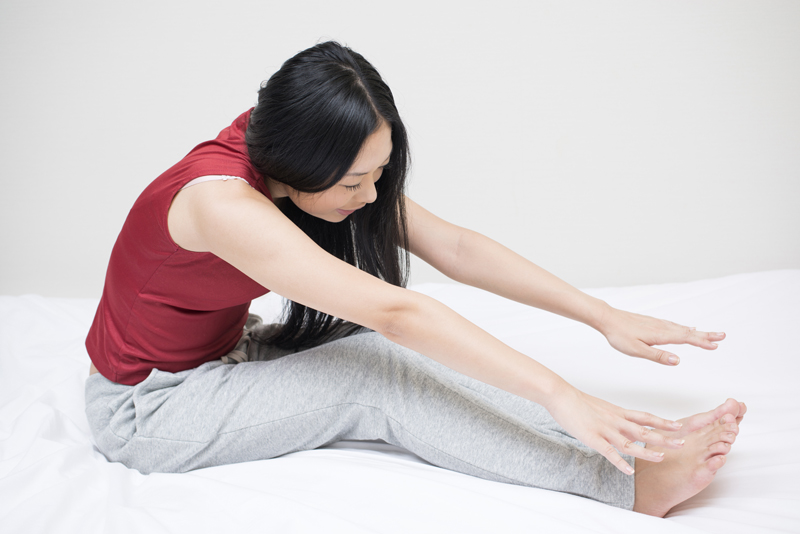 Each spring, as the weather gets warmer, I enjoy heading outdoors to walk in my neighborhood. For the past several years, however, I have noticed that I develop pain along my shins. This year has been no exception. After "hitting the pavement," my shins ache even when I sit and it has become painful to walk.

A couple of years ago, I avoided the pain by limiting my walking. But, I missed walking too much. Last year, I started much more slowly and increased my distance over time. That seemed to help lessen the pain considerably. This year, after a long, cold winter, I was too excited to get outside. Instead of starting slowly, I went for long walks for a couple of days in a row. Now, my shins ache even when I am not walking.

Also known as tibial stress syndrome or exercise related leg pain, shin splints are caused by stress to the tibia (the shinbone) and the connective tissue between the muscle and tibia. This causes pain in the front of the lower leg and sometimes mild swelling. At first, dull aching occurs. If one continues to exercise, the pain can become sharper. If the pain continues after exercise, the shin splints are considered to be more severe.

Shin splints are most often caused by performing high impact activities on hard surfaces. This can include sports such as basketball, tennis, jogging, or running. Other factors, such as wearing shoes without enough support, changing workout surfaces, or training too hard without the proper conditioning can also lead to developing shin splints.

Diagnosis by a physician might include a x-ray to rule out stress fractures or other conditions. In order to treat shin splints, changing activities and type of exercise surface to a low-impact activity while healing would likely be recommended. Ice and elevation of the legs can help, as might stretching and/or range-of-motion exercises. New shoes, shoe inserts, or orthotics might also be helpful.

Because I never perform high impact exercises, and always wear athletic shoes with custom-made orthotics, I wondered why I seem so prone to developing shin splints. During further research, I found out that individuals with low-arches (pes planus) have a higher incidence of developing shin splints. I have low-arches, caused by the neuromuscular disease Charcot Marie Tooth. My ankles also pronate (turn in), which is also a risk factor.

Individuals with Charcot Marie Tooth or Friedriech's ataxia often high-arches (pes cavus). High arches have also been related to increased incidence of shin splints. Individuals with diagnoses of other neuromuscular diseases, such as muscular dystrophy and myopathy, also have increased rates of pes cavus.

Since I have already "overdone it," some rest from walking on pavement or hard surfaces appears to be in order for me. I also plan to use ice and elevate my legs when I can. And, when I thought about it, I realized that my athletic shoes are getting worn, and should be replaced. Once I have had some time to heal, I plan to resume my outdoor walks, but more slowly this time.

Resources:

Reinking, M.,(2011). Exercise related leg pain: More than 'shin splints.' Lower Extremity Review. Retrieved from https://lowerextremityreview.com/article/exercise-related-leg-pain-more-than-shin-splints on 5/3/13.

Scherer, P., (2011). Orthotic management of the pes cavus foot. Lower Extremity Review. Retrieved from https://lowerextremityreview.com/article/orthotic-management-of-the-pes-cavus-foot on 5/3/13.

WebMD, (2010). Shin Splints: Topic Overview. Retrieved from https://www.webmd.com/a-to-z-guides/shin-splints-topic-overview on 5/3/13.



You Should Also Read:
Learn about CMT and Footwear.
Find out about fitness walking and neuromuscular disease.
Learn about neuropathy and foot care.


Related Articles
Editor's Picks Articles
Top Ten Articles
Previous Features
Site Map





Content copyright © 2023 by Jori Reijonen, Ph.D.. All rights reserved.
This content was written by Jori Reijonen, Ph.D.. If you wish to use this content in any manner, you need written permission. Contact Jori Reijonen, Ph.D. for details.