Teaching Reading to Nonverbal Children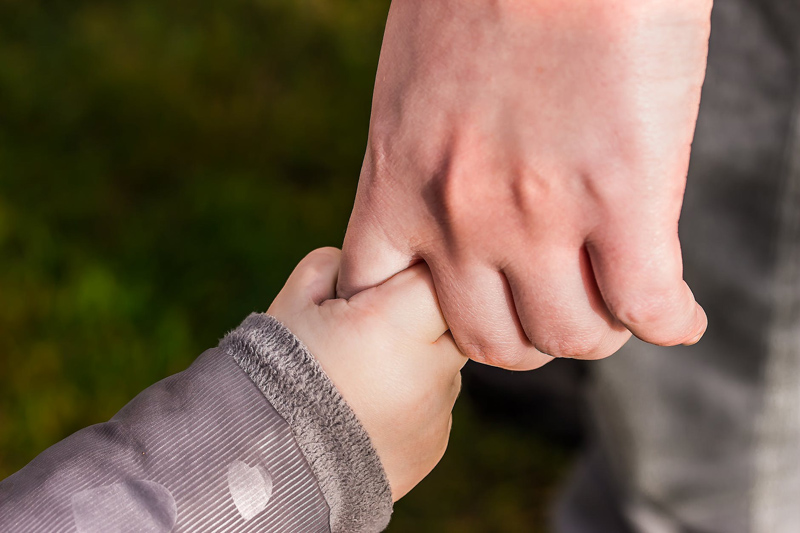 In recent years, and even today, children who are nonverbal or preverbal may not find the opportunities they deserve to learn to read or write, or may not be recognized as readers or writers when they have learned the skills but have not been provided the tools needed to show that they have learned to do so. The greatest obstacle to many students learning to read may be the difficulty highly educated professionals have in understanding new research that shows they can and do.
When my son was a preschooler, I was told that he would need to spend his entire educational career learning self-care tasks, because he was evaluated to be low-functioning with low potential. Although he 'told stories' and made sounds as if he were having conversations at home, I was unable to figure out that he was actually speaking in paragraphs until I recognized the sound of a coffee grinder in a story he was repeating.
When I heard his coffee grinder impression, I had the context of the story, and heard very close approximations of words (mostly the middles of words) that were his tools for telling me the steps in making a cup of coffee. As he 'babbled on' I understood he was starting the story by getting in the car and driving to Starbucks, where the baristas had chatted with him at the counter since before he could walk. I stopped him the third time he repeated the story, having no idea how many times he had told me that day, or in the past.
In his special education preschool class, he was expected to never recognize letters, so of course he would not learn phonics or sight-reading of specific words. Although I had heard that children with Down syndrome seemed to have a talent for reading, I did not expect this of him myself. School evaluations can be more damaging to parental expectations than whatever ignorance we developed growing up with no contact with classmates like our own children.
My son was very fortunate in being my second child. While I read homemade books with laminated snapshots and very short sentences to his older sister, and read children's books to her, my son also sat on my lap. There were very few stories with female characters, so I would change the pronouns while reading to his sister. Sometimes he would get fussy when I read those familiar stories to him, with the male pronouns. I think that is one reason he started paying close attention to the words on the page - he was trying to figure out why I continued to make the same mistake. He could hear the difference in the story, and believed in the connection of my voice to the words on the page so strongly he looked for it.
Another bit of good luck was that my son attended a mainstream preschool class, followed by a mainstream kindergarten class. He benefitted two ways. First, he was given the opportunity to learn the names of letters with the rest of his class. Next, he was 'flagged' in the kindergarten vision screening and referred to an optometrist. Sitting on my lap, he was proud to announce that he saw the letter 'E' on the chart. Before long it was apparent that the optometrist did not believe he knew any other letter, and switched to the preschool picture chart. The only thing my son could see was the first line of that, too. Cake.
The first day he wore his new glasses to school, his kindergarten teacher and I agreed we should have had a clue much earlier, because his favorite learning center was the science table with the big magnifying glass. He started off every day looking at everything in the classroom through it. The third day I looked up to see him studying me intently, and he broke into a sudden smile. He said, "Mom?" as if he was recognizing me after a long absence. A few months after he started wearing his glasses, we pulled into a parking lot. He looked up and said "S-A-F-E-W-A-Y. Safeway. I read, mommy."
At his end of the year special education evaluation, he was found to recognize fewer than half a dozen letters of the alphabet - none of them letters in his own name. But the kindergarten aide had proudly shown me an informal evaluation, requested by his teacher, that showed he knew every letter, and for many, could give his closest approximation to the sounds they made. In addition to phonics, he knew a few sight words. I was told that he might be able to 'perform' for his teacher, her aide, and me, at home, but until he could pass the requirements of the special education evaluation, he was not actually reading.
It is frustrating to know that so many non-verbal and pre-verbal students are still not given the opportunity to learn to read, and that those who have had that opportunity often lose it if they have not had appropriate accommodations and tools, or are just 'late-bloomers' who would have learned if the opportunities had continued. Even more aggravating is that non-verbal and pre-verbal students who have learned to read may still be sidelined on a continuous loop where their skills are unrecognized or ignored.
Mainstream students are often given many ways to succeed, and simple accommodations that make learning easy or even pleasurable. They may have more opportunities to find wonderful creations like graphic novels or art, but not enough 'typical' students find their passion to raise expectations for individuals with disabilities. Playing games with no wrong answers helps them explore their social environment as well as learning physical rules that allow for shortcuts and generalization.
Activities involving kits of identical boxes with labels and matching items inside helps us recognize when non-verbal or pre-verbal students are reading. But it is sometimes the nature of play that children with a sense of humor will fill the boxes with all the 'wrong' items - very funny in a game, but toxic in official evaluations. Students in special education are more likely to find their options limited rather than enriched by 'special' education. We can do better for all students.
When my son was in mainstream classrooms, reading specialists and researchers have found simple accommodations like using an transparent amber overlay or finding a seating arrangement where it is possible to position a child's feet more comfortably made a big difference in the likelihood a child would make progress reading. Although that information and much more has been available to education professionals for years, most parents find they need to teach their children to read at home to 'prove' they are capable of developing literacy skills.
Books written by knowledgeable and experienced experts like Pat Oelwein and Libby Kumin may still be unknown to teachers and speech therapists working with children who have Down syndrome. New resources like the Down Syndrome See and Learn Language and Reading products are available but parents and disability advocates are the main sources of information for education professionals. We have all the expectations, expertise and experience needed to give every individual the opportunities needed for them to read, for enlightenment and entertainment as well as education. Being non-verbal or pre-verbal may be less of an obstacle to growth and change than being highly educated, opinionated or in charge.
Browse at your public library, local bookstore, or online retailer for books like
Literacy Skill Development for Students with Special Learning Needs, or Teaching Reading to Children With Down Syndrome: A Guide for Parents and Teachers (2002)
.
Down Syndrome Education Enterprises
See and Learn Language and Reading
https://store.dseenterprises.org/collections/see-and-learn-language-and-reading
ALSO: Study Finds Reading Possible Despite Low IQ
https://www.disabilityscoop.com/2014/05/27/study-reading-low-iq/19391/
Learning To Read May Take Longer Than We Thought
https://www.npr.org/blogs/ed/2014/07/26/334967121/learning-to-read-may-take-longer-than-we-thought
I is for infant: Reading aloud to young children benefits brain development
https://www.pbs.org/newshour/bb/infant-reading-aloud-young-children-benefits-brain-development/
You Should Also Read:
Reading Readiness in Teens and Young Adults
Reading and Literacy Skill Development - Review
Inclusive Education and the Culture of Down Syndrome


Related Articles
Editor's Picks Articles
Top Ten Articles
Previous Features
Site Map



Follow @DownSynAdvocacy
Tweet





Content copyright © 2022 by Pamela Wilson. All rights reserved.
This content was written by Pamela Wilson. If you wish to use this content in any manner, you need written permission. Contact Pamela Wilson for details.