How Children with Type 1 Diabetes Survive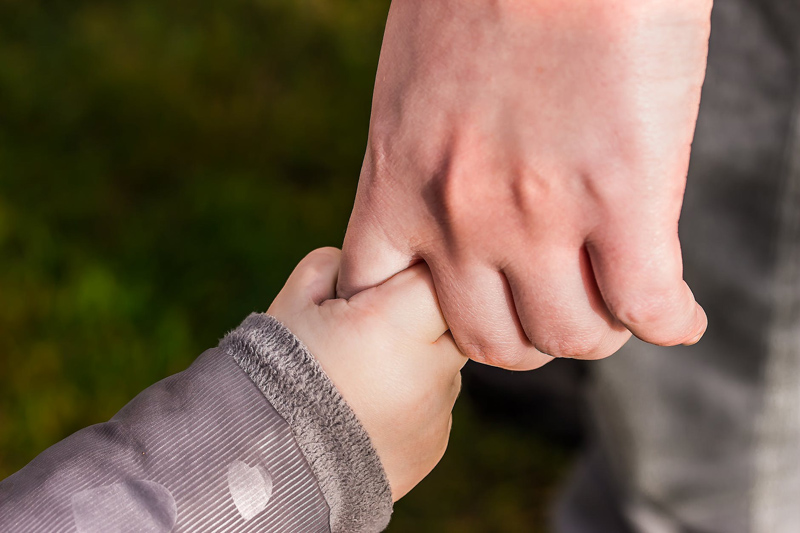 Children with Type 1 Diabetes have bodies that have lost the ability to make the insulin they need to survive. Because in most cases, the loss of function happens over time, so there is time for symptoms to be recognized, for tests to be given, and for a diagnosis to be made. Because the onset of type one diabetes can also be described as flu-like symptoms, families of newly diagnosed children are often shocked to find that the many of the ten main symptoms of diabetes may have been present in the weeks or months before diagnosis. Parents are even more highly motivated than medical professionals to share the most common symptoms of diabetes with mainstream parents, because earlier diagnosis can save a child's life. Children whose symptoms are overlooked or attributed to other causes can become very sick, and they can experience organ failure that medical science cannot resolve.
When a child is diagnosed early, there may be no hospital stay required to normalize their blood glucose and deal with the effects of the dangerously high blood sugar that can occur over an unexpectedly short period of time. While a child is hospitalized, a parent my learn how to administer B/G tests and calculate how much insulin is needed for adequate blood sugar management, including how to balance meals, exercise, and insulin each day. Avoiding dehydration that can be dangerous with higher blood sugar requires having a reliable supply of water or sugar-free drinks, as well as snacks and high calorie drinks in case of low B/G.
If a child is diagnosed early enough to avoid hospitalization, the skills required can be learned on an outpatient basis. Once insulin is given to treat high blood sugar, it is important to wait for the insulin to work before giving another injection, to avoid the lack of predictability caused by 'insulin stacking.'
Unfortunately, there are many variables that affect blood glucose that can interfere with the best thought-out plans for diabetes care. When a child has a bit more insulin that is needed, or eats less than the parent expects, or is more active than usual, blood sugar can drop dangerously low. Because it is difficult for a child to survive even a slightly prolonged low blood sugar episode, parents are taught to treat them immediately with juice, a tube of cake frosting type emergency gel, or a glucagon emergency injection kit. This may result in a 'rebound high' blood glucose that needs treatment with more insulin. Because children may not be able to feel a drop in B/G after a low blood sugar event, caregivers often raise the target B/G in the week following a low. This may create a situation where the child's A1C shows a high average B/G that may be damaging to the child's long term physical health.
Undiagnosed children with T1D are at risk of permanent disability, coma, or death from high blood sugar; and once diagnosed, are at risk for seizures or death due to low blood sugar every day.
Undiagnosed children with T1D are at risk of permanent disability, coma, or death from high blood sugar; and once diagnosed, are at risk for seizures or death due to low blood sugar every day. The greatest dangers will be due to a very high blood sugar over the course of a few days, or a very low blood sugar over the course of an hour. Children who have frequent blood glucose testing, sensible diabetes care, and special care during even a simple illness have a much better chance of surviving and thriving with type one diabetes. Educating medical professionals, education staff, extended family, caregivers, and families of neighborhood children and classmates helps children with type one diabetes grow up with fewer complications due to their diabetes, and may save their lives many times over the course of a school year or summer vacation. This is also the best way to raise the odds that the next child in your community will have an early diagnosis and adequate treatment.
Browse at your local library, neighborhood bookstore, or online retailer for
books on raising children with diabetes
.
Please, please, please watch this video about the symptoms of Type One Diabetes
Type 1 Diabetes Aware -- Diabetes UK and JDRF UK
https://www.youtube.com/watch?v=tYlQTylh_0M&feature=youtu.be
Type Miscast: An Elmhurst Doctor's Type 2 Diabetes Misdiagnosis Results in the Death of a Six-Year-Old Girl
https://www.villagevoice.com/2013-10-02/news/type-2-diabetes-misdiagnosis-kills-six-year-old-girl-dr-arlene-mercado-claudialee-gomez-nicanor/full/
Down Syndrome and Diabetes Dual Diagnosis
https://www.bellaonline.com/articles/art32543.asp
A New Diagnosis of Type One Diabetes
https://www.bellaonline.com/articles/art171916.asp
Symptoms of Type 1 Diabetes
https://jdrf.org/life-with-t1d/type-1-diabetes-information/symptoms-warning-signs/
Extreme thirst
Frequent urination
Sudden vision changes
Sugar in urine
Fruity, sweet, or wine-like odor on breath
Increased appetite
Sudden weight loss
Drowsiness, lethargy
Heavy, labored breathing
Stupor, unconsciousness
Research Corner: Ending the A1C Blame Game
https://insulinnation.com/treatment2/cure-insight/research-corner-no-longer-playing-the-a1c-blame-game/
https://fb.me/6vCAaK9vR
You Should Also Read:
Symptoms of Childhood Onset Diabetes
Type One Diabetes Information for Classmates
Back to School with Diabetes


Related Articles
Editor's Picks Articles
Top Ten Articles
Previous Features
Site Map



Follow @DownSynAdvocacy
Tweet





Content copyright © 2022 by Pamela Wilson. All rights reserved.
This content was written by Pamela Wilson. If you wish to use this content in any manner, you need written permission. Contact Pamela Wilson for details.