Yucatán - Beans with Pork Recipe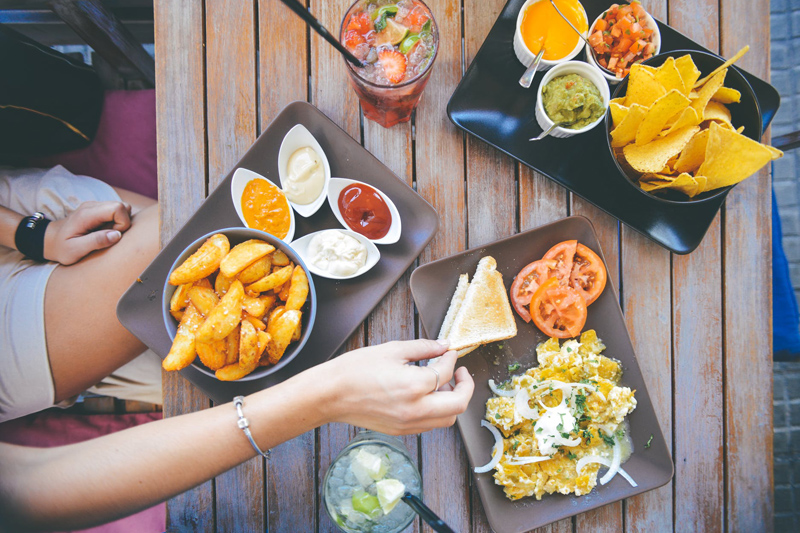 Variations of pork with beans are found all over Latin America and are a distinctly post-Hispanic dish as the pig was a Spanish addition to the American diet. In the Yucatán Peninsula, the indigenous black beans are used, as well as the fiery habanero chilli which notches up an impressive 10/10 on the heat scale and can cause painful damage if restraint and care are not applied. However this Yucatecan chilli imparts a lovely fruity, even citrusy flavour to dishes and so long as it is used whole and the seeds do not escape into the bean sauce, it can be enjoyed with impunity. It is just a matter of remembering to fish it out before serving, and its distinctive lantern shape makes it easy to spot.
Lard is a traditional ingredient in Frijol con Puerco which contributes a very particular taste to the broth. As I am not overkeen on lard, I use duck or goose fat, or even butter, which work equally well. Whatever the fat, it is essential to include it to give the dish the necessary richness and depth.
Cerda © Philip Hood
Yucatecan Beans with Pork – Frijol con Puerco
Serves 4
For the beans:-
225 g/8 oz black beans, rinsed
100 g/4 oz onions, peeled and finely sliced
4 garlic cloves, peeled
1 sprig fresh epazote or ½ tsp dried
1 dried habanero chilli
15 ml/1 tbsp duck or goose fat, butter or lard
125 g/4 oz bacon lardons
225 g/8 oz stewing pork, cubed
Sea salt and freshly ground black pepper
For the chiltomate sauce:-
500 g/18 oz tomatoes, halved
8 garlic cloves, unpeeled
45 ml/3 tbsp olive oil
250 g/9 oz onions, peeled and coarsely chopped
1 habanero or Scotch bonnet chilli, deseeded and coarsely chopped
Sea salt and freshly ground black pepper
To serve:-
1 x quantity Yucatecan Black Rice (optional) (see link at the end of this article)
125 g/4 oz red radishes, coarsely chopped
25 g/1 oz fresh coriander/cilantro, coarsely chopped
50 g/2 oz red onions, peeled and coarsely chopped
1 large avocado, peeled and diced
2 limes, quartered
Place the beans in a colander and rinse them under cold running water. Put them in a large saucepan with the onions, garlic, epazote, chilli and duck fat, add enough water to cover by 10 cm/4 in, and bring to the boil. Turn the heat down to low, cover the saucepan and simmer for 2 hours. Check the beans every so often to ensure they are not drying out.
While the beans are cooking, fry the bacon in a small frying pan until it starts to turn golden. Stir into the beans, along with any fat which has rendered in the pan, and the pork. Cook for a further hour or so, until the pork is totally tender and falling apart. Remove the chilli and check the seasoning.
For the sauce, heat the grill to high. Line the grill pan with foil and arrange the tomatoes, cut side up, and garlic cloves on it. Grill 10 cm/4 in from the heat for about 20 minutes, until lightly charred, turning the garlic cloves over half way through. Cool, then peel the garlic and place in a food processor with the tomatoes and any juices. Process to a chunky purée.
While the tomatoes are grilling, heat the olive oil in a frying pan and cook the onions and chilli until soft and golden. Add the tomato purée and some seasoning, and cook over medium heat for about 15 minutes, stirring often, until nice and thick. The sauce can be prepared in advance and refrigerated or frozen. Reheat the chiltomate before use. Transfer to a warm serving bowl.
Place the radishes, coriander, red onions, avocado and lime in separate small bowls.
Frijol con Puerco is served in countless different ways. The traditional accompaniment is Arroz Negro or Yucatecan Black Rice which is usually piled in the middle of a deep serving dish. The soupy beans are then ladled around it. I find this all ends up a bit messy so I prefer to put the beans and rice in separate bowls surrounded by the chiltomate and the various garnishes.
Serve immediately.
Buén provecho!
| | |
| --- | --- |
| Chilli and Chocolate Stars of the Mexican Cocina by Isabel Hood is available from Amazon.co.uk | Just The Two of Us Entertaining Each Other by Isabel Hood is available from Amazon.com and Amazon.co.uk |
You Should Also Read:
A Pot of Beans
Mexico's Regional Gastronomies - Yucatán
Yucatán – Black Rice Recipe


Related Articles
Editor's Picks Articles
Top Ten Articles
Previous Features
Site Map





Content copyright © 2023 by Isabel Hood. All rights reserved.
This content was written by Isabel Hood. If you wish to use this content in any manner, you need written permission. Contact Mickey Marquez for details.