Yucatán - Yucatecan Stuffed Cheese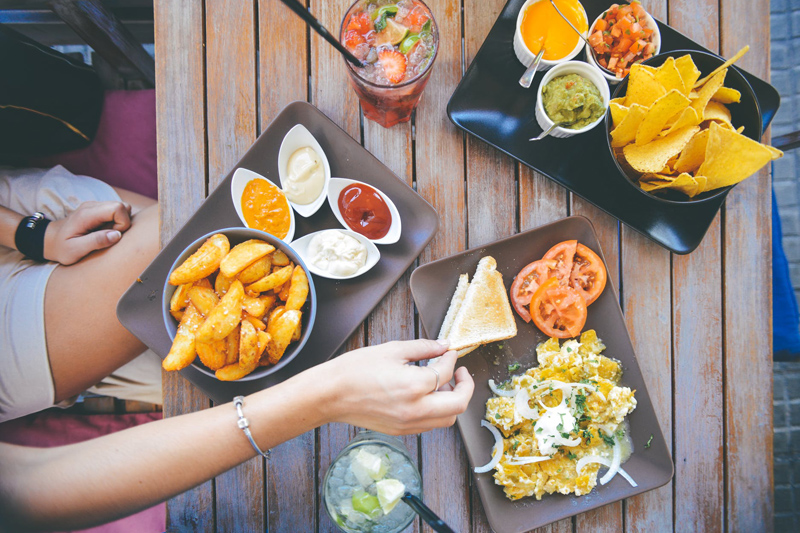 Legends abound concerning this very Yucatecan speciality. Some say the round red Dutch cheese arrived in the region aboard a pirate ship which was terrorising the Spanish Main. Others assert it was the result of a Dutch royal visit in the 20th century. Perhaps a Dutch galleon with its holds filled with Edam cheeses foundered off the coast of Yucatán on its way to the Netherlands Antilles, or was it an entrepreneurial Lebanese immigrant who established an import/export business on the Peninsula and brought Edam to the Yucatecan cooks? The most likely explanation is that the wealthy "henequén" growers who prospered in the 19th and 20th centuries and travelled extensively to Europe brought Edam back to the Yucatán and introduced it into the local gastronomy. Henequén is derived from the agave cactus and its fibres are used to make rope and twine – it was known as "el oro verde", the green gold, and made many Yucatecan hacienda owners rich beyond their wildest dreams. Certainly Edam became very popular in the Yucatán, both as a nibble and for cooking.
Queso Edam © Philip Hood
Whatever Queso Relleno's origins, it is a very peculiar dish indeed, almost gothic, the type of fusion food which is difficult to understand without tasting it as its utterly disparate ingredients show no talent whatsoever for coming together into a balanced, comprehensible, logical whole. The round cheese is hollowed out and filled with "picadillo", a mixture of sweet and sour meat which includes capers, olives, almonds and raisins, all Spanish imports following the Conquest. Once the stuffing has been packed into the heart of the cheese, it is wrapped tightly in muslin – often in fresh banana leaves as well - before being steamed. It is then served accompanied by a plain tomato sauce as well as a white sauce, k'ool or kol blanco, white gravy, which has nothing to do with a classic béchamel and in its simplest form is just flour whisked into stock and cooked until the liquid thickens.
My experience with making Queso Relleno has always been reminiscent of Russian roulette. I ate it for the first time in a restaurant in Mérida many years ago when I was served a perfectly shaped slice of cheese stuffed with picadillo, accompanied by the tomato sauce on one side and the white gravy on the other – elegant and pleasing to the eye. On a later occasion, far from being a firm, beautiful segment of a round Edam, it was a dollop of melted, oozy cheese with a spoonful of picadillo – and this has also been the result nine times out of ten in my own kitchen, for absolutely everything depends on the cheese itself. I repeatedly invested in a whole Edam cheese (an expensive business), hollowed it out, stuffed it, wrapped it and steamed it for fifteen minutes; the end product was anything from a round, faultless, just soft cheesy exterior to a runny, gooey mess or a rock hard yellow ball which was impossible to carve into portions – utterly frustrating and totally unpredictable. My extensive research provided no solution and the only rationalisation was that, as mentioned above, success was down to the cheese itself and nothing else; but since I was unable to discover what attributes the right Edam needed to possess, this was not much help.
In complete exasperation, I eventually abandoned all hope of a reliable outcome and went down the same road as many Mexican cooks and food writers: using grated or sliced Edam cheese and layering it up with the picadillo. I was determined to persevere as contrary to expectation – and culinary logic – Queso Relleno is a delicious dish whose flavours partner each other remarkably well and although my lasagna style version could never even approach the dramatic presentation of the real thing, it is still very tasty and will never cause a nervous breakdown. It is also much easier on the pocket as a 2 kilo Edam cheese does not come cheap. Furthermore, I never have to think of what to do with all that left-over cheese which I have painstakingly scraped out of the interior!
| | |
| --- | --- |
| Chilli and Chocolate Stars of the Mexican Cocina by Isabel Hood is available from Amazon.co.uk | Just The Two of Us Entertaining Each Other by Isabel Hood is available from Amazon.com and Amazon.co.uk |
You Should Also Read:
Mexico's Regional Gastronomies - Yucatán
Mexico's Regional Gastronomy
Yucatán - Yucatecan Stuffed Cheese Recipe


Related Articles
Editor's Picks Articles
Top Ten Articles
Previous Features
Site Map





Content copyright © 2023 by Isabel Hood. All rights reserved.
This content was written by Isabel Hood. If you wish to use this content in any manner, you need written permission. Contact Mickey Marquez for details.