Mexico's Regional Gastronomy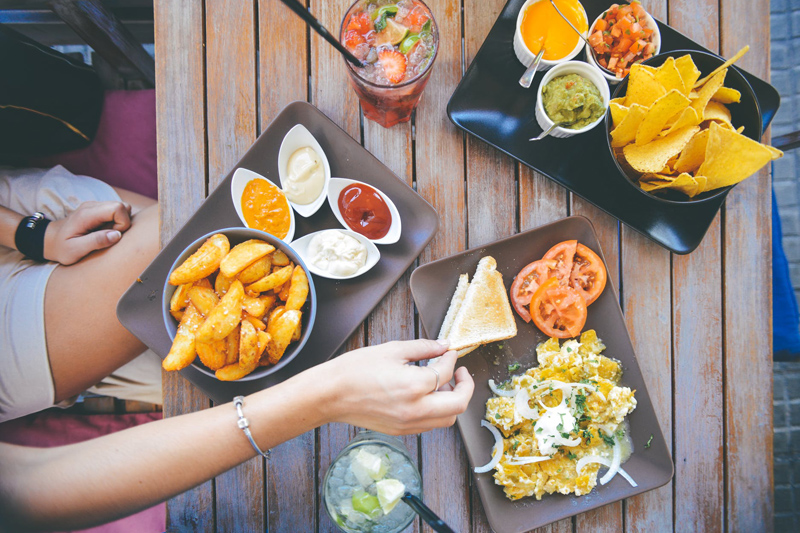 To describe Mexico as a land of contrasts is over-simplification in the extreme. In this vast and beautiful country there are huge volcanic mountain ranges whose jagged peaks slice through the territory from north to south; there are semi-deserts, rain forests, jungles and swamps – diverse climates, terrains and peoples. The landscape itself can change from one bend in the road to the next, as can the vegetation, both wild and cultivated, and the food. The roots of Mexico's cuisine reach deep down into its ancient cultures and indigenous ingredients, and Mexican cookery in the 21st century is the result not only of the geography of the country itself but also of its rich and turbulent history, both pre- and post-Hispanic. Today Mexico covers 2 million km2 and its population has reached an astronomical 100 million, of which 20% live in or near Mexico City; the remaining 80 million are spread across the country's 31 states and are immensely proud of their culinary heritage and uniqueness – for in Mexico, every region, even every town, village and community, cooks in its own way, often with its own local ingredients (particularly chillies) to create its own very individual dishes, and when it comes to regional identity, food is perhaps the strongest symbol.
One is reminded most vividly of this diversity in the markets. How often have I asked a "marchanta", a stallholder, about the particular chillies, bunches of leaves or unfamiliar vegetables which she is offering for sale – what are they, what are they called, where are they grown, how does one prepare them? – just to be told that "es el chile de aquí", it is the chilli from here; or she might give me a name in her own tongue or dialect and all my subsequent research will leave me none the wiser. According to The Rough Guide to Mexico, there are 63 languages legally recognised in the country over and above the official Spanish, and more than 10 million Mexicans speak an indigenous language – my chances therefore of tracing an unknown food item through its Náhuatl or Rarámuri name are very slim indeed!
Centuries ago, long distance journeys across the country were a challenge and many areas were totally isolated. The terrain itself was a test all of its own, while the absence of horses and pack animals made for light travelling. There were obviously established trade routes along which merchants slowly disseminated goods, including foodstuffs, throughout the land but secluded valleys and remote mountain plateaus would see few strangers and come into contact with few if any gastronomic aliens. Nevertheless, in the more accessible regions, culinary "cross-contamination" slowly took place over time, with warfare in all its different forms playing a pivotal role in the propagation of local and regional ingredients and exposing conquerors and conquered to "foreign" cuisines; tribute for instance was often paid in produce: vanilla, chillies and cacao beans are all examples of items used in the payment of tribute to the Aztec empire by subjugated peoples.
In the centuries after the Spanish Conquest, as the Spaniards spread their might and influence further and further across "New Spain", areas hitherto fairly untouched by infiltration were exposed to external influences and ingredients, both national and international. Two kinds of women in particular are said to have played a major part in the evolution of Mexican cuisine: there are many tales of "Las Soldaderas", female soldiers, who during the war of independence, subsequent civil wars and the Mexican Revolution travelled with their men and their armies into distant parts of the country, and cooked wherever they camped with whatever they could lay their hands on and whatever they carried with them; at the opposite end of the spectrum, Spanish nuns took Mexican ingredients and combined them with those of their homeland to create new, exotic dishes which have become icons of an authentic national gastronomy.
While all these external influences obviously had wide-reaching results, they failed to diminish the character of each region's very distinctive cuisine. Corn has never ceased to be the most solid building block of the way Mexicans eat to this day of course, and in homes and restaurants across the country Mexican cooks still prepare dishes which have been eaten in both Mexico generally and their specific area for centuries if not millenia. Naturally there are new ingredients: dairy, pork and lard, beef and chickens, almonds, rice, wheat, onions and citrus fruit, cumin, cloves and cinnamon to name but a few, but while they have been assimilated, they have not taken over – they have simply become Mexican and a glance through the ingredients list of some of the great Mexican classics will show truly pre-Hispanic combinations – "moles" and "pipianes" for example – as well as very obviously post-Hispanic ones, like "Huachinango a la Veracruzana" with its spices, olives and capers.
The three centuries of Spanish rule resulted in a population of mixed blood. While there are still Mexicans of pure indigenous blood as well as some with no indigenous blood at all, the vast majority of the population can be described as "mestizos", whose mixed ancestry is reflected in their way of cooking and eating. They have kept their indigenous gastronomic roots but have also made space in their cuisine for their foreign ancestry and the foods brought by the countless immigrants and settlers. So while a mole rich with dried chillies, toasted nuts and a hint of chocolate is Mexican food at its most historical and fundamental, a breakfast of "café con leche" and one of Mexico's countless "pán dulces", sweet breads, and pastries is decidedly "modern" and can perhaps be traced back to the establishment by the Spaniards of coffee plantations in the Veracruz area as well as 19th century Empress Carlota's Hungarian chef!
Researching Mexico's gastronomic regions is turning into an exciting adventure for me and over the next few months, I shall be exploring all these fascinating regional cuisines. The most famous are obviously those of Puebla and Oaxaca – and rightly so – but the cooking and dishes of the less gastronomically celebrated districts are proving to be just as enthralling.
| | |
| --- | --- |
| Chilli and Chocolate Stars of the Mexican Cocina by Isabel Hood is available from Amazon.co.uk | Just The Two of Us Entertaining Each Other by Isabel Hood is available from Amazon.com and Amazon.co.uk |
You Should Also Read:
Safeguarding Mexico's Historical Cuisine
The People of Corn
The Spanish Influence in Mexican Cuisine


Related Articles
Editor's Picks Articles
Top Ten Articles
Previous Features
Site Map





Content copyright © 2022 by Isabel Hood. All rights reserved.
This content was written by Isabel Hood. If you wish to use this content in any manner, you need written permission. Contact Mickey Marquez for details.