Vitamin B - Foods and Information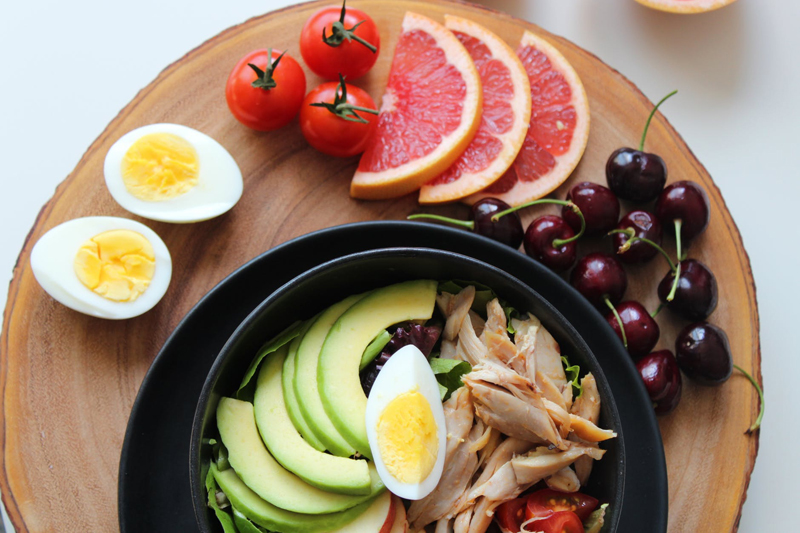 Vitamin B isn't just one vitamin - it's a whole series of vitamins. Learn what Vitamin B helps with and how to get Vitamin B into your daily menu.
Vitamin B has a bit of a bizarre history. At one time they thought that Vitamin B was indeed just a single vitamin. However, later testing found that there were a group of similar vitamins, so rather than give them all different names, they gave them sub-numbers. But because of the way research goes, the numbers aren't even sequential. We now have:
Vitamin B1 (thiamine)
Vitamin B2 (riboflavin)
Vitamin B3 (niacin / niacinamide)
Vitamin B5 (pantothenic acid)
Vitamin B6 (pyridoxine, pyridoxal, or pyridoxamine, or pyridoxine hydrochloride)
Vitamin B7 (biotin)
Vitamin B9 (folic acid)
Vitamin B12 (cyanocobalamin is a common one)
Each of these B-vitamins is important. You can't just take ample Vitamin B1 / thiamine for a day and be all set. You need to pay attention to each of these various areas and ensure you get enough.
For example, while thiamine helps with your nerves working properly, folic acid is involved in your red blood cells. Each of the Vitamin B components is important in its own way. If a pregnant woman is low in folic acid, her child can have birth defects. A lack of thiamine in an adult can lead to dementia.
Here are the foods to look to incorporate into your diet for each of these B vitamins.
Vitamin B1: asparagus, cauliflower, and eggs.
Vitamin B2: eggs, meat, and cheese.
Vitamin B3: shiitake mushrooms, chicken, beef, peanut butter.
Vitamin B5: meat, broccoli, avocados, and mushrooms.
Vitamin B6: tuna, turkey, beef, and spinach.
Vitamin B7: swiss chard, leafy green veggies.
Vitamin B9: spinach, asparagus, Brussels sprouts, meat, eggs, seafood
Vitamin B12: sardines, salmon, tuna, cod, lamb
There's definitely a lot to keep track of here - and it could be challenging to get all of these various things into you on a given day. That's part of why a multivitamin helps out, to fill in the gaps that even the most attentive of a diet can leave.
Make sure you get all of the B-vitamins each day.
Lisa Shea's Library of Low Carb Books
You Should Also Read:
Vitamins and Nutrients – Low Carb Reference
Benefits of Daily Multivitamins
USDA RDA Vitamin Recommendations


Related Articles
Editor's Picks Articles
Top Ten Articles
Previous Features
Site Map



Follow @LisaLowCarb
Tweet





Content copyright © 2023 by Lisa Shea. All rights reserved.
This content was written by Lisa Shea. If you wish to use this content in any manner, you need written permission. Contact Lisa Shea for details.