The Sauces of Mexico - Yucatecan Sikil Paak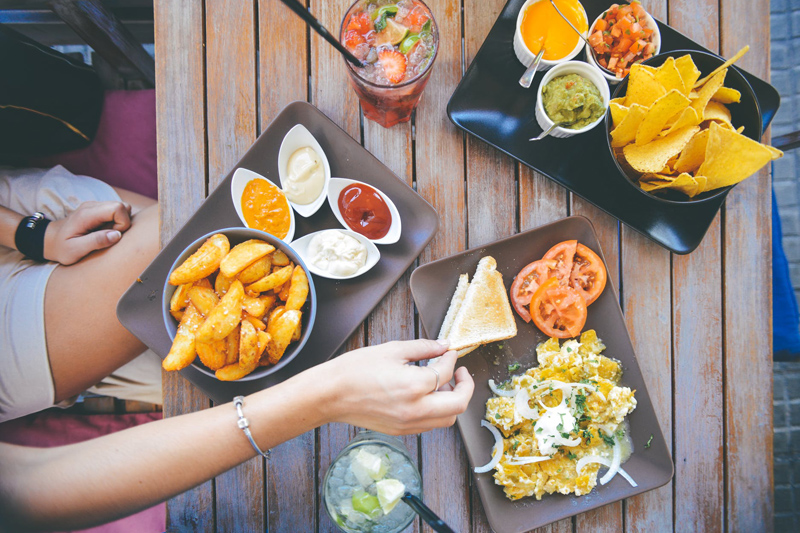 Rich and creamy with pumpkin seeds, spicy with roasted chillies and fresh with the juice of the very local sour orange, naranja agria, the Mayas' Sikil Paak is one of the Yucatán's great specialities. Elsewhere in Mexico it might be considered a pipián, ie a sauce thickened with seeds or nuts, but it plays different roles in the southern states and has clung to its time-honoured name. Sikil translates as pumpkin seed or pepita in Maya, and paak as tomato, so the name can perhaps best be interpreted as pumpkin seed and tomato sauce; however, this description totally fails to convey its allure.
Just like Salsa Xnipec, Salsa Cruda or Guacamole, Sikil Paak's main role is as a "table sauce", one which is set out automatically at street food stands and in restaurants and market fondas, to accompany more or less anything you are eating. In this case, it is served at room temperature and its texture will be quite thick. It is lovely on its own, with some totopos or tortilla chips; it can also be spooned into a torta or a taco, spread over a tostada, dolloped into soup or rice, smeared over a grilled chicken breast or fish fillet. If it is to be used more unusually as a proper "sauce", it is thinned down with water or stock and heated gently. In my opinion, the sparkling, toasty, fruity flavours come through much better when it has not seen the inside of a saucepan!
Calabaza © Philip Hood
A Yucatecan cook is bound to include a hot habanero chilli but for those of us with a less tolerant palate, something milder works perfectly well, particularly since the chilli is roasted which enhances its heat. As for the naranja agria, I use Seville oranges when they are in season, or a mixture of orange and lime juices, as in the recipe below.
Yucatecan Pumpkin Seed Sauce – Sikil Paak
Serves 4
150 g/5 oz hulled pumpkin seeds
25 g/1 oz green chillies, as mild or as hot as you like
75 g/3 oz red onions, peeled and quartered
275 g/10 oz tomatoes, halved
125 ml/4 fl oz/1/2 cup fresh orange juice, about1 large orange
Fresh lime juice to taste (1 to 2 limes depending on size)
25 g/1 oz fresh coriander/cilantro
Sea salt and freshly ground black pepper
Hot corn tortillas or tortilla chips to serve
Toast the pumpkin seeds in a heavy frying pan over medium heat, stirring regularly, until they start to pop and turn a light gold. Be careful not to overcook them as they will be bitter. Set aside to cool. Keep one tablespoon of seeds as garnish and grind the remainder in a food processor.
Heat the grill to high. Line the grill pan with foil and arrange the chillies, onions and tomatoes on it, cut side up. Grill 10 cm/4 in from the heat for about 20 minutes, turning the chillies and onions as necessary, until lightly charred; if the chillies or onions are ready before the tomatoes, transfer them to a plate while the tomatoes finish cooking. Cool the chillies slightly then remove the stems and scrape out the seeds (or leave them in if you want more heat). Add them along with the onions, tomatoes and any juices to the pumpkin seeds in the food processor.
Blend the vegetables, seeds, orange juice and about two tablespoons of lime juice with some seasoning until relatively smooth. Taste and squeeze in more lime if the sweetness of the orange needs balancing. If the Sikil-Paak is rather thick and heavy, pour in a bit of water – the texture needs to be soft but not sloppy. Add the coriander and blend again just long enough to chop it coarsely. Check the seasoning.
The sauce will keep in the refrigerator for a day at the most; after that it tends to lose its sparkle.
Spread over warm tortillas and roll into a taco or serve with tortilla chips.
Buén provecho!
| | |
| --- | --- |
| Chilli and Chocolate Stars of the Mexican Cocina by Isabel Hood is available from Amazon.co.uk | Just The Two of Us Entertaining Each Other by Isabel Hood is available from Amazon.com and Amazon.co.uk |
You Should Also Read:
Mexico's Regional Gastronomies - Yucatán
The Sauces of Mexico - Pipián Recipe
The Sauces of Mexico - Yucatecan Salsa Xnipec


Related Articles
Editor's Picks Articles
Top Ten Articles
Previous Features
Site Map





Content copyright © 2023 by Isabel Hood. All rights reserved.
This content was written by Isabel Hood. If you wish to use this content in any manner, you need written permission. Contact Mickey Marquez for details.