Yucatán - Fish Tikin Xic Recipe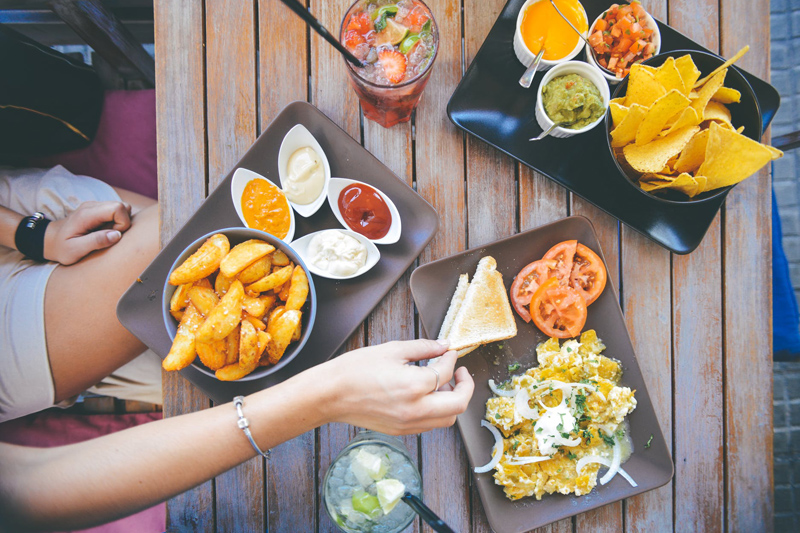 The Yucatán Peninsula has close to 1000 miles of coast line and a seafood cuisine to match. Tikin Xic is one of the most traditional methods of preparation, featuring local, pre-Hispanic ingredients like chillies, tomatoes and the local sour orange, naranja agria. Furthermore, one can sometimes find a truly authentic version, where the fish is wrapped in banana leaves and then baked in a pib or pit. Needless to say, an oven, grill or barbecue comes into play far more often in the 21st century, making the whole process infinitely easier.
A large, whole fish such as a pompano, grouper or red snapper is routinely used, and in my experience, this certainly produces the most dramatic presentation as well as the juiciest texture and flavour; fillets are a widely accepted alternative but the result is not the same. The flesh on either side is slashed right down to the bone and a very typical Yucatecan marinade known as Recado Rojo is then rubbed deep into the cuts and all over the skin. If you have the time and inclination to make your own recado, there is a link at the bottom of this article; it is easy, keeps well in the refrigerator and tastes better than the commercial variety. However, I never hesitate to use a base of ready-prepared achiote paste or powder as the effect is very acceptable.
The marinated fish is placed on a fresh banana leaf and topped with sliced onions, garlic, chillies and tomatoes before being baked. Provided you use a nice big fish, about 3 kilos in weight, the vegetables have sufficient time to cook properly. However, I can seldom source a fish this size and therefore tend to resort to something like sea bream or bass for my Tikin Xic, serving a whole one per person. In this case, all the vegetables with the exception of the tomatoes do not have the opportunity to soften and release their aromas properly so I fry them lightly beforehand – not authentic but effective.
Sea Bream © Philip Hood
Banana leaves are essential to this dish, as they do make a distinctive if subtle contribution. They are widely available by mail order and they freeze extremely well. The regional xcatic chillies are harder to come by so I substitute red bell peppers and jalapeños or serranos. Yucatecan Arroz Amarillo or Yellow Rice makes an excellent accompaniment (follow the link below).
Yucatecan Fish in Achiote Marinade – Tikin Xic
Serves 2
For the marinade:-
30 ml/2 tbsp achiote paste or powder
30 ml/2 tbsp olive oil
45 ml/3 tbsp fresh orange juice, about 1 small orange
15 ml/1 tbsp fresh lime juice, about 1 small lime
5 ml/1 tsp fine sea salt
2 x 500 g/18 oz sea bream, cleaned
60 ml/4 tbsp olive oil
75 g/3 oz red onions, peeled and sliced
2 garlic cloves, peeled and sliced
125 g/4 1/2 oz red bell pepper, deseeded and sliced
25 g/1 oz green chillies, as hot or as mild as you like
200 g/7 oz tomatoes, skinned and sliced
1 banana leaf, about 45 cm/18 in long
5 ml/1 tsp dried Mexican oregano
Yucatecan Yellow Rice, to serve (optional)
Sea salt and freshly ground black pepper
Whisk all the ingredients for the marinade together in a small bowl.
Place the fish on a plate and make three or four cuts from the back bone to the belly on each side. Rub the marinade all over the fish and into the slits. Set aside for 30 minutes to one hour.
Heat 2 tablespoons of olive oil in a frying pan and add the onions, garlic, bell peppers, chillies and some seasoning. Cook over medium heat, stirring often, until the vegetables are soft, about 10 minutes.
Use the banana leaf to line an ovenproof dish large enough to hold both fish snugly. Place the fried vegetables on top and add the tomato slices in one layer. Season. Rest the fish on the tomatoes, scrape over any marinade remaining on the plate, sprinkle with oregano and drizzle with 2 tablespoons of olive oil.
Preheat the oven to 200oC/400oF/gas 6/fan oven 180oC and bake the fish for about 30 minutes. Test it for doneness by inserting the tip of a small knife into one of the slits and gently pushing the flesh away from the bones; if there is any resistance, cook for five minutes longer.
Serve immediately, spooning the vegetables and juices over the fish.
Buén provecho!
| | |
| --- | --- |
| Chilli and Chocolate Stars of the Mexican Cocina by Isabel Hood is available from Amazon.co.uk | Just The Two of Us Entertaining Each Other by Isabel Hood is available from Amazon.com and Amazon.co.uk |
You Should Also Read:
Mexico's Regional Gastronomies - Yucatán
Yucatán - Yellow Rice Recipe
Recado Rojo Marinade Recipe


Related Articles
Editor's Picks Articles
Top Ten Articles
Previous Features
Site Map





Content copyright © 2023 by Isabel Hood. All rights reserved.
This content was written by Isabel Hood. If you wish to use this content in any manner, you need written permission. Contact Mickey Marquez for details.