The Chillies of Mexico - El Habanero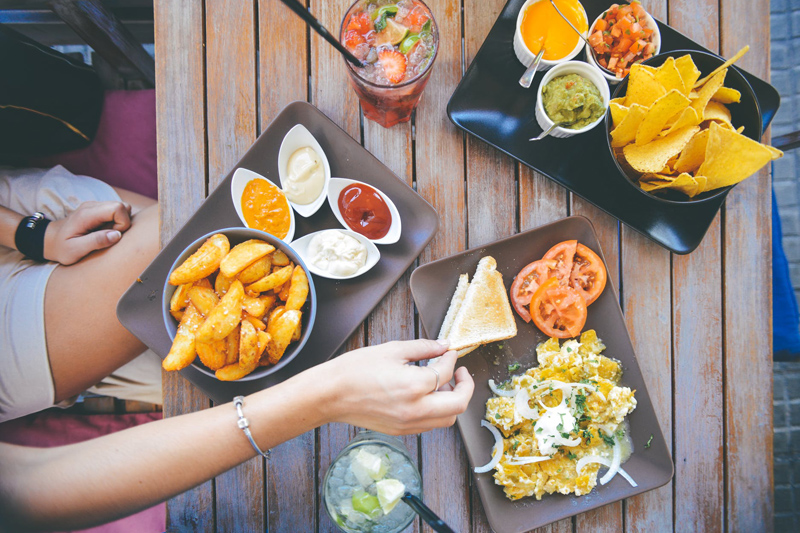 El Habanero is a Yucatán lad who emigrated to Mexico from South America, probably Brazil or Peru, via Cuba, where it may have acquired its name, "from Havana". It is the hottest chilli in the region itself and in fact in the country, as well as the most widely used in the Peninsula. The date of its arrival in Mexico is debatable, as archaeological digs have produced specimens 8,500 years old but much of my research has suggested that it is not native to the region and has placed it in the post-Hispanic era. The explanation for this is based on the fact that the name habanero is not Maya, while most of the other far less famous Yucatecan chillies are known by distinctly Mayan names: xca-tik, yaax-ik, chawa-ik and maax-ik for instance, which like the habanero itself, find their way into the local cuisine but seldom if ever stray beyond the regional let alone national borders.
While the great majority of Mexican chillies belong to the Capsicum Annuum clan, El Habanero is a bit of an outsider and fits into Capsicum Chinense, with its specific botanical name being Capsicum Chinense Jacquin. Its pretty lantern shape is deceptive and conceals a real heart of fire so caution is always needed when handling it or cooking with it. It was once considered the hottest chilli in the world but it has since been eclipsed on the Scoville Scale by the likes of Trinidad Moruga Scorpion, Carolina Reaper and Naga Viper whose Scoville ratings rise to terrifying heights of 1,000,000 or even 2,000,000 units. The fiery habanero seems docile in comparison with its units ranging from a mere 100,000 to 580,000! Do not be taken in by these figures however as the relatively mild jalapeño notches up just 2,500 to 5,000 units, while the often very hot serrano is anywhere between a paltry 6,000 and 23,000.
El Habanero © Philip Hood
The scent and flavour of the habanero are very distinctive, even downright exotic. There is raw green herbiness, a piquancy which can make one sneeze, a floral delicacy reminiscent of spring and citrus trees in full blossom, and a subtle but wonderfully aromatic and fruity sweetness which is difficult to pin down: pineapple perhaps? Or orange? Peaches and apricots? Even a whiff of passion fruit can come through, which is perhaps why the typical Yucatecan salsas or salads which partner the chilli with some kind of fruit produce such a life-enhancing combination of zest and sparkle. When young and pale green, the texture is crisp and the taste less developed, harsher somehow, while the more mature fruit becomes softer and hotter as it turns yellow and eventually a deep orange, scarlet or even purple.
There are several different ways to use the habanero and deal with its wrath. If you are a fire-eater, by all means eat every bit of it. Removing the seeds and veins tempers its heat so if you are not looking for full scale conflagration, include nothing but the flesh. Cooking the whole chilli, whether fresh or dried, in a sauce or stew imparts a certain amount of spice and quite a lot of the lovely fruitiness – but remember to fish it out before serving or you might find yourself biting off considerably more than you can chew. Also be careful not to split the chilli open while stirring as this will give the fiery seeds the opportunity to escape and punch the heat up in no time. I love the flavour of the habanero but since the tolerance of my palate is somewhere in the middle rather than up in the heights, I use it in a methodical and controlled way. I always discard the seeds and scrape out the veins. If it needs to be raw, for a salsa for instance, I slice it very thinly and add just a small amount. A whole dried one goes into soups, moles, etc, and is removed with care. A roasted, chopped one is added a bit at a time, with regular tastings until the right level is achieved. And I always, ALWAYS wear disposable rubber gloves.
A true habanero chilli can be difficult to source outside Mexico and the Caribbean Scotch bonnet is often the only alternative – it is a frequent visitor to my kitchen and produces an acceptable result. Nevertheless, Scotch bonnets, whose heat can equal that of an habanero, do lack two of the habanero's most important characteristics: fruitiness and aroma. I also have to say that many of the specimens which I buy at the supermarket are almost mild and lack personality – and when I look at their country of origin, I can understand why: a chilli needs the heat of the sun to develop its true potential and those grown in colder climes cannot shine like the real thing – sad but true. So if all you can lay your hands on is a Scotch bonnet which has never been exposed to the Caribbean sun, taste it before deciding how much of it to use and don't hesitate to be generous with it.
| | |
| --- | --- |
| Chilli and Chocolate Stars of the Mexican Cocina by Isabel Hood is available from Amazon.co.uk | Just The Two of Us Entertaining Each Other by Isabel Hood is available from Amazon.com and Amazon.co.uk |
You Should Also Read:
Chilli - Dynamite in the kitchen
The chillies of Mexico
Mexico's Regional Gastronomies - Yucatán


Related Articles
Editor's Picks Articles
Top Ten Articles
Previous Features
Site Map





Content copyright © 2023 by Isabel Hood. All rights reserved.
This content was written by Isabel Hood. If you wish to use this content in any manner, you need written permission. Contact Mickey Marquez for details.