Age Appropriate Misbehavior - Toddlers Throw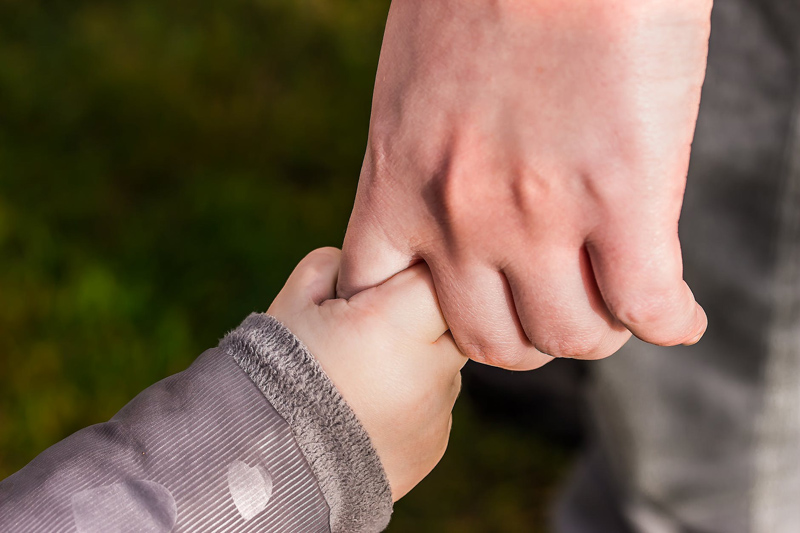 Moms of babies and toddlers with Down syndrome sometimes find that our children's age-appropriate misbehavior is more difficult to accept than the challenges that are attributed to their diagnosis. Although some may stay in stages of developmental milestones like throwing things longer than their mainstream peers, or other young ones with Down syndrome, the same variety of strategies are recommended.
Parents usually notice their children's fascination with the throwing stage at mealtimes. Food, and then plates or cups may go flying, causing no end of mess. I called the 'hold and release -cause and effect' stage 'Inventing Gravity'. If each of our children did not invent gravity, we might all be flung off the planet into space, so it is important work. Babies are scientists, athletes, and communicators, and we encourage their observational experiments and physical practice everywhere except the dinner table. As they pass through the newborn stage we may forget that all their behavior is communication, too.
One of the most exciting skills babies develop is the ability to grasp and pick things up. This milestone is only exceeded when they can let things go. Babies can become overstimulated by a toy because they are unable to let it go when they are finished with it.
Also, so much more happens when they let things go, because the object can disappear, carried away by gravity; and there is sound as the object hits the floor - with the added intrigue of adults paying attention and talking what is happening, often becoming overly excited. Letting go is an excellent way for babies to communicate they are 'all done' with an object, long before they have the words to tell us.
The joy of being able to let go is exceeded only by the ability to throw a toy, food, plate or glass. This stage peaks from two to four years, but the fascination and delight can be life-long. Most child-development experts and parenting advocates suggest that substituting items that are meant to be thrown for those we prefer not to be thrown is the wisest strategy.
Lacking the impulse control to stop throwing, and now wanting to throw everything, young children given balls or other objects can experiment more widely, in less fragile and tidy venues, and also further develop the skills we can best admire when they sign a big sports contract. Remaining calm when an inappropriate item is tossed eventually removes the drama of making a mess or putting people and objects of value in harm's way. Some parents use only the high chair tray, while others experiment with bowls that use suction cups during the initial stages.
It is also helpful to provide alternate forms of communicating the concept of finishing or being 'all done' with a snack or meal, with parents using both words and signs. An observation that 'you are all done with your beets' and a quiet reminder that 'plates are not for throwing' can be followed by a friendly 'I will help you clean that up.' Providing less food and intervening pleasantly before a plate is tossed eventually teaches toddlers that handing it over delights a parent as much as tossing it delights the child. Using a large-sized plastic tablecloth under the high chair, and having a dog who can eat what falls on the floor are also helpful for some families.
Expecting a young child to resist the urge to throw is like expecting gravity to take a break during meal-times, except that when children eventually reach a few more developmental milestones, it is scientifically possible for them to quit. First-time moms of babies with Down syndrome may not realize that throwing at mealtime is a stage all children experience, something they hold in common with first-time mothers whose children are typically-developing. Inclusive playgroups and Mommy and Me classes like Peps are wonderful resources for mothers of children with Down syndrome to find support and encouragement.
Some mothers provide stepping-stone opportunities for their children with Down syndrome, like offering a bowl for the toddler to dispose of food items when 'all done' - with the opportunity to change his or her mind before the bowl is moved away again. Celebrating the small steps, and letting our children learn to 'help' by engaging them in cleaning up and putting things away, does give them a sense of importance in the household. It also establishes habits for parents so we can tolerate and accept age-appropriate misbehavior as long as it lasts.
Browse at your public library, local bookstore, or online retailer, for books like:
Amazing Minds: The Science of Nurturing Your Child's Developing Mind with Games, Activities and More
Find bowls with suction cups here or at your local retailer's baby department.
Why toddlers throw things
https://www.babycenter.com/0_throwing_1200989.bc
Throwing Things: Behind Your Toddler's Misbehavior
https://www.babyzone.com/toddler/throwing-things-toddler-behavior_72533
Thanks to Michelle Koziel, OTR/L, via mom Jena Wells, for the "all done" bowl strategy.
You Should Also Read:
Car Travel Meltdowns - Babies and Toddlers
Inclusive Playgroups for Babies and Toddlers
Encouraging Fussy Babies and Sensitive Toddlers


Related Articles
Editor's Picks Articles
Top Ten Articles
Previous Features
Site Map



Follow @DownSynAdvocacy
Tweet





Content copyright © 2022 by Pamela Wilson. All rights reserved.
This content was written by Pamela Wilson. If you wish to use this content in any manner, you need written permission. Contact Pamela Wilson for details.