More Homemade Cleaners Recipes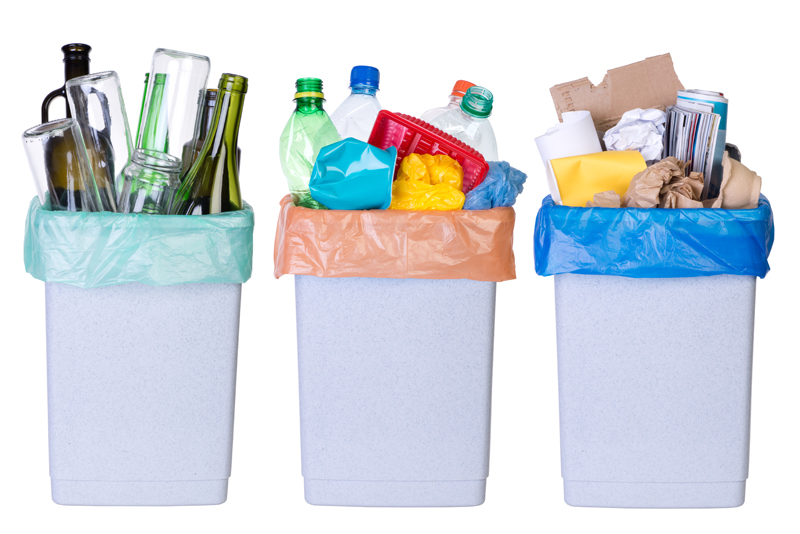 I have some more recipes for your cleaning product lists for you:

Window Cleaner:
1/4 tsp liquid soap (to help make it sudsy)
2 tsp ammonia (non-detergent)
1/2 c isopropyl (rubbing) alcohol
1 1/2 c water
1 drop food coloring (so everyone knows it is a cleaner)

Write recipe for homemade light-duty cleaner on spray bottle with permanent marker.
Mix ingredients and store in the spray bottle. Use for all light-duty cleaning.



Medium-duty cleaner (for tougher jobs)
1/4 c pine Sol
2 c water
1 drop food coloring (so everyone knows it is a cleaner - use a different color)

Write recipe for homemade Medium-duty cleaner on spray bottle with permanent marker.
Mix ingredients and store in spray bottle. Use for all medium-duty cleaning.


Heavy-duty Cleaner (for Scrub jobs)
1 c ammonia (non-detergent)
1/2 c white vinegar
1/4 c baking soda
1 gallon boiling water

Mix well in large bucket and let cool before using. Can be used on everything: kitchen appliances, furniture, floors, paint and varnish, tile floors, etc. Items do NOT need to be rinsed unless the cleaner is used on windows.


Using a microfiber towel is a great thing to use for dusting. It grabs and lifts particles so you don't have to breath them! At the bottom is located an article on Microfiber. Enjoy!


Make sure when you are using homemade cleaners that you keep them well-labeled so that everyone in the family knows their uses and can get to them. Also, to keep them put high so that young children cannot find them and play with them (spill them, eat them, etc.)


There is something about making your own cleaners that really motivates me to get my cleaning done. I feel like I am more productive. Here are some natural tips and remedies:

Baking Soda
Baking soda is a wonder product that is sadly underused in the modern household. Mixed with lemon juice, vinegar or even just some water, it produces a gently abrasive paste that is a great all-purpose cleaner and stain remover. Not only does it work on a variety of surfaces but it does not does not produce a corrosive effect, like many other strong cleaners.

Baking soda is particularly good for cleaning stainless steel items and is also remarkably effective on tannin stains from tea and coffee. Use it as a paste to rub into stain in crockery and also on crayon marks on walls or wallpaper. You can also gently scrub with a damp sponge sprinkled with baking soda.

Baking soda's most famous property is probably its deodorising action –it has an incredible ability to absorb odours and can neutralise them as well, which makes it a great cleaner for the refrigerator and deodoriser for the dishwasher (sprinkle one-half cup baking soda on the bottom of the dishwasher between loads). It is also very effective at masking any odours from pet stains and general odours in carpets – simply sprinkle some baking soda over the carpet and leave for 10-15 minutes before vacuuming the whole area.
Related on Cleaning Expert...

Lemon Juice
Lemon juice contains citric acid, which is a mild acid – this results in a bleaching and deodorising effect and also helps to dissolve grease. Lemon juice diluted in hot water is a great gentle cleaner for the kitchen.

Lemon juice is also a great stain remover that's not really used enough around the home. In fact, it is one of the first things you should try and can be used on a huge range of stains. For example, remove berry stains from your skin, clean stains from brass, copper and stainless steel cutlery and kitchen sinks, bleach ink spots on clothing, eliminate odours from a cutting board, and – especially combined with salt - help shift a whole host of different stains from fabrics.

When choosing a lemon for cleaning purposes, go for one which is firm and heavy, with a fine-grained skin as these tend to have more juice.

White Vinegar
White vinegar is cheap, easily available, and harmless to use – and again, a fantastic all-purpose cleaner. It is especially good as a natural glass cleaner, leaving glass sparkling, clean and streak-free.

Like lemon juice, it is a mild acid so it is particularly effective on certain solid stains, such as limescale and calcium deposits ("soap scum") from hard water – for example, in the shower and bath. It will even unclog the washing machine - simply pour one cup of white vinegar into the washing machine and run the machine through a normal cycle, without clothes, once a month. It also works on stubborn stains on furniture and upholstery, food stains from pots and pans, mildew and mould from bathroom tiles and shower curtains, perspiration from clothes, stains in toilet bowls and animal urine stains in the carpet.

Finally, like baking soda, vinegar is also a natural air freshener – placing a small bowl of vinegar in the room or spraying some into the air will deodorise a room filled with smoke or paint fumes.

Sunlight
Natural sunlight is a good alternative to the harsh bleaches used in many commercial cleaning products, which can be very damaging to the environment. In fact, natural, direct sunlight has one of the most powerful bleaching effects known. For stain, wet the stained area and leave it outside in direct sunlight, when it dries – wet it again and keep repeating this, until the stain has disappeared. Leaving objects in direct sunlight will also help reduce mould and mildew and all bedding and upholstery should ideally be put outside to be aired under direct sunlight periodically.

Good luck!

Make it a great one!
You Should Also Read:
Microfiber - The best thing since soap and water


Related Articles
Editor's Picks Articles
Top Ten Articles
Previous Features
Site Map





Content copyright © 2022 by Tammy Judd. All rights reserved.
This content was written by Tammy Judd. If you wish to use this content in any manner, you need written permission. Contact Tammy Judd for details.