Children's Fever Medications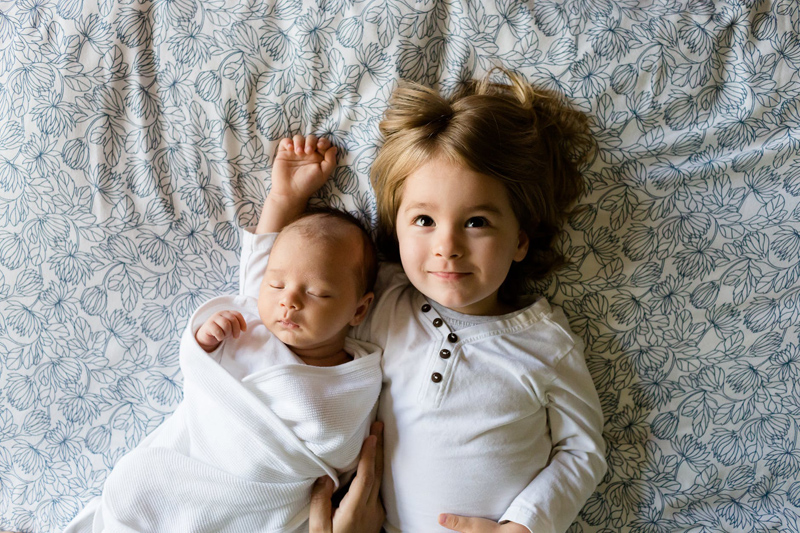 When it becomes necessary to treat a child's fever, there are important things to know about common fever medications. There are also several non-medication options available for fever control.
** NOTE: The author of this article is NOT a doctor or health professional, but merely sharing her experience as a mom treating fever for her children. TALK TO YOUR PEDIATRICIAN OR OTHER HEALTH PROFESSIONAL BEFORE GIVING OR NOT GIVING YOUR CHILD MEDICATION.
Fever and Pain Medications
The common fever and pain medications given to children are acetaminophen and ibuprofen These medications (found in Tylenol, Advil, Motrin and many combination cold medicines) help reduce fevers and dull certain types of pain. According to my pediatrician, ibuprofen is the better choice for fevers more than 102 degrees, Tylenol for less than 102 degrees.
Fever medication can generally be purchased in infant drops and children's doses. It is important to know that
children's
medication (i.e. Children's Tylenol, Children's Motrin, etc.) is a different concentration than
infant
medication.
Infant drops are generally dispensed with a small syringe-style dropper from a small bottle, and are highly concentrated so that young babies do not need to be given large amounts. Typical doses of infant acetaminophen will be from .4 ml to 1.6 ml. Children's Motrin is .625ml – 1.875 ml. Children's medicine usually comes with a small plastic cup and the bottle is significantly larger. Children's doses will be from 1-2 tsp. (5-10 ml). The difference is significant, so please be aware of this as
infant medicine dispensed in children's doses can cause overdose
.
Most boxes of fever medication give dosing information only for children more than 24 pounds or 2 years of age – below that it says to ask a doctor. Doctors commonly prescribe these medicines for children, and often routinely provide dosing information at well visits after weighing a baby so parents have this information. If you know the current weight of your child, but do not have this information, Pediatrician Dr. William Sears offers dosing charts on his website. The charts can be a little confusing, so if struggling with this in the middle of the night, this is a good reason to call your doctor's service – it is important to get the dosing correct.
Acetaminophen /Tylenol Dosing Chart
Ibuprofen/Motrin/Advil Dosing Chart
Many doctors recommend alternating/overlapping doses of acetaminophen and ibuprofen if necessary to bring down or control especially stubborn fevers. This is possible as they are different medications. However, there is some debate about this practice, so you may want to consult your personal pediatrician or health professional to discuss this option.
Never give a child aspirin, in regular or low-dose formulations, for fever or illness, as this can cause serious complications or death.
Treating Fever Naturally
If you prefer a non-drug approach to fevers, there are a number of options available. Children should generally be dressed lightly as overheating can contribute to a rise in fever. (If they are cold, warm the room slightly or give the child a loose fitting blanket which allows for airflow, but offers some warmth.)
Cold compresses on the forehead and back of the neck can lower fever. An excellent product called Be Koool Strips also work well for young children (see my review of my experience with this product, linked below). Lukewarm baths can also help to reduce a high fever quickly when needed, but is obviously a production and more of a later resort when needed.
Many parents also report success with homeopathic remedies for fever. I don't have a lot of personal experience with this approach but know many parents who swear by it. For details on homeopathic remedies, see the article by former BellaOnline Pregnancy Editor and natural health advocate Angela England, Treating Fevers with Homeopathy, linked below.
Be Koool Soft Gel Sheets on Amazon.com
Disclaimer: All material on the BellaOnline.com Early Childhood website is provided for educational purposes only and does not constitute medical advice. Although every effort is made to provide accurate and up-to-date information as of the date of publication, the author is neither a medical doctor, health practitioner, nor licensed mental health professional. If you are concerned about your health, or that of your child, consult with your health care provider regarding the advisability of any opinions or recommendations with respect to your individual situation. Information obtained from the Internet can never take the place of a personal consultation with a licensed health care provider, and neither the author nor BellaOnline.com assume any legal responsibility to update the information contained on this site or for any inaccurate or incorrect information contained on this site, and do not accept any responsibility for any decisions you may make as a result of the information contained on this site or in any referenced or linked materials written by others.
You Should Also Read:
Be Koool Soft Gel Sheets - Product Review
Treating Fevers With Homeopathy
Treating Fever in Young Children


Related Articles
Editor's Picks Articles
Top Ten Articles
Previous Features
Site Map



Follow @bellanicki
Tweet





Content copyright © 2022 by Nicki Heskin. All rights reserved.
This content was written by Nicki Heskin. If you wish to use this content in any manner, you need written permission. Contact Nicki Heskin for details.