Easy, Healthy & Tasty After School Salad Recipes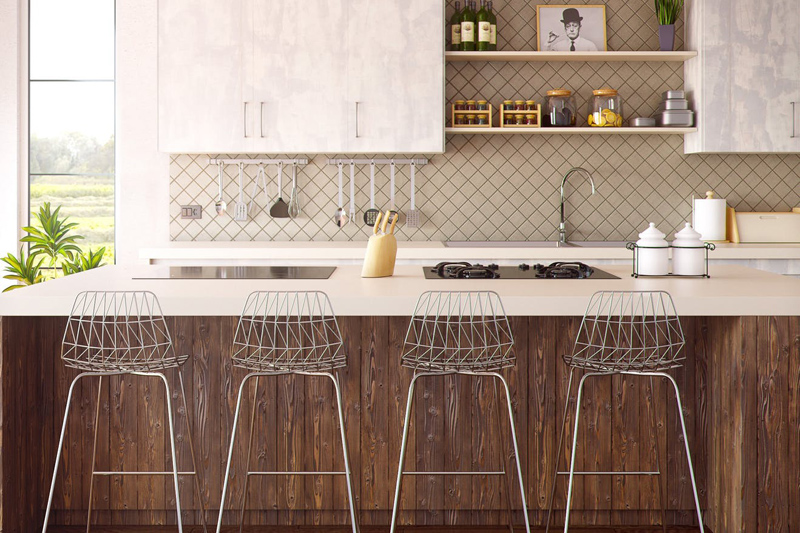 The following article is a small compilation of 5 great salad ideas for you. These originally came about as healthier after school eats for my children. Not only are these salads packed with nutrition, they provide a healthy, pick-me up boost for drained brains, to carry you and them along until dinner time, without having to snack in between.

However, as in most of my recipes I usually set things out for you with an ingredient list and then the method of preparation. These are not those kinds of recipes - they are what Rachel Ray of the Food Network would call eyeballing it! It is whatever and whoever you are making these salads for, as to how much of everything you would like to add to the dish. Therefore, essentially we are making these up as we go along.

For example, if one salad has olives - you can omit those and add more of something else or change them to suit you. All of these so-called eyeballed recipes can be double-batched and kept for the next day. Be careful however, with freshly cut tomatoes and cucumbers - they have a lot of water content and alone, they can turn the salad into a big old soggy mess. As I always say - freshest is best!

Couscous Salad
(Two versions)

With this salad you can travel to two different continents, making it Mediterranean or Mexican - two different flavor concepts and two unique experiences - and the only cooking is the pasta!

Mediterranean Lemony Couscous Salad

Combine al-dente cooked couscous which has been chilled, rinsed chickpeas (garbanzo/cici beans,) de-seeded, diced and peeled cucumber, de-seeded chopped fresh tomatoes, pitted Kalamata olives, chopped roasted red bell peppers and a little crumbled feta cheese which is all topped by a squirt of fresh lemon juice.

Now, this is good just the way it is with a little ground black pepper and salt if needed - but add light vinaigrette tossed just before serving if you wish.

Mexican Chipotle Couscous Salad

Combine al-dente cooked couscous, which has been chilled along with two-chopped chipotle chili peppers (from the can,) plus 2 tbsp. adobo sauce (from the same can.)

Add a good fistful of fresh cilantro (chopped,) rinsed black beans, frozen sweet white corn (defrosted,) finely diced green bell pepper, diced fresh and de-seeded tomatoes - and my choice for the cheese is Cotija.

Cotija is a Mexican cheese and is very similar to feta cheese in taste but in my opinion, less salty and has a wonderful flavor. You can substitute Cotija for any other of your favorite Mexican cheeses.

Round this salad off with a squeeze of fresh lime juice and/or a drizzle of a good southwestern dressing. Otherwise, it's all good on its own.

Kale & Chicken Caesar Salad

Kale has a bitter taste, so if this offends you drop the kale in boiling water for 2 - 4 minutes, drain, & spray with cold water to halt cooking and then use it in your salad - it will be less offensive to your palate.

Combine Shredded kale and chopped romaine lettuce, along with diced chicken (grilled, rotisserie, boiled,) grated parmesan and sourdough croutons. Use traditional Caesar dressing (regular or lite.)

Sourdough Croutons Recipe

Preheat the oven to 400 degrees F. Cut up some day old sourdough bread into crouton sized bites - toss lightly with olive oil and black pepper - bake for 5 minutes - remove, turn and bake 2 more minutes only. Remove, cool and taste awesomeness!


Anytime Spring Salad

Who cares if its winter - hands up! I am still going to eat my spring salad. Depending on your location, your experience with food and what you call things - spring salad can be mescalin, spring mix or mixed baby greens salad. Therefore, now we are all on the same spring salad page - here is a simple but very nutritious afternoon salad.

On a bed of spring mix, mescalin or mixed baby greens ...lol...add dried cranberries that have been soaked in orange juice to plump them up, or use totally dried ones (drain and save the juice.) Peel and dice your choice of apple and toss in the reserved orange juice or squeeze a little lemon juice over them (this stops them from turning brown.)

Add a few dried blueberries and sprinkle the salad with a dusting of ground walnuts (coarse or chopped if you prefer.) Just before serving, toss gently and lightly with good, balsamic vinaigrette.

Classic Caesar Romaine (Chicken) Taco

Grab that bag of romaine hearts from the organic section of your grocery store and pull them apart. Always make sure to wash and gently pat dry - you don't know who has had their dirty maulers on them before they went in the package - right?

Here's a classic salad with a fun little twist - served as a lettuce wrap!

Place a beautiful looking romaine heart leaf or a regular romaine lettuce leaf on a plate. Gently so gently, swish a little olive oil over it with a tiny pinch of ground black (Malabar if you can get it) pepper followed by a good pinch of grated or shredded parmesan or Romano cheese. Add grilled or rotisserie chicken, a little more cheese and some of your favorite crispy croutons (homemade preferably.) They are quick and easy to make (recipe follows.)

You can keep this Classic Caesar Taco Salad light and just drizzle a little better olive oil over the top - or use your favorite Caesar dressing. Then just pick it up and eat it taco style.


You Should Also Read:
Visit my American Regional Site for updated regional comfort recipes
My new ebook - United Tastes is only .99 cents for a limited time - grab your copy now!


Related Articles
Editor's Picks Articles
Top Ten Articles
Previous Features
Site Map





Content copyright © 2022 by Allyson Elizabeth D´Angelo. All rights reserved.
This content was written by Allyson Elizabeth D´Angelo. If you wish to use this content in any manner, you need written permission. Contact Allyson Elizabeth D´Angelo for details.