How to get more fiber in your diet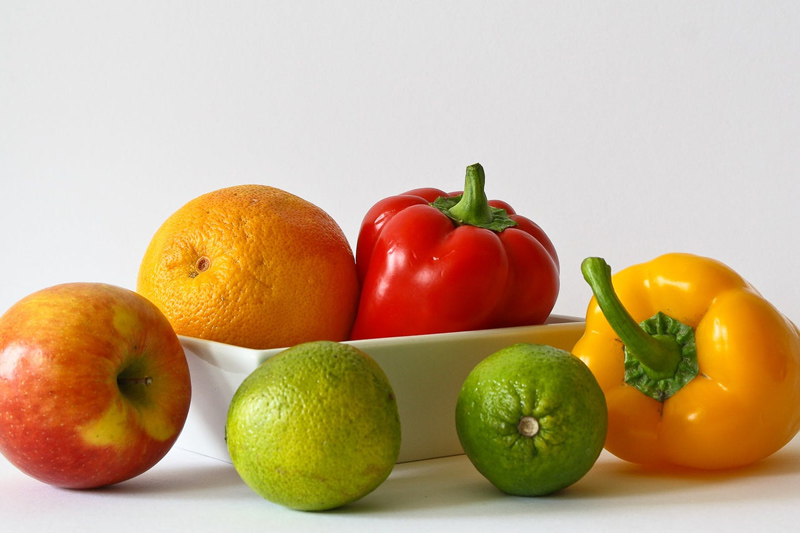 Fiber is extremely important to health and weight loss. A study performed by the USDA found that women who doubled their fiber intake from 12 to 24 grams per day (the recommended daily amount of women under 50) absorbed 90 fewer calories! Over one year, that is almost 10 pounds. Why? Calorie for calorie, fiber keeps you fuller which will help to curb cravings and decrease the total amount of calories consumed per day.

How do you get your 25 grams? Here are some ideas to add more grams of fiber to your diet, without adding lots of calories:

Breakfast: Add a 1 tbsp of ground flaxseed to your yogurt (2 grams per tablespoon)
Lunch: Use spinach in your salad instead of lettuce (adds 3.5 grams of fiber for each cup)
Snack: Eat a yummy fresh pear (4 grams of fiber!)
Dinner: Replace your protein once a week with 1/2 cup of beans. Beans can add up to 18 grams of fiber to your diet.

Looking for a quick and healthy fiber dense snack? Try out this delicious artichoke dip with carrots. It will keep you full so you won't be tempted by those horrible canapés at any cocktail party!

Ingredients
- ½ tbsp olive oil
- 1/4 cup chopped and sautéed green onions
- 1 can (19 ounce) artichoke hearts, drained (4-5 artichike hearts have 4.5 grams of fiber)
- 1/4 cup low fat ricotta cheese
- 1/4 cup light sour cream or 2% yogurt
- 1/4 cup chopped fresh basil
- 2 tbsp. light mayonnaise
- 3 tbsp. grated Parmesan cheese
- 1 tsp. minced garlic

Directions

1. Sautee chopped onions in olive oil for about 4-5 minutes. Allow to cool.
2. Put all ingredients in food processor and blend for 30-45 seconds or until smooth but still slightly chunky.
3. Serve at room temperature or chilled with fresh veggies or whole wheat baked tortilla strips.

Here are some more ideas on how to add fiber to your diet.
Broccoli (1/2 cup = 2 grams)
Oranges (1 orange = 3 grams)
Almond butter (2 tbsp. = 2 grams)
Rye bread (1 slice = 2 grams)
Beans (1/2 cup = 6 grams)
Chickpeas (1/2 cup = 6 grams)
Whole wheat pasta (1 cup = 5 grams)

Other foods high in fiber include: oat bran, oatmeal, flour or whole wheat tortillas, mushrooms, sesame-seed buns, low-sodium V8, sweet potatoes, wild rice, cauliflower, carrots, nuts, and berries.

Remember when increasing your fiber, to do so slowly. Always consult your doctor before changing your diet. Increasing fiber too quickly can cause bloating, cramping, and a laxative effect.


Related Articles
Editor's Picks Articles
Top Ten Articles
Previous Features
Site Map





Content copyright © 2022 by Christina T. Schlachter, PhD. All rights reserved.
This content was written by Christina T. Schlachter, PhD. If you wish to use this content in any manner, you need written permission. Contact Megan Mignot for details.