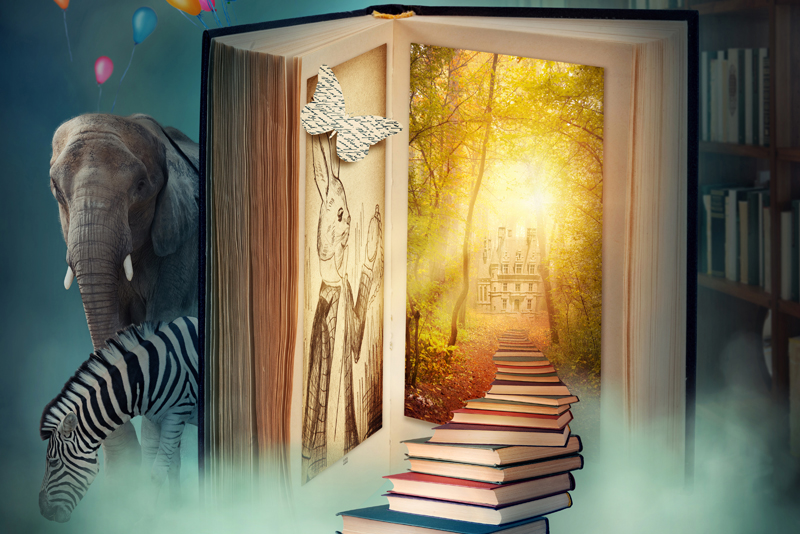 Edward Lee is the author of over fifty books and numerous short stories and novellas. Several of his properties have been optioned for film, while HEADER was made into a movie in 2009; THE BIGHEAD is in production now. Lee has been published in Poland, Germany, England, Romania, Greece, Austria, and Japan. Recent releases include Bullet Through Your Face and Brain Cheese Buffet (story collections), Header 2, and the hardcore Lovecraftian books Trolley No. 1852, Pages Torn From A Travel Journal, Going Monstering, and Haunter of the Threshold, the latter being what Lee considers his hardest-core work to date. Currently he is working on a new novel as well as making his own low-budget horror movies. Lee lives in Largo, Florida. Visit him online at edwardleeonline and cityinfernalfilms.



When did you first discover speculative fiction and how did it affect you?
I suppose a preference for speculative as opposed to mainstream must've been born in me. The earliest movies I remember liking were Psycho, The Black Abbot, House on Haunted Hill , and the like, when I was around six. When I was eleven I was listening to Black Sabbath, Lothar and the Hand People, and Sir Lord Baltimore , while everyone else liked the Archies, the Beach Boys, Herman's Friggin' Hermits. If I had to identify the first fiction that showed me the wonder of the non-mainstream, it was probably Tell Tale Heart by Poe, Young Goodman Brown by Hawthorne (or was it Irving?) and Thus I Refute Beelzy by, I think, John Collier. I compared such fare to Huckleberry Finn or Charlotte's Web , and my tastes were formed forever!

What are your three favorite books and/or authors and why?
As with most horror writers my age or older, I was deeply impacted by Lovecraft. He offered not only a whole new world of fictional entertainment but also a whole new perspective of what fiction could do. There were many pulp horror writers back in his day but none of their work functioned with the same creative potential. Certainly, books like Hemingway's In Our Time, Anderson's Winesburg Ohio, Fitzgerald's Gatsby, are hugely important pieces of literary work that deserve their high place in the history of art; but Lovecraft's work (though it DOES exist with plenty of worthy literary subtext) recognized the sheer importance of entertainment and escapism to the readers of the first half of the 20th Century. Times were much tougher back then: World War 1, the Spanish Flu Epidemic, the Great Depression and its 25 percent unemployment, followed by the Locust Plague and the Great Dust Bowl, and after all that? World War II. The real world sucked back then for most folks, and they needed something to spirit them away from that awful real world and take them to a new, thrilling, unheard of New World of escape, and one that showed the reader that his or her own problems were a walk in the park compared to the problems of, say, the nameless narrator of Lovecraft's Shadow Over Innsmouth, or that poor bastard Walter De La Poer in The Rats in the Walls, etc. Lovecraft's work also responded to the longing of many aspiring writers by demonstrating to them that fiction need not conform to mainstream strictures, guidelines, or rules. My favorite modern horror writer is Ramsey Campbell, who, more than any writer I'm aware of, can manipulate the perceptions of the reader in an almost druglike, hallucinatic way, all via his utter mastery of prose. (Campbell, by the way, was weaned on Lovecraft just as potently as I was.) Favorite horror novel: OUR LADY OF DARKNESS by Fritz Leiber. This book turns the entire city of San Francisco into a place with more ghosts than all the haunted houses in the world. Like in Polanski's THE TENANT , the main character sees more than he bargained for while peeping into windows. Polanski sees himself, but Franz Westen of OLOD , sees something far far worse than himself when accidentally putting the binoculars to his OWN apartment window! It's a novel of diversified, modern, prophetic terror. Oh, and will you be surprised to hear that Leiber was a close personal friend of–you guessed it–Lovecraft. All roads lead back to Lovecraft!

What is the hardest part of writing speculative fiction? How do you cope with that?
There's nothing hard about it nowadays because fiction is much easier to convey to the masses (ebooks, Kindle, print on demand technology) than when I started (in the early '80s.) I was lucky enough to get my foot in the door of the business by first releasing mainstream horror and suspense novels; after that came the speculative markets of the small press such as Necro Publications. I found that I now had TWO wonderful worlds of horror fiction to dance in: mass-market horror and extreme cult horror. I was in the right place at the right time with the right books (HEDER and THE BIGHEAD ) to launch this dual career (circa 1994). I often think of myself as the luckiest guy in the world.

What are you working on now?
A second sequel to HEADER , a wacky sort of feminist erotica/sci-fi story, and my own low budget horror movie. Do I know how to make movies? Of course not! That's why I'm doing it. Speculative horror fiction allows me to create anything I want with the printed word, and now I will try my hand at it with digital video! My novel THE BIGHEAD was first published in 1997 and has been in print since; however, last summer it was released in Germany and has sold more copies there than here; so you can bet that a sequel to THE BIGHEAD will soon be underway. I can't wait to see what happens 17 years later!

Every speculative fiction writer specializes in something – universes, creatures, languages, technology, magic, etc. What are your specialties?
All of those things, in a sense, are my specialty! Mainly I deal with the occult and occult science because its parameters are illimitable, and I love the notion of duality there: in many of my books science and magic are conjoined or even synonymous. And whether I'm writing mass-market or speculative/cult/extreme, I guess my books are best known for their explicit treatment of sexuality, be it positive or negative. That's simply something that came out in the wash; in other words, I never consciously set out to address sex so directly. Lastly, I've sometimes been referred to as a feminist writer even though I'm a man, because I much prefer female protagonists over male, the latter of whom always seem too typified. Women are far more interesting and resourceful than men, especially in horror!

What are some of the values you want your fans to take away from your novels?
Entertainment composed of elements that are unique to me, elements they don't get from other writers. I write hardcore horror, and I hope my stuff has an edge that possesses a sharpness all its own. Conversely, though my books are often steeped in horror, I also want to convey to my readers some mode of faithfulness and positivity that seems lacking in horror today.

What are your professional and/or personal goals for the next decade?
Well, low budget movies, if I can pull them off, but more horror novels. I've been doing this 30 years actually and in that time I see how I develop not only as a writer but as a creative thinker; it's exciting to guess what my fiction will be like when I hit the 40 year mark!

Since Speculative Fiction is often interwoven with spirituality (myths, legends, science, etc), please describe your personal spiritual path and how it is reflected in your writing.
Well, I never talk about religion other than to say that I'm either a Christian Existentialist or an Existential Christian! You decide exactly what that means. In everything I've written, even the most nihilistic scenarios and the most sociopathic characters, in the end the stories are all God-positive somewhere in the mix of things.

Conventions – do you attend? Which ones are your favorites? Describe your costume/persona. What are your favorite activities (filming, panels, book signings, gaming, etc.)? Do you have a memorable experience about a con?
I've been actively attending cons since 1992, and I love them. It gives me the opportunity to hang out with my alternate family : other horror writers. This summer I'm going to Wroclaw, Poland (gets my vote as my favorite city on earth!) and in the fall, Leipzig, Germany. I'm lucky enough to have a considerable cult status in both countries. Of course it's gratifying to have people line up at your table during signings, and panels are always a highly enjoyable way to exchange ideas and philosophies with other writers in real time. It's a very engaging and thrilling way to interact with fans. More than any of that, though, meeting fans is always the best part. They're the only reason I'm not washing dishes in a restaurant!

What advice and/or warnings do you have for burgeoning writers?
Yes, foremost: write every day, even if it's just one page. Do this and in a year you have a book. World Fantasy Award-Winning author, the late Brian McNaughton, told me this is 1982: Writing is like push-ups; if you do them every day, you enjoy it because of the strength it gives you. If you DON'T do it every day, it's a pain in the butt, and you'll never make it. That's sound advice from a guy who wrote hundreds of novels!


You Should Also Read:
Quan Williams interview
Glenda Finkelstein interview
Streams of Babel review


Related Articles
Editor's Picks Articles
Top Ten Articles
Previous Features
Site Map





Content copyright © 2023 by Evelyn Rainey. All rights reserved.
This content was written by Evelyn Rainey. If you wish to use this content in any manner, you need written permission. Contact Evelyn Rainey for details.