Crafting With Your Grandchildren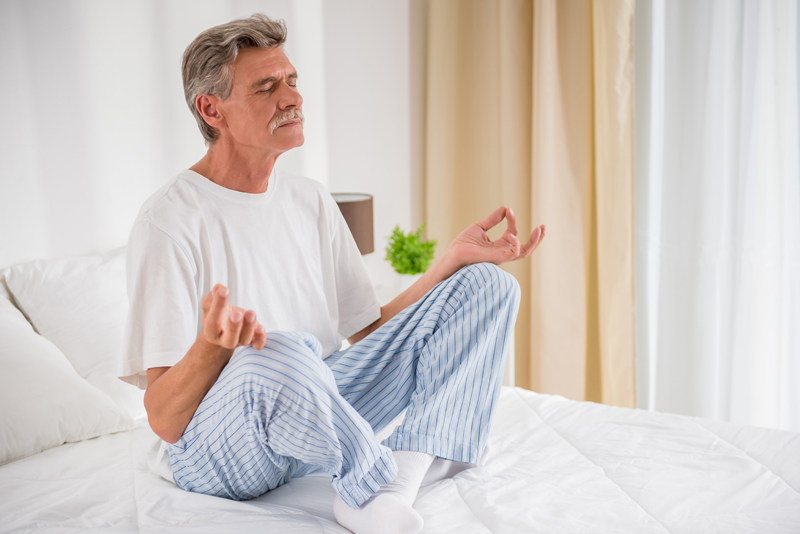 Crafting with grandchildren is always fun. Whether you're making gifts for Father's or Mother's Day, Christmas or Hanukah or just because, simple and inexpensive crafts can make memories of fun evenings together.

INDOW OR MIRROR DECORATIONS
You'll need:
Light weight vinyl (available at many super centers or hardware stores)
Black fabric paint
Colored glass paints OR acrylic paint and white glue
Clear tape
Scissors
Paint brushes
Pattern

1. Choose a pattern that will be fun and age appropriate for your grandchild. Patterns may be taken from coloring books, wallpaper sample books or can be your grandchild's hand or foot print
2. If using acrylic paints and white glue, mix one part of each in a paper cup and stir with a toothpick.
3. Cut vinyl to a workable size. Lay pattern face down on vinyl and tape in place.
4. Turn vinyl over to show pattern beneath.
5. Outline pattern in black fabric paint. Allow to dry.
6. Paint pattern inside lines. Use one brush for each color and keep brushes separate.
7. After piece has dried, cut about 1/8" outside the raised black lines.
8. To stick vinyl to mirror or window, dampen the back and apply.

CRAFT FOAM PICTURE FRAME
You'll need:
Wooden or plastic picture frame Avoid curved or decorative frames
Craft foam in desired colors
Craft foam glue or double-sided industrial tape
Pattern (see above suggestions)

1. Cut strips of Craft foam to completely cover the frame front.
2. Trace pattern onto foam pieces. If multiple colors go into one item on the frame (for example, a multicolored heart or a rainbow), make sure cuts are exact. Lay pieces together as they should appear in toe frame to keep them together.
3. Lay pieces on frame without gluing to make sure it will look the way you want.
4. Using foam glue or double sided tape, attach elements of your design to the frame.
Individualize this frame to emphasize the picture. If you have a picture of the grandkids at the beach, use Craft foam seashells, sunglasses, sea gulls, etc. For birthday pictures, balloons, birthday cake and presents with bows are fun. Stacking pieces to make the frame more three-dimensional is also a nice touch.

EARRING SCREEN
You'll need:
Small amount of plastic window screening
Embroidery frame
Ribbons, silk flowers, rhinestones, rocks, shells or other decorations
Craft glue
1. Take the embroidery frame apart (top from bottom).
2. Tightly stretch mesh across bottom of embroidery hoop.
3. Put top back onto bottom, sandwiching mesh between the two.
4. Glue decorations onto hoop and mesh, leaving center open.
5. Glue ribbon or lightweight rope around the outer edge of the hoop.
6. Glue a hanger to the back of the hoop.
7. Earrings are placed through the mesh, with backs put on to secure until needed.
DESK SET
You'll need:
Tuna and soup or juice cans, emptied and cleaned with labels removed.
Desired rubber stamp and black, permanent ink
Suede cowhide splits (about 2 yards)
Leather glue
Large sheet of craft foam (12''x18')
Scissors
Black permanent marker
Old gift card or heavy cardboard (to spread glue)
Black permanent marker
1. Lay suede on table.
2. Trace around craft foam. Add ½" on each side. Cut out rectangle. Cut points of rectangle to inner line.
3. Measure height and perimeter of each can. Add ½" to height. Draw rectangle onto suede using ruler, making sure angles are 90◦.
4. Spread leather glue on wrong side of largest suede rectangle. Carefully lay craft foam in place. Press into place. Wrap edges of suede to back of foam and press in place. Hold until suede sticks.
5. Spread glue onto suede for soup can. Line up bottom of suede with bottom of can. Carefully wrap leather until edges touch on side. Fold top ½" to inside of can to make a clean top edge.
6. Repeat with tuna can.
7. Allow glues to dry.
8. Using desired rubber stamp and permanent ink. Decorate desk mat, pen holder and paper clip holder.

Kits for crafting with kids may also be purchased online or from craft stores.

Make sure to have all supplies needed together before calling the children together. Decide ahead of time which steps grandchildren can do independently and which you will need to do (or assist). Explain steps ahead of time, and let kids know which they will do. Have snack or activity for 'dry times', or invite the kids to take a walk or play ball in the yard until they can move on to the next step in the craft activity.

By planning ahead and staying relaxed, craft time with your grandchildren can be a rewarding experience and make great memories for both you and them.
You Should Also Read:
Making Mini-Pies
Swimming Pool Safety


Related Articles
Editor's Picks Articles
Top Ten Articles
Previous Features
Site Map





Content copyright © 2021 by Debora Dyess. All rights reserved.
This content was written by Debora Dyess. If you wish to use this content in any manner, you need written permission. Contact Debora Dyess for details.