How To Eat More Healthfully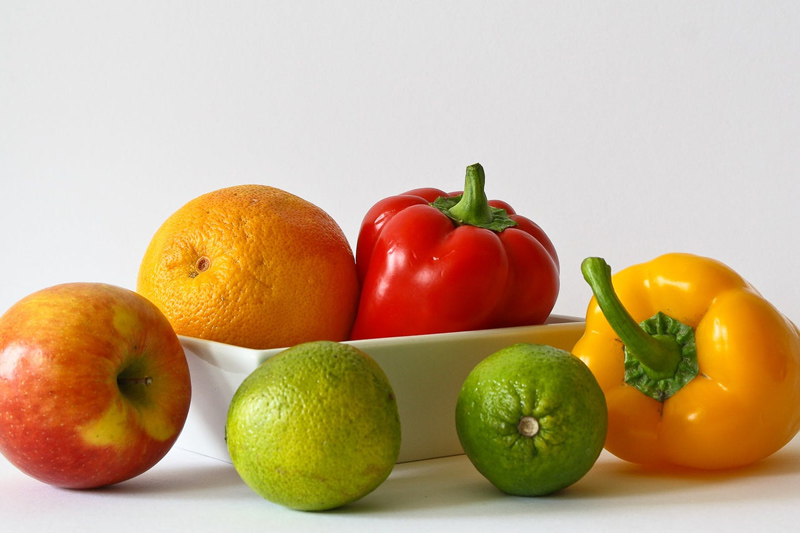 If you think your diet could use a bit of tweaking, but you aren't sure where to start, look no further. Below you will find five easy tips for getting yourself on track. There is nothing scary or particularly difficult about eating more healthfully. It is mostly common sense. Pick just one thing, if you like, and become comfortable with it, then choose something else. It's perfectly okay to go at your own pace.

Increase your intake of fruits and vegetables. A relatively painless way to eat more vegetables is to add extra to your soups, stews and casseroles. Make it a habit to buy a new fruit or vegetable when you go grocery shopping. This is a good way to discover a new favourite! If you think you don't like a vegetable cooked, try it raw. You may be surprised by how different it tastes. Parsips, turnips and rutabagas are delicious raw, and greens make a wonderful wrap for sandwiches, tacos and burritos. If you don't care for fresh fruit, bake it into a cobbler, crisp, buckle or pandowdy and serve it with a vanilla custard sauce.

Eat more raw foods. Fresh produce is loaded with nutrients. Living foods have clean, bright flavours and they provide a great energy boost. You can replace an entire cooked meal with a raw meal or simply incorporate more raw fruits and vegetables into your diet. This can be as easy as slicing a banana onto your oatmeal, enjoying a big salad with your dinner, or drinking a green smoothie at snacktime.

Switch to whole grains. Wheat, oats and barley are comforting and familiar to most people. If you are an adventurous eater, try some kamut, farro, amaranth or teff. Many of these are also available as flour for breads and desserts. And don't forget whole grain pastas and the many varieties of rice that are available. After you become accustomed to the fuller flavours of whole grains, chances are you will find refined grains and processed baked goods bland and unappealing.

Ditch the fat. Yes, you do need some fat in your diet. That is true. However, you don't need much, and it is better to eat less than more. Ideally, fats should be eaten as nature intended, in the form of a whole food like avocado, olives or nuts. Not only will you get some fat, but also vitamins and minerals and fibre, in a balanced and healthy form. If you choose to use oil, buy a high-quality cold-pressed oil that still retains some nutrients and isn't just empty calories. Use sparingly.

Cook real food at home. Jamie Oliver has been preaching this for years and he is absolutely spot on. Take those lovely fruits, vegetables and whole grains that you've stocked up on, and get cooking. Only in your own kitchen can you control the amount of fat, sodium and sugar that goes into your food. If you are pressed for time during the week, prepare a pot of soup or stew on the weekend for quick meals later. Prep fresh vegetables so they are ready to be used at a moment's notice. You could also bake bread for sandwiches or cook a big dish of rice to be used for a side, a pudding or a quick breakfast.


Related Articles
Editor's Picks Articles
Top Ten Articles
Previous Features
Site Map





Content copyright © 2023 by Emmy Lynn. All rights reserved.
This content was written by Emmy Lynn. If you wish to use this content in any manner, you need written permission. Contact Megan Mignot for details.