Music Business – Getting Paid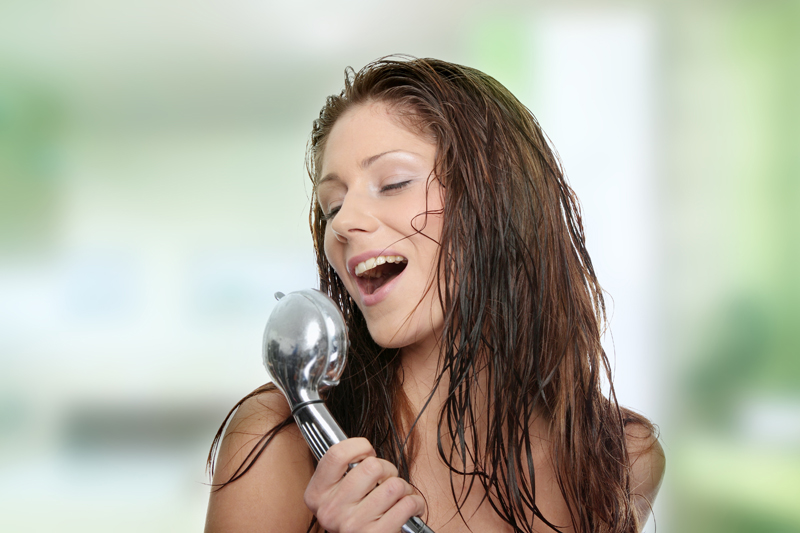 Approach the music industry as a real business and you can collect music royalties from multiple sources:
Look for as many different opportunities to promote your music as you can.

Learn about music copyright and royalties, so you can take advantage of opportunities when they arise.
Organizations that collect royalties for musicians are called PERFORMING RIGHTS SOCIETIES or PERFORMING RIGHTS ORGANIZATIONS (PRO). If you are a songwriter, a PRO will pay you when your songs are publicly performed.
Some of the things you can receive royalties for are:
Radio airplay.

TV airplay.

Concert performances.

"Elevator" music.

Movie music.
When you join a performing rights society, you usually join as a writer, but you may also join as a publisher.
TIP: If you are promoting your own music, register both as a writer AND as a publisher and you will get twice the amount of royalties.
Publisher royalties are completely separate from Writer royalties, so as a writer you get 100% of the writer's share, and the publisher gets 100% of the publisher's share. They do not come from the same pot.
If you co-write a song, you may want to split the writer's share – perhaps 50% to the lyricist and the other 50% to the composer. The percentages are entirely up to you and how you register the song with the PRO.
Of course, if a publisher is legitimately promoting your songs, they will want the publisher's share, and most likely a record label will also want the publisher's portion (but again, that never comes out of your writer's share of the song).
Every country has its own performing rights society. Here's a list of some of them. You can contact the appropriate society for information specific to your country.
Argentina: SADAIC
Australia: APRA
Austria: AKM
Belgium: SABAM
Brazil: UBC, ECAD
Bulgaria: Musicautor
Canada: SOCAN
Chile: SCD
Colombia: SAYCO
Croatia: HDS
Czech Republic: OSA
Denmark: KODA
Estonia: EAÜ
Finland: TEOSTO
France: SACEM
Germany: GEMA
Greece: AEPI
Hong Kong: CASH
Hungary: Artisjus
Iceland: STEF
India: IPRS
Ireland: IMRO
Israel: ACUM
Italy: SIAE
Japan: JASRAC
Lithuania: LATGA-A
Malaysia: MACP
Mexico: SACM
Netherlands: BUMA
New Zealand: APRA
Norway: TONO
Poland: ZAIKS
Portugal: SPA
Russia: RAO
Singapore: COMPASS
South Africa: SAMRO
Spain: SGAE
Sweden: STIM
Switzerland: SUISA
Trinidad & Tobago: COTT
Turkey: MESAM
Uruguay: AGADU
United Kingdom: PRS
USA: ASCAP , BMI , SESAC
The performing rights organization will not only collect royalties for your country, but all other countries as well. So, for example, one year I received a check for performances in the U.S. and the year after I received another check for performances of the same music in other countries.
In most cases it costs nothing to join a performing rights organization (PRO) as a writer. Sometimes there is a fee to join as a publisher.
Performing Rights Organizations do not pay on record/CD sales. Those are mechanical royalties that are paid by record labels.
Although PRO's do not pay for record sales, when you write a song and register it (for free) with your PRO, record companies can usually search a PRO's database online to find your songs. So this makes it easier for a record label to pay you a mechanical royalty if another singer wants to use your song on their album.
One important thing to remember is that PRO's do not copyright your song when you register it with them. They only log your song into their database so you can get paid when your song is performed (such as when it gets airplay). To copyright a song, you must register it with the appropriate copyright office.
If you know your song is going to get airplay, register with a PRO. It may take a while to get a check, sometimes up to a year or more, but it's always a nice surprise when it happens.
All the best,
Allan,
BellaOnline's Musician Editor
You Should Also Read:
Make Money with Music


Related Articles
Editor's Picks Articles
Top Ten Articles
Previous Features
Site Map





Content copyright © 2022 by Allan Harris. All rights reserved.
This content was written by Allan Harris. If you wish to use this content in any manner, you need written permission. Contact Sabira Woolley for details.