Must Have Items For Gigging Musicians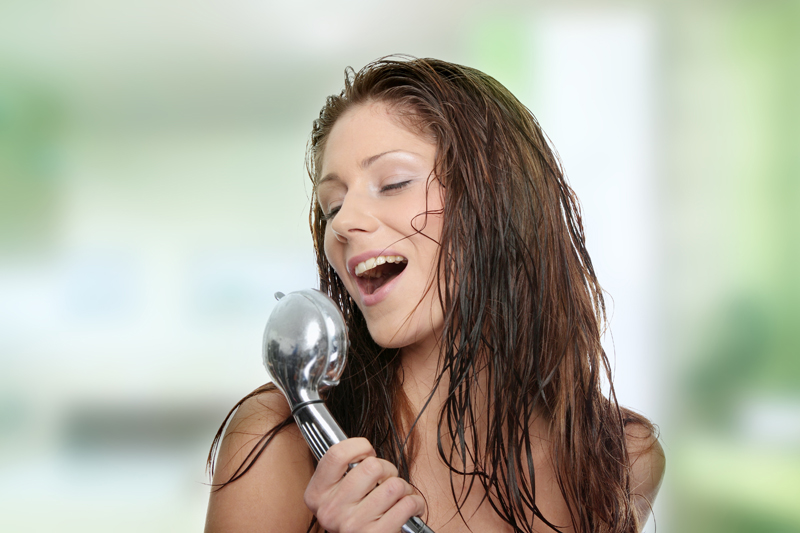 Be prepared! When you are at your gig, you want to be confident that nothing will go wrong. If, like most working musicians, you are not relying on a manager to take care of all details, here are some invaluable recommendations.
Contact info of client and musicians
– you need to be able to reach your client in case anything comes up, such as if the gate to the property is locked, or your car broke down. You need to be able to reach your musicians for the same reasons, or to find out why they haven't arrived, or tell them about a traffic snag or tricky part of the directions, etc. You should also have back-up person(s) to call in case of emergencies.
Cell phones
– To reach those clients, musicians and back-up people.
Directions, Thomas Guide, GPS
– Online directions, and GPS navigators, are wonderfully convenient. Occasionally they can have errors, though, so double-check the directions before leaving for the gig. I have had online map directions send my band around in convoluted circles that used up about 20 minutes of driving time. I've seen some wacky GPS errors, too. We get a new Thomas Guide each year, to make sure it is up to date.
Contract
– It is imperative to have proof at hand of your agreement details, such as when and how much you are supposed to get paid, how much for overtime, if you are supposed to be provided with shade, food, etc. This prevents misunderstandings between client and band.
Business cards
– When guests are interested in hiring your band, you will need them. Display and pass out your band's cards if the band got the gig. If the band was hired through a booking agent, you usually have an agreement to pass out the booking agent's card to prospective clients. Make sure the band's name is on the agent's card, so they'll know which band the client wants. As an individual musician in a band, it is wise to bring your personal musician business cards, too. Someone may inquire about music lessons, or ask if you freelance and would like to play in their band, etc. Every time we get a new musician playing with us, our musicians exchange cards. We all can help one another gain new opportunities.
Hand Dollies
– to move your gear. There are special ones made for musicians. Our musicians use the Rock-N-Roller.
Music stands, music charts, lyrics
– bring them if any of the musicians need them to be at their best. And bring some
clothespins
to hold the pages onto the stand.
Duct tape
– Fixes everything!
*
When setting up, tape down your cords to prevent clients tripping over them during the gig.
Helpful tip: when putting your cords away, first place your foot on the cord to hold it in place, and carefully pull the duct tape strips off. This will prevent tedious sticky peeling jobs.
*
In a pinch, duct tape can hold broken mic clips together or strap mics to broken stands. We have taped a mic to a bamboo limbo pole taped to a hanging plant holder for our singing percussionist.
*
Tape down guitar pedals to keep them from sliding.
*
Put tape over the input on the channel that went bad, so people don't keep forgetting and plugging into it. Put a dab of tape over a loose, jiggly input and poke a hole, to hold the inserted cord end more firmly in place.
*
We have patched rips in our clothes with duct tape at gigs. (Only your tailor will know.)
*
Many old instrument cases are held together by duct tape.
*
Duct tape now comes in an assortment of colors.
Zip-ties
- are also a wonderful invention for versatility in overcoming limitations. Keep some on hand. The black ones last the longest.
Spare gear
- Extra mics, cables, mic clips, and stands, how many times did someone forget theirs? Keeping spares in your vehicle can save the day.
*
We always bring spare speaker-cables, guitar-cords, extension-cords, adapters, and power-strips. (If you are conscientious about this, you won't need to use so much duct tape.)
*
We even bring a
spare amp
, in case the regular one dies.
*
Don't forget
spare batteries
, for guitar pedals, if you use phantom power, and also if you are using a wireless system.
Labels/Stickers
– with your contact info, on your gear and cords, to avoid mix-ups.
Twist ties or Velcro strips
- to wrap cords tidily
Multi-tool
- Get one that includes pliers, knife, scissors, screwdrivers, and wire cutters. You can strip a guitar cable real fast, tighten a drum lug or a conga lug, tighten a mic or music stand, when the screw falls out of your mic cord, you have a screwdriver to put it back, repair a light if the power cuts out due to a loose connection,
Sewing kit
– in case your clothes need repairs and you are out of duct tape.
Protective cases
– for all delicate equipment. Keep thin cords from tangling and fragile components from being knocked about. We use plastic bins, and padded game bags for some small electronics.
Tip jar
– At gigs where receiving tips is appropriate, it helps to have a very visible receptacle. You can use a pitcher, a big brandy glass, an open guitar case, a spittoon, or whatever is de rigueur for your gig and your style.
Background music
– It is often nice to provide this for your clients when the band is taking breaks. You can bring a CD or mp3 player with a good selection of music.
Camera, camcorder
– Every gig is an opportunity to get promo pics or videos, and to learn and improve by watching and hearing yourselves.
Water bottles
– always have good drinking water at hand. Help save the environment, and your health, by re-using glass, or re-filling plastic water bottles that have the recycling labels No. 1, No. 2, No. 4, or No. 5 on the bottom. Those do not contain toxic BPA.
To-go boxes and resealable bags
- in case there is extra food, and your client offers. Did you have time to eat on your breaks? You may have a gig where they are serving prolific amounts of lobster or Peking duck. Don't miss it! You may be flying down the highway from one gig to the next, with no time for a meal in between. You can also keep a cooler in your vehicle.
Food
- Many events only provide junky beverages or food drenched in HFCS, trans-fats, and GMO ingredients, so health-conscious musicians may prefer to bring their own healthy meals or snacks. I bring my own tea bags and stevia packets.
Jack-stands and trays
- for placing drinks, percussion instruments, midi, etc. on.
Attractive fabric
- to throw over jack-trays, etc.
Earplugs
– Please see
Your Ears - Supremely Designed Music Gear
. Need I say more?
Hats, clothes, shoes
– for the elements. Clients may overlook providing shade, shelter or heat for the band (sometimes they forget, even if it is stated in the contract).
If you are moving your gear and setting up your PA, it is wise to arrive in work clothes, and change into show outfits before you start. (We often skip this, and risk tears and snags. But we have duct tape.)
Portable lighting
- so you can see after sundown or in a dim room.
Merchandise
– If you have made band CDs and T-shirts, bring them to sell.
Sundries
- Sunscreen, bug repellent, aspirin, tissue, chap-stick, and don't forget your….
Toothbrush
– smile, you are on stage! (You don't want to come back from your break with festoons of corn or spinach.)
Girl stuff
– including cosmetics and hair styling accoutrements.
These are the basic items we bring to most gigs to ensure their success. There are more! (To be revealed in future articles.)
Rock n Roller Multi-Cart 8-in-1 R12 All-Terrain Equipment Transporter Cart
Garmin nüvi 765/765T 4.3-Inch Bluetooth Portable GPS Navigator with Traffic
If you would like to listen to or purchase music by Sabira Woolley, here is her
Music Shop
.
You Should Also Read:
Your Ears - Supremely Designed Music Gear
Vocalist Tips For Live Performances
Musicians - Get More Sleep


Related Articles
Editor's Picks Articles
Top Ten Articles
Previous Features
Site Map





Content copyright © 2022 by Sabira Woolley. All rights reserved.
This content was written by Sabira Woolley. If you wish to use this content in any manner, you need written permission. Contact Sabira Woolley for details.