Musicians - Get More Sleep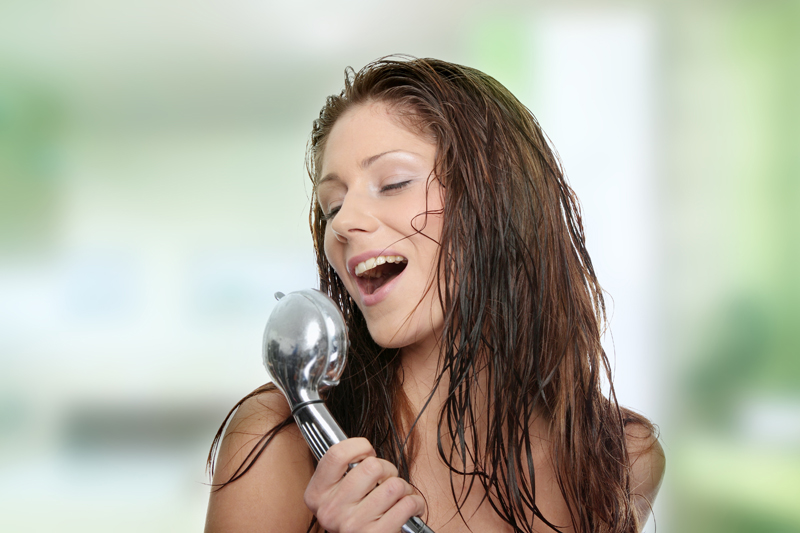 Sleep deprivation is a prevalent health problem for many professions. This is compounded for those who work at night or very irregular hours, such as obstetricians, firefighters, bakers, and musicians.
Most performing musicians don't have a regular schedule like a 9 to 5 job. Some have fairly regular schedules that end in the wee hours (playing at a bar until 1 or 2 AM), and some have non-schedules that vary widely from day to day. Some have day jobs, and then perform at night, sacrificing sleep in order to do what they love or gain some needed income.
Continually repeated sleep deprivation can lead to weight gain, gastrointestinal problems, reduced immune response, hormone imbalances, circadian rhythm sleep disorders, depression, constant fatigue, and relative inactivity which in the long term translates into lack of muscle tone and poor posture.
Health-wise, the ideal time to be deeply asleep is between 11 PM and 1 AM. And most adults need 6 to 8 hours of uninterrupted sleep to awaken fully refreshed. We evolved to go to bed shortly after the setting sun and to awaken with the dawn.
Electricity has changed all that. The use of electric lights at night alters our circadian rhythms.
Now we have "nightlife" for socializing, romance and entertainment. So most musical entertainment is hired "after hours". This can have long-range effects on the health of professional musicians.
When I played in bands that worked regularly in nightclubs, we usually got off work and packed up our gear by 2 AM. Then, we were hungry, and nothing felt better than to go to an all night restaurant. We would all hang out together, eating whatever fare you can get at those hours, talking and unwinding. We'd eventually get to bed around 4 AM, and rise around noon.
I didn't want to spend so much time in smoky dark environments. So I focused on performing for special events (casuals) and became very pro-active. For several years I attempted to work as often and as late as required. I'd also get up as early as possible, to respond to people calling or emailing our band for their private parties and special events.
After years with a nightclub performing schedule, it was difficult to change to an earlier one. And while I tried, I never had a new regular schedule to adapt to. Instead, I was adapting to the variables of whatever gigs and other demands came up.
Saying yes to as many paying gigs as possible means you may be working until 2 AM, and then getting up to play for a 12 PM picnic (arriving at 11 AM at the latest, to set up), or even an 8 AM breakfast (Hee gads! Arriving at 7 AM to set up!). You can then find yourself in demand for another gig that same evening, and the next, and the next...
It is fun to be able to say you have double or triple gigs in a day. There is security in knowing you are popular. And it's hard to turn down gigs from anyone who hires you regularly. If you say no, they have to find someone else, and you may lose them for future events.
My band, Island Fever, became exceedingly popular and worked 7 days a week every summer for a few years. This included 12 to 14 hour workdays on weekends. I have cherished memories of many of these experiences, but I also recall the accumulating exhaustion, dragging about pathetically at the end of the seasons, and gradually, a significant impact on my health.
I am now much more careful in accepting work, and a very high priority is to make sure I can maintain my well-being.
If you are a seasoned musician, you probably know what I am talking about. If you are very young, you may not realize that when you are older, you'll be the same person you are now, who wants to feel good, and look good, and have fun. With some foresight, you can keep these happy assets by developing good lifestyle habits now.
I have learned from trial and error, and productive research. I pass on my hard earned knowledge to you.
TIPS TO GET MORE REGULAR SLEEP
1. Try to get to bed as close to 10 PM as possible, and sleep a full 8 hours.
2. Sleep in a completely dark room. Use light blocking curtains if needed. No TV, and no lights on in the bedroom.
3. If you miss sleep, try to schedule time to catch up on it as soon as possible.
4. Massage, if a kind and loving person will give you one, is highly recommended. Even just rubbing your hands, or head, neck and shoulders a little can be soothing enough to unwind you and send you into dreamland.
5. Meditation – when you are in bed and ready to sleep, affirm you are safe, sheltered, and know all is well, and that you will be nurtured by your sleep, refreshed and ready for your day when you awaken. Imagine a scenario where you feel this. Settle deeply into it, and have sweet dreams.
6. Each day when you arise, get exposed to sunlight as early as possible. If you got to bed at 4 AM, and slept until noon, then when you get up, go outside and let the sun get on your face and as much skin area as is comfortable in the season and climate, for 10 to 15 minutes, to get the benefits of vitamin D and preserve your circadian rhythm.
7. Have a healthy breakfast (fresh foods and protein) and some water as early as possible.
8. Have some healthy activity as early as possible after being well rested. If you are tired, just a walk or some gentle stretching is enough. If you have energy, more lively exercise and vigorously breathing in fresh air is beneficial.
Bearing these guidelines in mind can help you to minimize the downside of a musician's schedule, and compensate for any imbalances before they impact your health.
All livelihoods have their potential beneficial and challenging aspects. Being a musician is also very good for your health in many ways. With foresight and self-knowledge, you can bring out the best in your musical calling, and avoid or minimize the drawbacks. It is well worth it!
If you would like to listen to or purchase music by Sabira Woolley, here is her
Music Shop
.
You Should Also Read:
Musicians - Get More Gigs
The Gift Of Musicianship
Vocalist Tips For Live Performances


Related Articles
Editor's Picks Articles
Top Ten Articles
Previous Features
Site Map





Content copyright © 2023 by Sabira Woolley. All rights reserved.
This content was written by Sabira Woolley. If you wish to use this content in any manner, you need written permission. Contact Sabira Woolley for details.