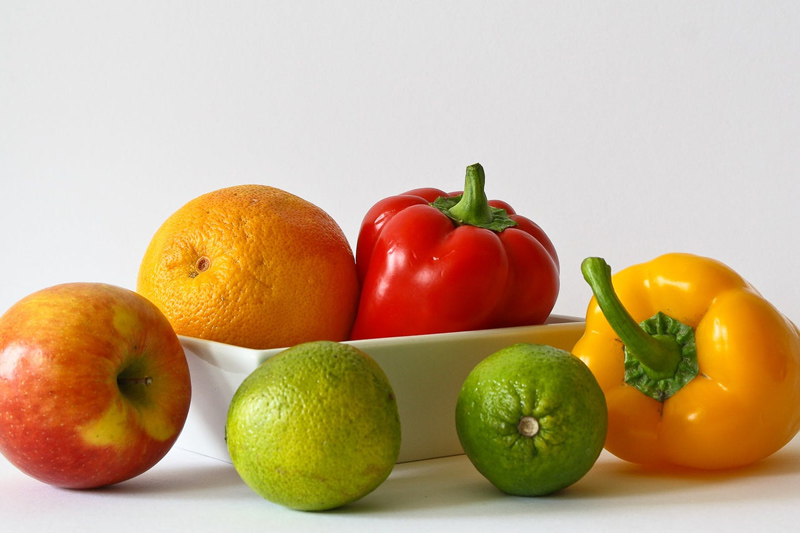 Raw Food: A Complete Guide for Every Meal of the Day by Erica Palmcrantz and Irmela Lilja is a beautiful book that takes the raw food novice gently by the hand and leads him or her into a world of easy and delicious raw meals.There are no admonitions to go 100% percent raw immediately or ever, and no rigid dogma forbidding you from ever eating cooked food again. Instead, the authors let their food speak for itself and leave the reader to decide how raw they choose to be.

The book begins with a brief introduction to the world of raw foods. What is the difference between raw and living food? How warm can you heat raw items and will they still be raw? Why should we soak raw nuts and seeds? Are frozen foods raw? There are also lists of staple foods and kitchen supplies for beginners, people working toward a raw lifestyle, and the raw food enthusiast. Beginners will be reassured to find they probably already have many of the staple ingredients in their pantry, and that all you really need to prepare a good raw meal is a sharp knife, a cutting board, and perhaps a box grater.

The recipe chapters are divided into the usual categories of breakfast, lunch, dinner, snacks, desserts, and basics. The recipes themselves are fresh and uncomplicated: fruity porridges, thick and savoury blended soups, noodles made from zucchini, carrots, summer squash, and sweet potatoes topped with homemade pesto, tapenade, and artichoke sauce, marinated vegetables and chunky vegetable salads, and fruit pies. There is a nice mix of lower fat dishes such as Sprouted Green Lentils with Apple and Papaya Carpaccio, and heavier dishes such as the nut-based Weekend Taco Special and Stuffed Peppers. Other scrumptious offerings include Banana Curry, Parsnip Couscous, Pear Cashew Cream, Almond Shake with Berries, and Gingerbread Cookies.

A particularly nice feature of Raw Food is that the authors attempt to keep the book as user-friendly as possible. Vegetable noodles can be made with a vegetable peeler. Grated vegetables for salads can be made with a box grater. In the two recipes for crackers that use a dehydrator, a suggestion is given for how to use your oven instead. A blender is recommended for making smoothies, shakes, soups, and nut milks. Familiar fruits, vegetables, and nuts are used to good effect and there are no strange ingredients or expensive super foods.

This book is a delight to read and a pleasure to eat from. It is perfect for those new to the raw lifestyle as well as more experienced raw foodists who might be looking to get back to the essence of raw, simple fresh food. This book would also be a great choice for anyone who wants to incorporate more healthy fruits and vegetables into their diet. I highly recommend it.



Related Articles
Editor's Picks Articles
Top Ten Articles
Previous Features
Site Map





Content copyright © 2019 by Emmy Lynn. All rights reserved.
This content was written by Emmy Lynn. If you wish to use this content in any manner, you need written permission. Contact Megan Mignot for details.