Roasted Vegetable Smoothie Recipe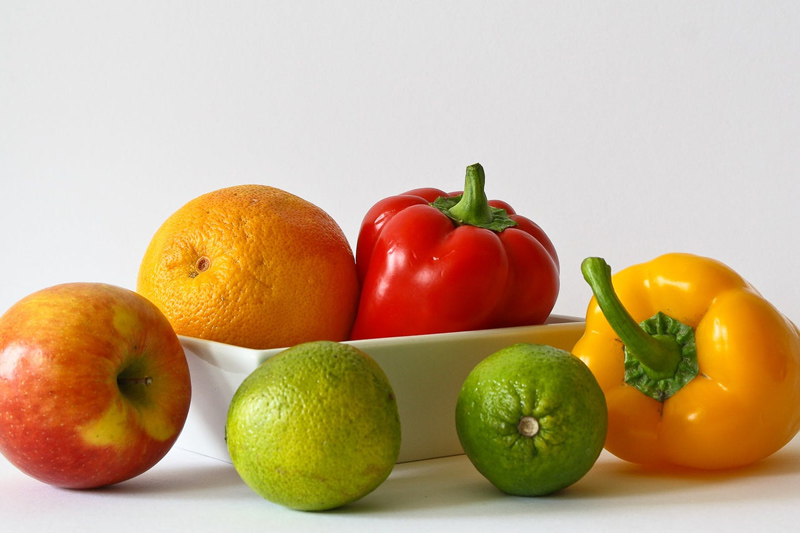 You know you should add more vegetables to your diet, but how? Salads are great, but they can get old and lots of unhealthy fats and additives can sneak into your salads if you are not careful. For most people the thought of sitting down in front of a plate of plain broccoli and carrots is not all that appealing. Cooked vegetables are great, but cooking them while you are at work can be problematic and reheated cooked vegetables often turn out soggy. This Roasted Vegetable Smoothie recipe is versatile, tastes great and will boost your vegetable intake. It tastes like a very thick and less salty version of V-8 vegetable juice.

Ingredients
1 cup zucchini, roughly chopped
1 bunch celery
3 green peppers
2 cups carrots
2 tomatoes
1/2 bunch cilantro
2 cans no-salt-added diced tomatoes (do not drain)
Juice of 1 lime
1/2 cup water

Roughly chop the zucchini, celery, peppers, carrots, and tomatoes. Put the vegetable mixture on a large cookie sheet with sides. Roast for approximately 15 minutes in a 425 degree oven. Stir the mixture and return to the oven for another 15 minutes or until the vegetables are fully cooked. Allow the roasted vegetables to cool. Once the vegetables have cooled, mix them with the canned tomatoes, lime juice, cilantro and water. Spoon some of the mixture into the blender and blend until fairly smooth and transfer to a large bowl. Continue to blend small batches until you have blended all of the vegetable mixture.

This recipe yields approximately 8 cups of smoothie. It tastes great straight from the blender as a thick drink. If you are not used to a low-sodium diet, you may want to add a dash of salt or salt substitute. If you want a thinner more juice-like consistency, you can blend smaller batches with some no-salt-added chicken or vegetable broth. It also makes a great soup. Heat up a small portion to accompany a salad or sandwich. You could also add some cooked brown rice, no-salt-added black beans or cooked chicken for a more substantial soup.

Finally, don't worry if you do not have all the ingredients as listed. Feel free to substitute any of the ingredients that you do not have. You can easily substitute summer squash for the zucchini. If you want a sweeter version, add more carrots and decrease the tomatoes. If you would like to add a little spice to your smoothie, chop a jalapeno or serrano pepper and roast it along with the other vegetables. Take this recipe as a guide and make it your own. Soon your diet will be full of vegetables and you will be feeling great!



Related Articles
Editor's Picks Articles
Top Ten Articles
Previous Features
Site Map





Content copyright © 2022 by Angela Thornton-Millard. All rights reserved.
This content was written by Angela Thornton-Millard. If you wish to use this content in any manner, you need written permission. Contact Megan Mignot for details.