Michele Wallace Capanelli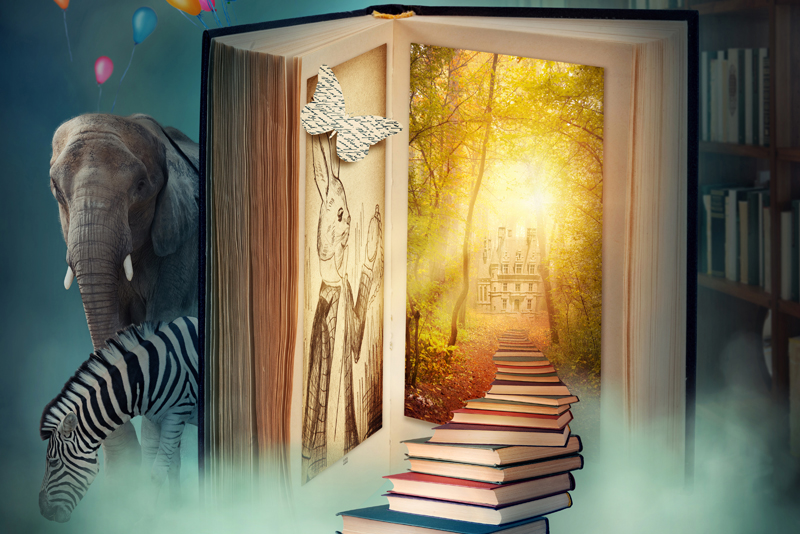 Evelyn Rainey
When did you first discover alternative fiction and how did it affect you?
Michele Wallace Capanelli
For
Keeper of the Shroud
and
Taker of the Shroud,
I was writing alternative fiction about the Shroud of Turin, the burial cloth of Jesus Christ. I feel that God wanted me to write these books because I now have greater understanding and a deeper love for my faith through researching this amazing artifact.
ER
What are your three favorite books and/or authors and why?
MWC
I have a great love of Michael Crighton, James Patterson and Amanda Quick. My favorite novel is
The Man and the Sea
by Ernest Hemmingway. I first read the
Man and the Sea as a teenager and that was when I discovered that the greatest writers turn words into unforgettable adventures.

ER What is the hardest part of writing alternative fiction? How do you cope with that?

MWC Bigfoot Monsters of the Ice is my young adult fiction novel. Some fans believe Bigfoot is a real creature and not fiction at all. Bigfoot fans have their own ideas of how Bigfoot looks, sounds and how he'd react in certain situations. Even if your subject is fictional, you can make your story more believable through research.


ER What are you working on now?

MWC I have several novels that I am writing and also branching out into the children's book market. It's a new series promoting music to children with Wee Creek Press. My next full length novel is a mystery called The Janet Network about a woman who escapes her abusive boyfriend.

ER Every alternative fiction writer specializes in something – universes, creatures, languages, technology, magic, etc. What are your specialties?

MWC I love having strong female characters in my stories. Older characters are also cherished and given major roles in my books. I want the youth who read my books to walk away with more respect for strong women and our great older generation.

ER What are some of the values you want your fans to take away from your novel?
MWC Each of my novels has a positive message. For Bigfoot Monster of the Ice, one of the main characters is a struggling alcoholic who thinks his wife and son no longer love him. I believe God allows U-turns so my character Adam is transformed by family love and then turns his life around.


ER Do you have a motto?

MWC Never give up and don't sweat the small stuff. Once I lost my spouse after 14 years of marriage, I realized everything else is small stuff.

ER What advice and/or warnings do you have for burgeoning writers?

MWC Editing is as important as having unique characters and a great storyline. You want your novel or story to be near perfectly edited before sending it to any publisher.

ER "You can't tell a book by its cover"; however, you must SELL a book by its cover. Tell us about your book covers and how they came about.

MWC Whiskey Creek Press assigned me graphic artist Gemini Judson. She created most of my covers even the scary Bigfoot creature on the front cover of Bigfoot Monster of the Ice by my description of what I believe a Bigfoot looks like. I am very proud of this cover. There is a sensitivity in Bigfoot's eyes. I didn't want the creature to look just frightening but show that there was more depth below his scary hairy surface.

ER Do you follow specific blogs, tweets, or other column-type formats? Which ones and why?

MWC I have a great love for Young & the Restless. I have my own Y&R fan-club group on Facebook and get tweets from the actors on the show who send me pictures and updates.

ER How do you feel about movie conversions of books and novelizations of movies?

MWC I absolutely love them! Oscar winner Captain Phillips is my favorite this year with Tom Hanks. One of my goals is to have my novels transformed into television shows or movies. Keeper of the Shroud, I believe, would even make a great musical which could be performed at Easter time.

ER If one of your books becomes a movie, who would you want cast into which roles?

MWC I do have my favorite actors! Actually, I've performed in many plays and musicals throughout Brevard County. I'd love to see my local acting friends get roles alongside Hollywood's top talent. It's about time the world saw the kind of stars Brevard County can provide. I'd also love to have some of my local Brevard orchestras, musicians and singers do the soundtrack.

ER What was the oddest experience you've had selling your books?

MWC Most of the time when I tell someone new that I have had nine stories that have been on the New York Times Best-sellers list and two stories that have made #1, they look at me in shock or just plain don't believe me. I've had to show one fan my driver's license just to prove I am the author.

ER Do you belong to a writers group or any other support/hobby group? What, how long and why?

MWC I am currently a full time student at Eastern Florida State College. After my husband suddenly passed away in 2012, I decided to return to college to get my AA at the age of 42. I then auditioned for Dr. Robert Lamb of the EFSC Music Department and earned a full music scholarship.

You Should Also Read:
Allan Yoskowitz
Discuss 9 Incarnate
Jamie Brindle


Related Articles
Editor's Picks Articles
Top Ten Articles
Previous Features
Site Map





Content copyright © 2023 by Evelyn Rainey. All rights reserved.
This content was written by Evelyn Rainey. If you wish to use this content in any manner, you need written permission. Contact Evelyn Rainey for details.