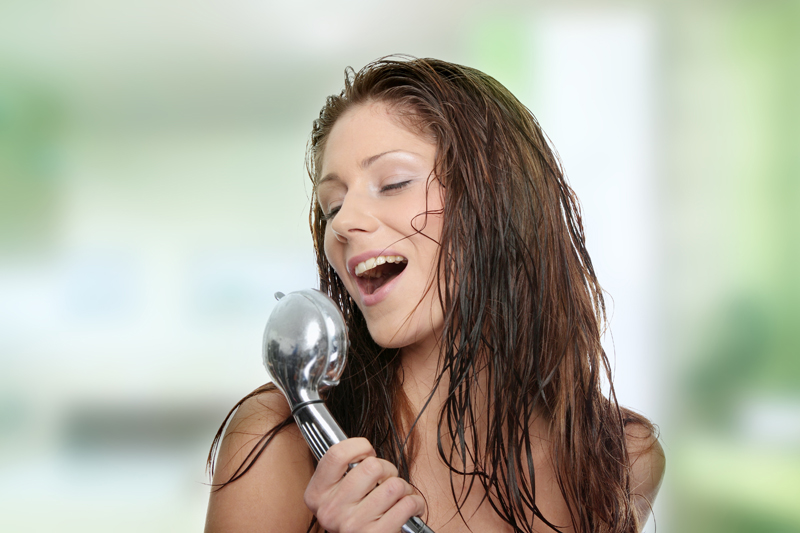 New Year's Eve is one of the biggest party nights in the US. It is probably THE biggest night for hiring live musicians, as well as DJs.
How To Get Booked for New Year's Eve
Contact the venues (hotels, country clubs, restaurants, nightclubs, etc.), and entertainment agencies beforehand with your availability. Ideally, agencies would have received your promo several months prior. But they may be frantically looking for bands to fill last minute slots, and very happy to have you on short notice.
Payment
Because of the increased demand for bands, it is customary to charge significantly more than your regular hourly rates. Most bands charge double, or even triple rates. (This goes for other popular holidays as well, especially if you are suited for the theme, i.e. if you have a Mariachi band, your biggest day is Cinco De Mayo.) If bands are in demand, they have negotiating power in their favor.
If your band is pretty new and has not developed a following, you might have to take the price down, but it is a date that the likelihood of getting a gig is greatly increased. So bands just starting out can get paid decently while getting their foot in the door.
Preparation
New Year's Eve gigs can sometimes be extra long. The venue (or private party) may want to start with about 3 hours of soft cocktail and/or dinner music, and then have the band play 4 hours of dance music. At most New Year's Eve gigs, you want to infuse your audience with contagious high energy and party all night. It is smart to make sure all band-members are well rested and well nourished before the gig. Take a nap if you can.
Arrange to have healthy meals provided at the gig on a break (and not removed, so you can come back to them next break). If that is not possible, bring your own healthy food. And have water and/or healthy beverages provided free for the band, or bring your own. Stay well hydrated. All this can make a big difference in how you feel and perform.
Make sure your venue arranges parking for the band. New Year's Eve events can be very crowded.
Drinking
Our band performs for private parties (casuals) much more often than we play in nightclubs. We usually don't drink alcohol during our gigs. We imbibe water, tea, or coffee. Avoiding alcohol keeps our music from degenerating as the hours pass by. Some band-members like to drink after the gig is over. If you are playing at a bar, and don't want to be intoxicated, but guests want to buy the band drinks, you can quietly arrange with the bartender to give you only non-alcoholic ones.
If your band likes to drink during gigs, be mindful that New Year's Eve is a night when audiences can be extra-inebriated, boisterous and clumsy. It becomes more important for the band to be sharp and retain control over the situation. So it might behoove you to drink less than usual for most of the night.
It is also helpful if there is good security at your venue, in case guests are rowdy and destructive.
What to play
This depends, of course, on what kind of music you specialize in.
For general wild and happy New Year's Eve parties in the US, a variety of highly danceable hits work well.
Examples –
Limbo Rock – Chubby Checker
Celebrate – Kool & The Gang
YMCA – The Village People
Willie and the Hand Jive - Johnny Otis
Love Shack - The B-52s
Beer Barrel Polka - Frankie Yankovic
Get This Party Started - Pink
References to time are apt, such as "The Time Warp" from the Rocky Horror Picture Show.
Audience participation is to be encouraged. You can have dance contests, call and response, sing-alongs, line dances, etc. Don't forget to do a few tummy rubbers, slow ballads for close dancing, so people can be romantic.
Countdown to the New Year
Keep your watch on hand or arrange for a cue for when to start the countdown. Announce to the audience a few times that the countdown is approaching, "10 minutes!" "5 minutes!" "1 minute!" etc. And then…
Countdown all together for the last 10 seconds – "10, 9, 8, 7, 6, 5, 4, 3, 2, 1! Whooh-hooh!" And the crowd goes wild…
You
must
break into "Auld Lang Syne" at midnight, while everyone sings along. You can follow it with a fun, high-energy dance tune. After that, things pretty much wind down, and people stagger off to go home.
Breaks
Bands usually take a 15 to 20 minute break every hour (mostly spent hitting the restrooms, trouble-shooting quirky gear, tuning guitars, handing out requested cards, eating, calling babysitters, etc.). Make sure you schedule breaks so you are all present and ready for the countdown, and the audience is, too. Timing is important for this event.
Video/Photos
This can be a good event to shoot for possible use in future promo (and to watch and learn from for future improvement). There are good odds you'll have a dancing, interactive, fun loving audience. Significant others who are not band-members can help, and be present to share the stroke of midnight with you.
After the gig
Avoid the drunk drivers. The drive home can be a challenge if you are performing in a densely populated area, and far from home. If you can, wait until the traffic has died down before heading out.
It can really help to have lodging for the night, at or very near your performance venue.
And of course, if band-members are drinking, make arrangements for one or more of you to be designated driver(s). Be safe, and stay legal. Police are likely to be checking alcohol levels and busting drunk drivers with enthusiasm.
Wishing you a very happy New Year gig!
If you would like to listen to or purchase music by Sabira Woolley, here is her
Music Shop
.
You Should Also Read:
Cuing Your Band
Live Music And Audience Participation
Musicians And The Law


Related Articles
Editor's Picks Articles
Top Ten Articles
Previous Features
Site Map





Content copyright © 2022 by Sabira Woolley. All rights reserved.
This content was written by Sabira Woolley. If you wish to use this content in any manner, you need written permission. Contact Sabira Woolley for details.