Musicians And The Law - Book Review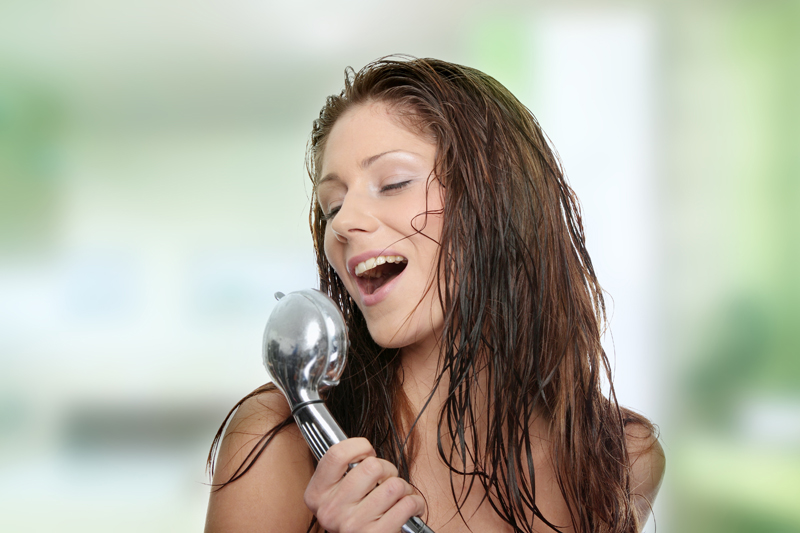 This is about US laws. Some of these concerns may apply in some other countries as well. Also, some US laws vary from state to state, and in different cities and communities.
I recently read a book called
Arrest-Proof Yourself
, by Dale C. Carson and Wes Denham. I was astonished to learn how easy it can be for a person to get into serious legal trouble and get an arrest record, due primarily to ignorance regarding current laws and technology.
Dale C. Carson was a Miami policeman, then an FBI agent, and is now a criminal defense attorney. Wes Denham is a criminal defense investigator and translator (español) for a law firm, and provides advice for families of criminal defendants.
This book is written for what the authors call the "clueless horde", i.e. most people, those of us who are not well informed on the current intricacies of the legal system.
With rather blunt, often humorous and sometimes crude wording, the authors explain the rationales behind police actions, and how to stay out of trouble, how to prevent police from selecting you as arrest-worthy.
They warn that the reality is NOT what you see on TV and in the movies.
Some pros and cons of new law enforcement procedures and technology
The book describes how an arrest goes on record nationwide via computers, even if you are not found guilty of the crime you were arrested for. And how once it is on record electronically, it is there forever, even if you have it sealed or expunged. This reduces employment opportunities, because of the number of companies that will automatically reject someone for having an arrest record. And since police now have instant access to detailed databases, an arrest record = more likelihood of getting pulled over by police, more questioning, and more searches.
It gives examples of how people could be innocent and still have their prospects badly set back by an arrest, as well as examples of how minor transgressions can set a domino effect in motion, leading to arrests, fines, criminal records, court expenses, prison, poverty and bodily harm.
Police
The book explains that police are now more highly trained, more honest, and have more technological advantages than ever before, and enjoy their work. It also shows how and why police work has evolved into zero tolerance for any infractions. It claims that police are strongly pressured to arrest as many people as they can for committing them, in order to advance their careers.
It proposes that while effective policing is necessary and has greatly improved crime prevention, the zero tolerance approach has played a part in developing a huge bureaucracy that relies on arresting thousands of people for petty offenses, mostly victimless crimes, to perpetuate itself.
Why, you may ask, am I reviewing this book on a site for musicians?
It is not my usual sort of topic. But here are some reasons I think this will particularly benefit a lot of music professionals.
Party scenes and nocturnalia
There are subsets of musicians who work in locations and with schedules that cause them to be at higher risk of being in the wrong place at the wrong time, as far as law enforcement is concerned.
Police know that late at night, a higher percentage of the population that is out and about are likely to be law breakers.
Musicians working at bars, nightclubs, hotel parties, etc. are also visible in the wee hours, taking breaks between sets, unwinding after their performances, and driving home with their gear. I want to share information that can protect them, and help them avoid any problems.
Living on the edge
Musicians are usually self-employed, and may sometimes be low on funds between gigs. Falling behind with car registration, smog, proof of insurance, license renewal, parking ticket, tail light out, etc., can put them at risk of tickets, arrests and fines.
Musician myths
Myths have been perpetuated in the media about musician habits, giving the impression that abuse of illegal drugs and alcohol is common. I have worked with many, many musicians, and have NOT found this to be the case for most of them. While those myths may be true for some to varying degrees, most professional musicians I know are very astute about taking care of themselves, being responsible, and keeping their careers/livelihoods safely on track.
Some touring bands bring along their own chefs to make sure they have healthy fresh organic cuisine. Some have professional fitness trainers, and conscientious managers who help to keep their tours trouble free, etc.
Many musicians in all musical genres have families and very healthy relationships with their spouses/life partners and children.
Some of the very useful (and some not commonly known) info in this book –
Generally, when having any interaction with police, you should be polite, keep your hands at your sides, make no sudden moves, give no cause for alarm, and not divulge any information that is not necessary.
There are forms inside the book (to be filled out) that can be handed to a police person to greatly reduce the risk of questioning escalating into an arrest or altercation.
If you commit a minor crime that is not considered a flight risk and get caught, you can ask the officer if you can have a notice to appear, aka a penal citation, instead of being arrested. If granted, according to the book, you can go to court, get sentenced and make whatever restitution is required, without an arrest record.
Illegal drugs
The book states that drugs found on a person or in a vehicle is the biggest reason for arrests in the US. Sometimes, someone else left them there, not the vehicle's owner. Even legally obtained prescription drugs can lead to arrest if found during a search and you do not have the prescription at hand.
Pot smokers
According to the authors, marijuana arrests keep law enforcement and the court system employed and prospering, and this may be a reason many want to keep pot illegal.
On the other hand, in the few years since this book was written, there's been a push to reduce the huge numbers of pot smokers using up court time and costing states money. Some laws have changed. Some cities and states have semi-decriminalized the possession of one ounce or less of marijuana, and reduced it from a misdemeanor to an infraction. In those jurisdictions, it is treated like a traffic ticket, and the person caught with marijuana is required to pay a fine. They may also be required to do community service, take a course on drug education, or receive counseling.
In some states and some jurisdictions, marijuana is recognized as having significant medical benefits for a number of ailments, and a person can become licensed to purchase and use pot legally.
Don't drive while intoxicated, right?
Studies have shown that smoking pot has a detrimental effect on judgment and reflexes, similar to what drinking alcohol does. Even if it is legal for you to use it, it is NOT legal (or safe) to drive under the influence.
Speaking of alcohol…
If you perform at clubs/bars, do you drink? Do guests buy you drinks? Does your band have a designated driver?
Open alcohol containers in a vehicle are another common error that can lead to arrests and fines. Public drunkenness is illegal. Open alcohol containers in public are illegal in many areas.
Recommendation
This book provides many more effective details for protecting yourself than I can mention in this article. I recommend it for everybody, not just for musicians. I also think the information is useful for children and teens. However, the book has some strong crude language, and many might not consider portions of it to be politically correct. I recommend for parents to read it, and decide if they would like their kids exposed to it. You can put the important information into your own words for children.
Activism
Laws are intended to make our lives work better. If you think any laws in your community need to be improved on, speak up. Do your part for positive change.
I borrowed a copy of this book from my friend, Ron Nathan.
It is available here as a Paperback or Kindle Edition:
Arrest-Proof Yourself: An Ex-Cop Reveals How Easy It Is for Anyone to Get Arrested, How Even a Single Arrest Could Ruin Your Life, and What to Do If the Police Get in Your Face
If you would like to listen to or purchase music by Sabira Woolley, here is her
Music Shop
.
You Should Also Read:
Safety And Liability Insurance
Sharing Musicianship With Your Children
Musicians - Get More Sleep


Related Articles
Editor's Picks Articles
Top Ten Articles
Previous Features
Site Map





Content copyright © 2022 by Sabira Woolley. All rights reserved.
This content was written by Sabira Woolley. If you wish to use this content in any manner, you need written permission. Contact Sabira Woolley for details.