Kyphosis in Neuromuscular Disease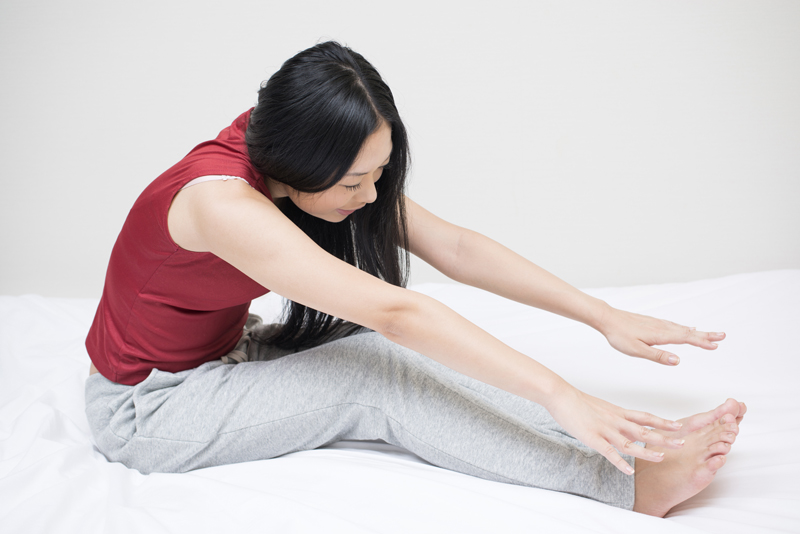 Kyphosis is a type of abnormal spinal curvature that causes the upper portion of the spine to curve excessively, causing a bowing or rounding. This leads to a posture that appears to be slouching or 'hunchbacked.'

Kyphosis is caused by muscle weakness. Scoliosis (a side to side curvature of the spine) and kyphosis often occur in the same individual. For those with neuromuscular disease, kyphosis can occur due to the weakening of the muscles that support the spine but is less common than scoliosis. Curvature in the spine in individuals with neuromuscular disease usually affects the whole spine, rather than only part of the spine as it does for individuals with other causes of spinal curvature.

Kyphosis can occur in many of the neuromuscular diseases, but is particularly common for individuals with Duchenne muscular dystrophy (DMD) and spinal muscular atrophy (SMA). Other neuromuscular diseases in which spinal curvature occurs include other forms of muscular dystrophy, the metaboloic and mitochondrial muscle disease, Friedriech's ataxia, myotubular myopathy, and Charcot Marie Tooth.

During childhood and adolescence, kyphosis may develop rapidly. In DMD, onset of kyphosis is usually at around 10 years of age. Kyphosis and scoliosis affect about 15 percent of those with Charcot Marie Tooth. Spinal curvature in CMT may remain mild but sometimes becomes severe enough to require surgery. In some cases, such as those with SMA, bracing may be used to provide support and delay the need for surgery, but does not appear to prevent spinal curvature from progressing.

As a child grows, the degree of curvature of the spine should be monitored during visits to the physician. This can be done with a physical examination and/or by X-ray. Measurements of spinal curvature are taken using a measure called the Cobb angle. A larger angle signifies a more significant curvature.

Spinal fusion surgery may be considered to straighten the spine. Spinal fusion surgery involves placement of metal rods along the spine and fusion of the vertebrae. After surgery, an individual will be able to sit upright. Some types of spinal fusion prohibit further growth of the spine. A relatively new procedure uses 'growing rods' allows the spine to continue to grow during childhood and adolescence, but may require additional surgery for full spinal fusion later.

Spinal surgery does carry risks, such as infection, and causes a period of pain and potential loss of function. After surgery, an individual may less mobile for a time, may have increased need for respiratory support, and will be likely to require rehabilitation. After the recovery period, surgery can improve wheelchair seating, prevent pain, and improve respiration and the use of respiratory aids. Equipment modifications, such as seating changes in a wheelchair, will likely be required after surgery.

Resources:

MDA.org, (n.d.). Charcot Marie Tooth Disease: Signs and Symptoms. Retrieved from https://mda.org/disease/charcot-marie-tooth/signs-and-symptoms on 3/20/15.

MDA.org, (n.d.). Spinal Muscular Atrohpy: Medical Management. Retrieved from https://mda.org/disease/spinal-muscular-atrophy/medical-management on 3/20/15.

Medicinet, (2014). Kyphosis. Retrieved from https://www.medicinenet.com/kyphosis/article.htm on 3/20/15.

MedlinePlus, (2012). Kyphosis. Retrieved from https://www.nlm.nih.gov/medlineplus/ency/article/001240.htm on 3/20/15.

Wahl, M., (2013). In Focus: Straightening the Growing Spine. Quest, 20:1. Retrieved from https://quest.mda.org/article/in-focus-straightening-growing-spine on 3/20/15.



You Should Also Read:
Learn more about scoliosis.
What is a rare disease?
Read about the International Clinical Trials Registry.


Related Articles
Editor's Picks Articles
Top Ten Articles
Previous Features
Site Map





Content copyright © 2023 by Jori Reijonen, Ph.D.. All rights reserved.
This content was written by Jori Reijonen, Ph.D.. If you wish to use this content in any manner, you need written permission. Contact Jori Reijonen, Ph.D. for details.