Connecting With Our Source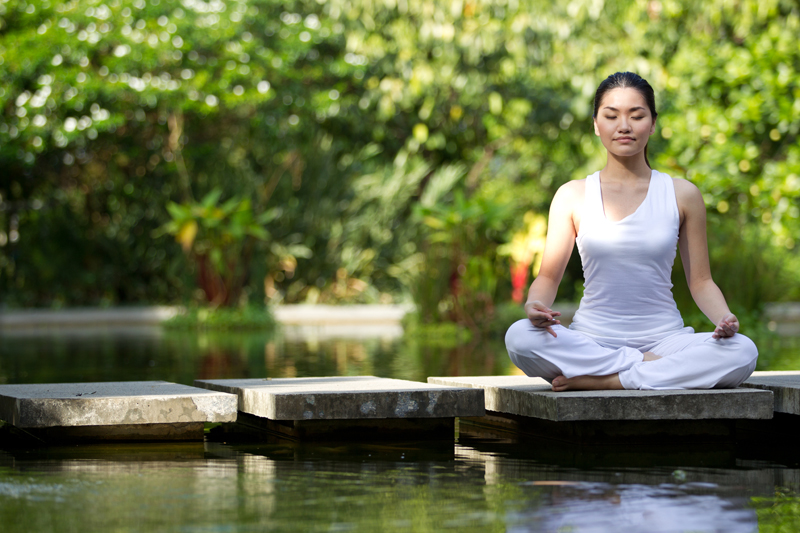 To create an enjoyable dinner we decide what will taste good, buy supplies, prepare and eat. In order for the dinner to be ready, we use our creative mind to visualize the finished product. Then, using our logical mind we plan how to get the vision into solid form. And final we physically eat our created vision.
On the universal scale we are seeing a vision that has been brought into physical for a large sumptuous dinner of stellar objects, plants, animals, ourselves. All aspects interrelating through exchanges of energy to complement and sustain their physical existence. All parts harmoniously compounded one up the other in shapes and roles, parts of the whole, and as individuals, completeness in each of the parts.
We are curious about the nature of the Universal Creator that has brought into the physical realm harmonious, rhythmical, cyclical, growing, diversifies, and intelligent forms of existence. Meditation helps us see into the depth that is beyond thinking mind.
As noted above in the experience of dining, we first had a vision, then took the necessary steps to be able to physically eat. Following this logic, we see that our precisely planned and harmoniously functioning physical universe came about from a well thought out and implemented plan.
The Creator used methods we have yet to wholly understand, as our minds are part of what was created. But, we can come to experience our existence as an essential interlocking part of the harmony of the large universal home by living the way that easily functions within the natural rhythms and cycles of everyday life. We do this by caring, sharing, loving all forms of creation.
The more consciously in tune we become with the basic principles of creation, which comes down to living our part harmoniously, the closer we come to experiencing our Creator.
An analogy: The vision of our dinner while still in our mind is closer and more a part of us, than the physical manifestation of the food sitting on a plate.
When we act in harmony within the creation we are closely aligning to the visionary mind of our Creator. And, as vision is as a root and closer to the Self than the ensuing physical manifestation, we are our very closest to experiencing our Creator when we live harmoniously.
Experience Creator - Sustainer
By meditating deeply
Sinking into harmony.
Meditation Lessons for Teens and Adults
More than 70 offerings, from guided meditation techniques to on-the-go stress relief and relationship meditations interspersed with verse, and a section of special occasion prayers. 114 pages. Ebook options and paperback.
Meditation for All Kids
Sitting, walking, dance and group circle meditations, along with positive affirmations, verses and benefits of meditation for kids of all ages and abilities in a 100 page book with illustrations. Ebook options and paperback.
NOTE: Sign up below or in the right-hand column for our meditation site newsletter. It only requires your email address and is never given out or sold to anyone. If at any time you wish to stop receiving it, each newsletter contains a link to unsubscribe. Make meditation part of your daily routine.
Article by Susan Helene Kramer


Related Articles
Editor's Picks Articles
Top Ten Articles
Previous Features
Site Map





Content copyright © 2022 by Susan Helene Kramer. All rights reserved.
This content was written by Susan Helene Kramer. If you wish to use this content in any manner, you need written permission. Contact Cat Hamilton for details.