Baked Sweet Potatoes Nutrition and Calories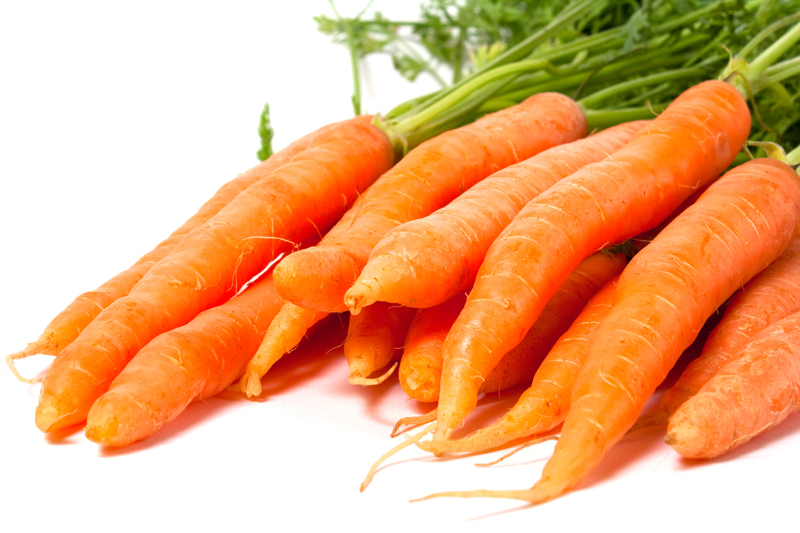 We've all seen (and probably tasted!) traditional dishes like sweet potato pie or piles of mashed sweet potatoes with maple syrup and marshmallows, but you'd be missing a real treat if you never try eating sweet potatoes all on their own without all the sugar and extra fat.
Sweet Potatoes Nutrition
Sweet potatoes are an excellent source of Vitamin A, Vitamin C and manganese. Both Vitamins A and C are excellent
antioxidants
, which can help promote younger looking skin, better disease prevention and a clearer, more focused mind. Sweet potatoes are also strong choices for a
low glycemic diet
. And, if eaten with the skin on, you can add a healthy dose of carotenoids.
Baked sweet potatoes are known to be one of the most nutrient packed complex carbohydrate vegetables available. People looking to cut down on fried foods could see a dramatic change by substituting a baked or steamed sweet potato for their usual french fried potatoes. Sweet potatoes have nearly double the dietary fiber and vitamin content of a "regular" potato.
Sweet Potato Calories
1 oz or 28 grams of sweet potato has about 25 calories. But be careful, it's the toppings, the butter or the extras that really add the calories when serving sweet potatoes.
Buying Sweet Potatoes
You'll find sweet potatoes beside the "regular" potatoes at your supermarket. They should be firm, free from bruising and have no smell. Look for varieties like Goldrush, Georgia Red, Centennial, New Jersey, Puerto Rico and Velvet.
Sweet potatoes have a reddish, violet or pink skin and can be used in any recipe calling for potatoes.
Cooking Sweet Potatoes
Steaming or lightly boiling is the best way to preserve the nutrients in this fabulous root, but don't shy away from more complex recipes because of this. Sweet potatoes are an excellent source of fiber and a great alternative to potatoes in any form.
Baked Sweet Potato
- Wash your sweet potatoes and prick in several places with a fork – bake in a 450 degree oven for 50-60 minutes. Serve plain if you're counting calories or you can add any potato toppings you like!
Boiled Sweet Potato
- Cut into cubes, slices or chunks and boil until tender, drain and serve. When the sweet potatoes "mash" with the pressure of your fork, they're done.
Sweet Potato Fries
- Cut unpeeled, washed sweet potatoes into strips, lightly coat with olive oil, a touch of sea salt and pepper and bake for 15 minutes at 450 degrees. Flip them once and let them brown as much as you like – it's a matter of taste.
Steamed Sweet Potatoes
- Simply cut your washed, peeled sweet potatoes into ½ inch sections, steam for 7-8 minutes.
The benefits of the sweet potato can't be over-emphasized. With many of us struggling to maintain a healthy diet, this nutrient rich carbohydrate can keep us full and slim at the same time.
You may also want to check out my free
Natural Health Newsletter
.
Click here for the
Site Map
.
Articles you might also enjoy:
Fresh Fruit Salad Recipes
High Fiber Fruits and Vegetables High in Fiber
Are Dark Chocolate Health Benefits Real?
Cancer Fighting Foods for an Anti-Cancer Diet


To subscribe to the Natural Health Newsletter, just enter your email address in the subscribe box at the bottom of this page.

© Copyright by Moss Greene. All Rights Reserved.


Note: The information contained on this website is not intended to be prescriptive. Any attempt to diagnose or treat an illness should come under the direction of a physician who is familiar with nutritional therapy.


Related Articles
Editor's Picks Articles
Top Ten Articles
Previous Features
Site Map





Content copyright © 2019 by Moss Greene. All rights reserved.
This content was written by Moss Greene. If you wish to use this content in any manner, you need written permission. Contact Moss Greene for details.