Meditation and the Family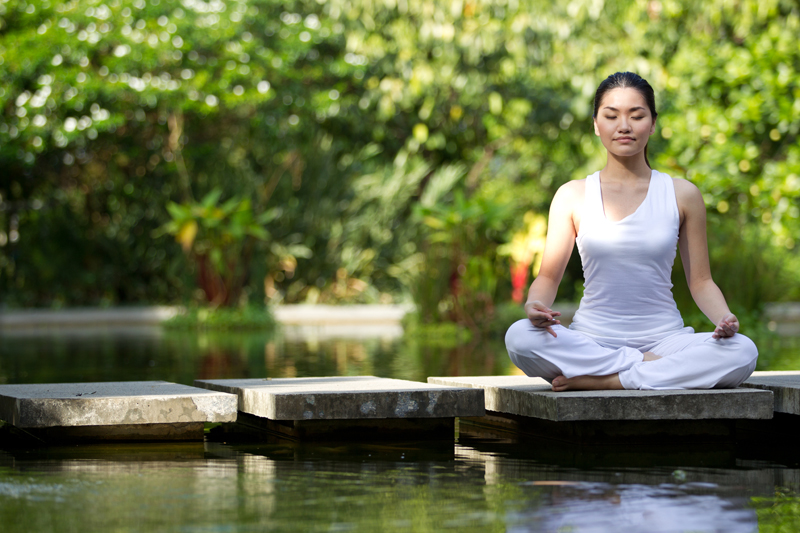 Mother first holds her infant aligned heart to heart. Father and siblings align heart to heart. Heart to heart contact is an essential part in human development. A baby cuddled in the heart to heart position regains the feelings of security and protection lost when suddenly free of the womb. With repeated hugs and cuddling, baby, mother, all of baby's family develops a mutual relationship of ever increasing love.
The human infant needs loving care and devotion from an adult to be protected from dangers and have his needs met. On the larger scale of human development and evolution, the devotion developed in nurturing our family expands gradually to include others in our loving care. We grow from self-centeredness, feeling a limited amount of love, to the experience of expanded never ending loving energy reaching out to all.
While growing up we observe what is entailed in being a father, mother, brother, sister. If each of these basic roles were not in our own family, we saw them in families around us. As adults, many of us extend into the parenting role with our own children or with the children of relatives and friends.
The family we grew up in is our nesting family. After we fly from the nest as young adults, we begin to relate in ways that form additional family groups. If we marry, we then gain an ever larger family of in-laws.
While we are single adults we form a circle of friends for mutual support and nurturing. Whatever role we are in at the moment, we have work and community groups with which to interact, and acquaintances sharing common interests. As citizens we have national and international ties. In varying degrees of involvement and commitment we function as parts of the whole world family.
Meditation practice
Meditation practice is our key to becoming the best player we can be in whatever our family role at the moment. Besides becoming our best self, we uplift others in the family and community by our good example of living rightly and justly. Make meditation part of your daily routine. Inspire others in your family to follow your example. Let's make this world the best it can be.
Meditation Lessons for Teens and Adults
More than 70 offerings, from guided meditation techniques to on-the-go stress relief and relationship meditations interspersed with verse, and a section of special occasion prayers. 114 pages. Ebook options and paperback.
Meditation for All Kids
Sitting, walking, dance and group circle meditations, along with positive affirmations, verses and benefits of meditation for kids of all ages and abilities in a 100 page book with illustrations. Ebook options and paperback.
NOTE: Sign up below or in the right-hand column for our meditation site newsletter. It only requires your email address and is never given out or sold to anyone. If at any time you wish to stop receiving it, each newsletter contains a link to unsubscribe. Make meditation part of your daily routine.
Article by Susan Helene Kramer


Related Articles
Editor's Picks Articles
Top Ten Articles
Previous Features
Site Map





Content copyright © 2021 by Susan Helene Kramer. All rights reserved.
This content was written by Susan Helene Kramer. If you wish to use this content in any manner, you need written permission. Contact Cat Hamilton for details.