Five Best Ways to Fight Fatigue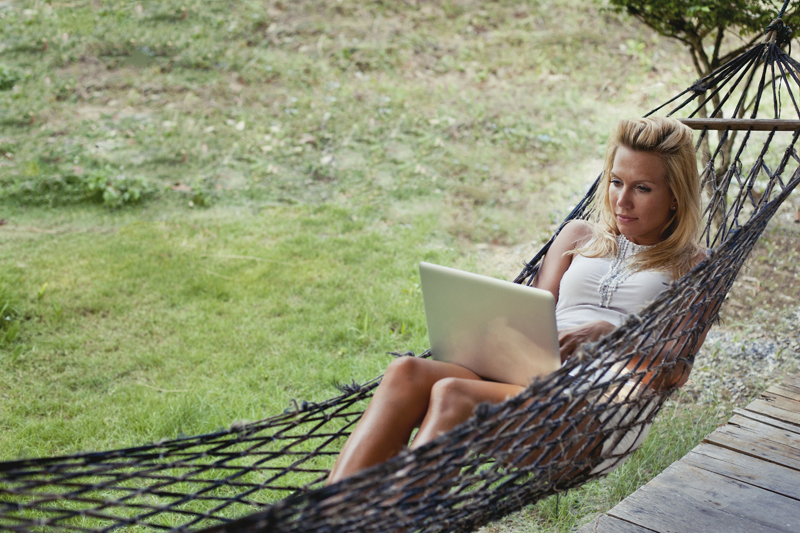 Has your "get up and go" gotten up and gone - without leaving a forwarding address?
Well, don't feel all alone. Everyone feels bushed at one time or another, but some feel it a lot more often than others. The causes of
fatigue in women
are many, but the good news is weariness is not something permanent that you just must bear. You can feel energized once again.
Here are the five best proven ways to combat fatigue.
Eat right/light.
Your body is designed to work like a high-performance sports car. You don't want to run it on cheap gas. Eat healthy to keep your energy level as high as possible, no matter what's going on in your life at any moment.
Avoid heavy foods – cream sauces, rich cheese, peanut butter and anything cooked in butter. Also eliminate all refined carbohydrates, such as white bread, white rice, white pasta and cookies, cakes, candies and anything loaded with extra fats and sugars. These foods put far too much stress on your digestive system and blood sugar levels, creating fatigue and poor health.
Focus instead on eating whole grains, lean protein and fresh fruit and vegetables. You will feel lighter and more energized.
Drink plenty of water
Make
water
your number one drink of choice. Carry a bottle with you wherever you go and sip from it all day long. Staying fully hydrated has been shown to be a wonderful way to fight fatigue and keep oneself focused.
Know that colas, coffee and alcohol are not anywhere as effective thirst quenchers as pure, clean water. They only create more problems than they solve.
Most experts believe you should drink about half your body weight in ounces of water daily. For example, a 150-pound person should drink about 75 ounces of water a day.
Exercise every day.
Never use being too tired as an excuse not to exercise. Just five to ten minutes of walking, stretching or dancing in the kitchen (anything that gets your body moving) will boost sagging energy levels.
Set a goal to get at least thirty minutes a day of moderate to vigorous physical activity. Taking a daily walk around the block, going for a swim at the gym or pumping iron is great, but weeding the garden or sweeping the floor also counts. The point is to get up off of your bottom and into action doing something that's going to get your heart pumping at a higher rate than normal.
Remember exercise should be enjoyable and energizing, not exhaustive, so don't push yourself at first. Take your time to build up your strength and endurance.
Get enough sleep.
Not everyone needs to get eight hours of sleep a night, but it's a good goal to aim for. Getting a
good night's sleep
will help you wake up refreshed and ready to take on the day.
It's also a good idea to set an intention the night before to wake up each day with a smile on your face and a cheerful, positive attitude. It will set the tone for the rest of your day. Grumpiness is not who you are. It's a choice that you're making and it only wears you out, so choose to be happy and glad to be alive.
Break the coffee habit.
It's also possible to start your day without a cup of "joe." Millions of people do.
Coffee
. is addictive. It may give you a short, quick boost of energy, but soon that energy fades and you only need more caffeine to get the same result. A recent National Institutes of Health study, for example, showed caffeine in the morning created daily stress straight through to bedtime.
A cup of coffee every couple of days is probably okay, but multiple cups daily and high caffeinated drinks – expresso, colas, energy drinks, etc. - are not healthy and should be avoided. Caffeine withdrawal can be challenging, but anyone can live a healthy caffeine-free lifestyle and feel naturally awake, energized and relaxed.
Follow these tips and you'll discover your "get up and go" hasn't gone anywhere. It's always there for you to tap into and put to effective use.
Be sure to check out my free
Natural Health Newsletter
.
Click here for the
Site Map
.
Articles you might also enjoy:
How Does Stress Affect Health
Five a Day - Fruit and Vegetables
Are You Eating Enough Whole Grains
Heart Disease Symptoms for Women
To subscribe to the Natural Health Newsletter, just enter your email address in the subscribe box at the bottom of this page.
© Copyright by Moss Greene. All Rights Reserved.
Note: The information contained on this website is not intended to be prescriptive. Any attempt to diagnose or treat an illness should come under the direction of a physician who is familiar with nutritional therapy.


Related Articles
Editor's Picks Articles
Top Ten Articles
Previous Features
Site Map





Content copyright © 2019 by Moss Greene. All rights reserved.
This content was written by Moss Greene. If you wish to use this content in any manner, you need written permission. Contact Moss Greene for details.