COVID-19 Vaccination and Down Syndrome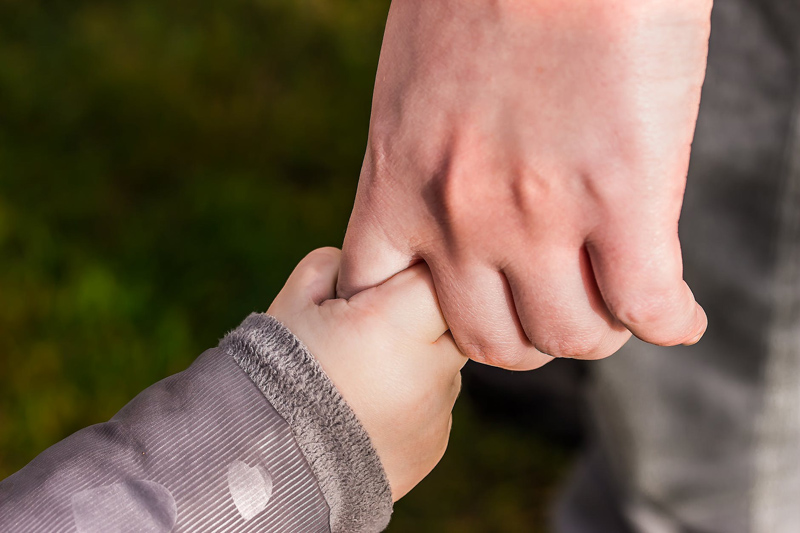 Vaccination against COVID-19 is recommended for children and adults with Down syndrome. In the USA and Canada, Pfizer's COVID-19 vaccine for children aged 5-11 has been approved since November, 2021.

Many adults with Down syndrome have had two shots of Pfizer or Moderns vaccines plus a booster, or one shot of Johnson and Johnson vaccine and a booster. Many young people with Down syndrome started getting the vaccine when it was approved for those over the age of 12.

The COVID-19 pandemic has affected education, medical care, recreation and travel for everyone, but children, teens and adults with disabilities have been disproportionately affected by the pandemic and benefit most from mandated safety procedures.

In January of 2021, people with Down syndrome were four times more likely to be hospitalized with COVID-19, and ten times less likely to survive.

The Delta Variant has made vaccinations and booster shots a crucial preparation for participation in public life. Mask-wearing, social distancing, better ventilation and other public health and personal health precautions are essential. Even fully vaccinated, individuals with Down syndrome have a higher rate of breakthrough infections, need for hospitalization, and death.

Update January 2022: Information on COVID-19 Booster Shots from the Adult Down Syndrome Center
Brian Chicoine, MD, Erin Dominiak, MD, and Hannah Graham, MD - Adult Down Syndrome Center

UPDATED 1/7/2022

The providers at the Adult Down Syndrome Center encourage individuals with Down syndrome to continue to reduce their risk of severe COVID-19 infection by wearing masks, social distancing, performing good hand hygiene, and getting vaccinated for COVID-19, including a booster dose as soon as it is appropriate and available.

https://adscresources.advocatehealth.com/information-on-covid-19-booster-shots-from-the-adult-down-syndrome-center/

For up-to-date information and resources ON COVID-19 for families and caregivers from the Adult Down Syndrome Center:

https://adscresources.advocatehealth.com/search/families-and-caregivers/


The following research, information and resources were made available via social media in November 2021.

Adult Down Syndrome on FB, Nov 28, 2021:
Data on COVID-19 vaccination in people with Down syndrome ages 12 and older via the Trisomy 21 Research Society survey shows COVID-19 vaccine is safe and effective; most people with DS had no or very mild reactions after shots
https://adscresources.advocatehealth.com/resources/?sort=datedesc&category=COVID-19


COVID-19 & Down Syndrome Resource
11/16/2021
National Consortium - DSMIG-USA, Global, LuMind IDSC, NDSC, NDSS, NTG
Updates about COVID-19 and information about COVID-19 vaccinations, including vaccinations for children ages 5-11 and boosters for adults.
Via the Adult Down Syndrome Center on Facebook
https://adscresources.advocatehealth.com/covid-19--down-syndrome-resource/

Because adults with Down syndrome have higher risks for severe illness & severe outcomes, and are more likely to experience a breakthrough COVID-19 infection, booster shots should be scheduled as soon as possible six months after their second dose of the Pfizer COVID-19 vaccine.
Via
LuMind IDSC·Nov 21, 2021
Our COVID-19 and Down Syndrome Resource has been updated to reflect the most relevant and up-to-date information on the ongoing #COVID19 situation. View and download it here: https://lumindidsc.org/COVID19

Via Anke Hüls·Nov 17, 2021
New @ t21rs findings: We analyzed data from 1708 individuals with Down Syndrome who were vaccinated against COVID-19. The vaccine is safe and effective for individuals with Down syndrome, and particularly important for high-risk groups.
Our data: https://t21rs.org/results-from-covid-19-and-down-syndrome-survey/

Here a few study characteristics. Most participants came from the U.S. followed by Brazil and the UK. >90% of the people with Down syndrome who were part of our survey have been vaccinated and they received a variety of different vaccines.

Reactions were mild and similar to those reported by people without Down syndrome. About 50% of the people with Down syndrome didn't have any reactions after vaccination. This was true for children (age 12-17 years) as well as adults (18+ years).

Very few side effects of the vaccine required clinical care and not a single individual was admitted to hospital. IMPORTANT REMINDER: Individuals with Down syndrome who have COVID-19 are at a very high risk for hospitalization / severe illness
https://thelancet.com/journals/eclinm/article/PIIS2589-5370(21)00049-3/fulltext)

The vaccine was highly effective! <1% of individuals with Down syndrome contracted COVID-19 after vaccination and all fully recovered. Of note, the average time between 2nd dose and participation in the survey was 112 days, so there was plenty of time to get infected!
https://twitter.com/anke_huels/status/1460964899220332546

The Partnership for Inclusive Disaster Strategies · Feb 5, 2021
Let it be clear, studies show people with Down syndrome are 10x more likely to die from COVID-19.
https://acpjournals.org/doi/10.7326/M20-4986

Albert Pujols @ PujolsFive · Apr 21, 2020
Thank you to all my friends who helped with this video. Please remember, the things we do today can help save the life of someone we love tomorrow. People with Down syndrome are much more likely to have complications from respiratory illnesses. Please stay safe out there.
Pujols Foundation @ pujolsfound

Johns Hopkins Medicine·Nov 21, 2021:
COVID-19 risk is higher in patients with immunocompromising diseases such as lupus. At #ACR21, Dr. Michelle Petri, Lupus Center director, discussed the reassuring data that vaccines have not led to flares nor to increases in antiphospholipid antibodies.
You Should Also Read:
Flu Outbreaks and Childhood Disability
Bacterial and Viral Pneumonia - Childhood Disabilities
Pain, Childhood Blood Draws, Injections, IV Lines


Related Articles
Editor's Picks Articles
Top Ten Articles
Previous Features
Site Map



Follow @DownSynAdvocacy
Tweet





Content copyright © 2023 by Pamela Wilson. All rights reserved.
This content was written by Pamela Wilson. If you wish to use this content in any manner, you need written permission. Contact Pamela Wilson for details.