More Baby Carrier Reviews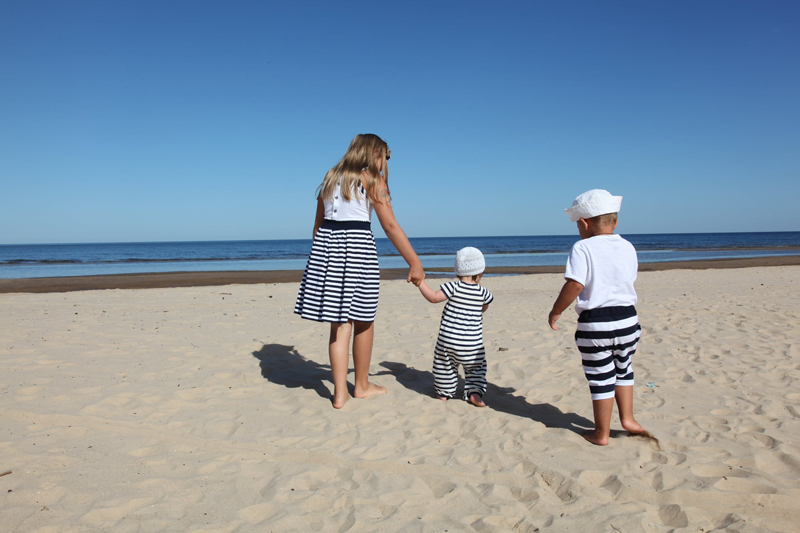 This article continues the series on baby carrier reviews with three more great carriers.

Moby Wrap: This would be my first choice for a soft baby carrier for infants under four months. The wrap is just a very long piece of cloth you tie on to your body to hold your baby. The material is very soft and snuggly and holds the baby very securely for a hands-free carry. It is extremely comfortable and can be worn a variety of different ways, though I find the front carry to be the most comfortable. It's available in a great variety of colors and patterns and packs well in a diaper bag.

The downside: The Moby Wrap claims to hold up to 40 pounds but that's a bit unrealistic in my opinion. The material is quite stretchy, which works well for a newborn but tends to sag with a heavier child. There's a learning curve with this wrap, but don't let that discourage you. The website (mobywrap.com) has very helpful instructions with photos.

The bottom line: A great first carrier for a newborn with a decent price.

Maya Wrap Sling: I like these carriers best for ages four months to about one year, when they are great for holding baby on your hip, yet keeping your hands free. Simple unpadded slings are the most flexible baby carrier to travel with because they fold up small and can be used in many different positions. You can use the "tail" of the sling to help shade your baby from the sun, nurse in the sling using the tail for privacy, or use the sling as a place to lay your baby down to change or play with them. Like many other carriers, Maya Wraps come in lots of great colors and patterns.

The downside: You do need to get the positioning of your sling correct (fabric smoothed out over your shoulder, rings in front of your shoulder not on top, and baby high enough on your body) in order to avoid back and shoulder pain. Even then, some muscle strain may occur until your body gets used to carrying your baby this way. Maya Wrap offers a helpful video to get you started.

The bottom line: Great, flexible carrier that folds up small for travel.

Baby Bjorn baby carrier: This is a great carrier for the beginning baby wearer. It's comfortable and very easy to use because it employs buckles and buttons rather than tying fabric. It folds fairly flat in your luggage and it's pretty easy to take baby in and out of. The carrier is worn in the front carry position and your baby can face in (with the head support pulled up) or out (with the support folded down so they can look around). This carrier also comes in a few different colors and patterns, plus the company makes fleece covers to use over the carrier in cold weather.

The downside: The carrier can only be worn in a fairly limited way (on the front) which makes it best for young babies. As your baby grows his legs will tend to bump around awkwardly as you walk. Although the carrier is rated to 25 pounds I personally only found it comfortable to use up until about 15 pounds or so, after which the shoulder support was just not sufficient.

Bottom line: This carrier is a great choice for someone just getting into baby wearing or to use when traveling with a young infant.






You Should Also Read:
Baby Carrier Reviews
Dealing With Tantrums While Traveling
Packing 101 for Babies


Related Articles
Editor's Picks Articles
Top Ten Articles
Previous Features
Site Map





Content copyright © 2022 by Kimberly Misra. All rights reserved.
This content was written by Kimberly Misra. If you wish to use this content in any manner, you need written permission. Contact Tiffiny Spire for details.