Sweet Potato, a Very Early Vegetable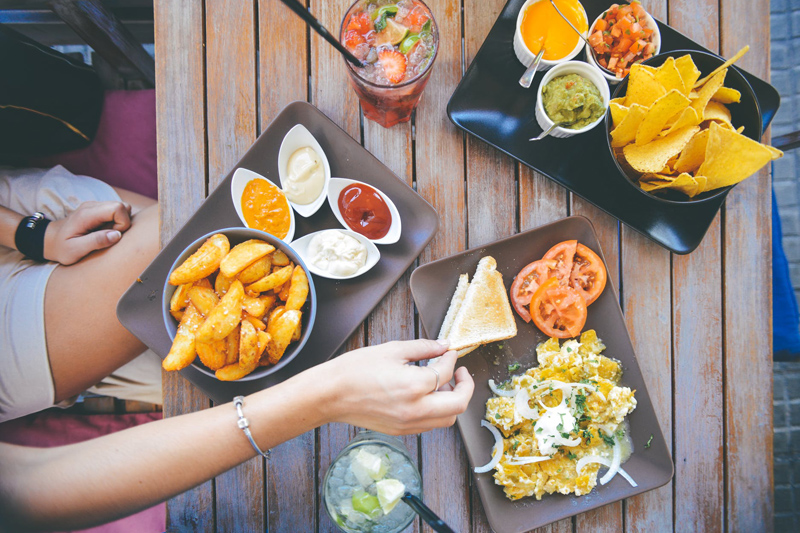 Sweet potatoes, with their rough, scratchy skin and warm orange or deep purple flesh, were one of the first vegetables to be domesticated. They originated in South America, probably Peru where 8,000 year old traces have been unearthed in caves along the coast and in the Andes, and spread slowly northwards to Central America and then Mexico. From there it made its way to Europe and beyond and is now one of the most widely cultivated vegetables in the Third World and greatly valued for its hardiness and its high beta carotene and antioxidant content – and it is alleged that Henry VIII, having sampled the sweet potatoes which came to him as part of Catherine of Aragon's dowry, was very partial to them. Having said this, my research has shown that there are many different types of sweet potato, in Papua New Guinea and parts of Asia in particular, which are genetically different from the Mesoamerican variety and may have evolved there rather than South America, or found their way around the world by other means – the most popular account being that they were transported by Polynesian sailors sometime around 700 AD; there is also archaeological evidence of sweet potatoes in the Cook Islands around 1000 AD and New Zealand shortly thereafter. And while on the subject of sweet potato varieties, there are no less than 172 in Peru today! The most widely available sweet potatoes are the orange-fleshed ones, while the purple type can be found more readily in specialist shops and farmers markets; white-fleshed camotes also make an occasional appearance, but they are drier, blander and less sweet.
Camotes © Philip Hood
Ipomoea Batatas is the root of a vine which includes the pretty morning glory in its family, and should not be confused with Dioscorea Batatas or the yam, to which it is not related in any way. Neither is it related to the "potato" which has made itself very much at home in so many people's everyday diet. In Mexico, it is known as "camote", from "camohtli" in Náhuatl, the language of the Aztecs, which translates as "edible root". Bernardino de Sahagún, a Franciscan friar who spent many years researching and recording the Aztec civilisation and wrote the Historia General de las Cosas de la Nueva España, stated that sweet potatoes were "good roots to eat, which grow like swedes/rutabagas beneath the earth and are consumed cooked, raw and roasted". There are also records of the Mayas using sweet potatoes not only as a food but as a colouring material, while Christopher Columbus mentions them in his accounts of his fourth voyage to the Americas.
Mexico is not a major producer of sweet potatoes but it is certainly an important consumer, with the tuber featuring particularly in sweet dishes, flavouring the corn drink "atole", crystallised or bathed in syrup, or as the famous speciality of the city of Puebla, the simply named "camotes", which I shall be writing about in another article. For savoury dishes, the camote finds its way mainly into spicy stews spiked with plenty of chilli to balance the sweetness, and sweet potatoes roasted in hot coals are one of the many delights offered by street vendors and market stalls: they are smoky-tasting and sharp from the fresh lime juice squeezed over the flesh when the skin is sliced open. Soured cream and the strong, salty "queso fresco", fresh cheese, are often also offered, as is a tangy, fragrant salsa like Salsa Cruda or Salsa Verde Cruda. Baking them in the oven is a good alternative to the hot coals, but I like to cut them into chunks and roast them with some olive oil, ready to be served with the same street cooks' accompaniments – and a simple salsa made from tinned tomatillos when I cannot find any fresh ones. Peel the sweet potatoes if you wish, but the skin is in fact edible and contains a high level of nutrients....
Roasted sweet potatoes – Camotes al horno
Serves 2 as a main dish
750 g/1 3/4 lb sweet potatoes, scrubbed and cut into 2.5 cm/1 in pieces
75 ml/5 tbsp olive oil
175 g/6 oz tinned tomatillos, drained weight
50 g/2 oz red onions, peeled and coarsely chopped
2 garlic cloves, peeled
1 green or red chilli, deseeded
15 g/1/2 oz fresh coriander/cilantro, coarsely chopped
5 ml/1 tsp chipotle chilli powder or to taste
1 large lime, halved
Soured cream, to serve
Mexican queso fresco, ricotta salata or Feta cheese, crumbled, to serve
Sea salt and freshly ground black pepper
Preheat the oven to 200oC/400oF/gas 6/fan oven180oC. Place the sweet potatoes on a baking tray and toss them with 3 tbsp of olive oil and plenty of seasoning. Roast, stirring occasionally, until soft and starting to turn golden along the edges, about 40 minutes.
Prepare the salsa while the potatoes are cooking. In a food processor, blend the tomatillos, onions, garlic, chilli, coriander, remaining olive oil and some seasoning fairly briefly – aim for a medium coarse texture.
When the potatoes are ready, dust them with chipotle chilli powder and divide them between two warm plates. Squeeze some lime juice over them, drizzle with salsa and sour cream and sprinkle with cheese.
Serve immediately.
Buén provecho!
You Should Also Read:
Chilli - Dynamite in the kitchen
Jícama, The Mexican Turnip
The People of Corn


Related Articles
Editor's Picks Articles
Top Ten Articles
Previous Features
Site Map





Content copyright © 2022 by Isabel Hood. All rights reserved.
This content was written by Isabel Hood. If you wish to use this content in any manner, you need written permission. Contact Mickey Marquez for details.