Jícama, The Mexican Turnip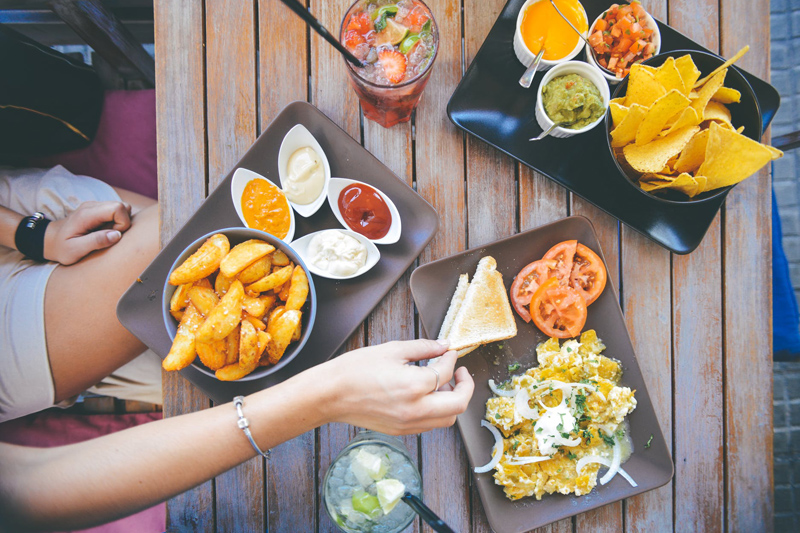 Brown, bulbous and rather hirsute, Pachyrrhizus Erosus has little to offer in the way of glamour, but it is an important member of the Mexican larder, both ancient and modern. The Spanish conquistadores appreciated it for its "cool crispness", and according to Sophie D Coe in her fascinating America's First Cuisines, its wild cousin, Calopogonium Coeruleum, was a symbol for famine in the prophetic books of the Maya, who dug it up when their crops had failed and hunger was spreading throughout the land.

The jícama, from the Náhuatl word "xicamatl", is the tuberous root of a leguminous vine native to Mexico which produces cascades of white or blue flowers and bean pods which are reputed to be toxic. The skin varies from brown to tan, with a fibrous surface which often sprouts a hair or two or more and needs to be removed with a vegetable peeler to expose the ivory coloured flesh. The flavour is faintly sweet and decidedly bland, but it is its crunchy, juicy texture which constitutes the heart of its refreshing charm. It is almost always eaten raw in Mexico, although after it crossed the Pacific from Acapulco aboard the Manila galleons in the 16th and 17th centuries, it seems to have found its way into the cooking pots of the Philippines, China and Vietnam for instance; it does not lose its crisp texture when cooked but since it has little in the way of taste to start with, being subjected to heat does not really enhance its talents in any way.

The average jícama weighs about 450 g/1 lb, although it can grow up to 2.5 kg/5 1/2 lb and there are even records of one as large as 12 kg/25 lb. Youth and freshness are essential, as the tuber loses its succulence and interest as it ages – and a reliable way to test its maturity, other than outward smoothness, is to scratch the skin with your fingernail: the skin should come away relatively easily.

The Mexicans mainly eat their beloved jícama in two particular ways: simply sliced and liberally sprinkled with salt, chilli powder and fresh lime juice, it is sold from barrows in the streets, market stalls, bars and restaurants as a snack or an appetiser - in this case it is occasionally accompanied by fruit such as fresh pineapple or grapefruit – and it is delicious with a bottle of Mexican beer or a Tequila Margarita! Alternatively, it is made into a salad and is a speciality of the Yucatán peninsula where it appears on restaurant menus as "Ensalada Xec", cut into matchsticks and combined with oranges or tangerines and coriander, perhaps an habanero chilli, and dressed with the juice of the tart local oranges, "naranjas agrias"; other fruit or vegetables like carrots and avocadoes sometimes find their way into the dish, making it vibrant and colourful, but a true Xec is delightful in its straightforward, vibrant mixture of jícama and citrus.

The jícama can be known abroad as a yam bean or Mexican turnip, and a very popular substitute is the Chinese water chestnut, which works well in a salad but is not really suitable for the botana below.

Jícama with chilli, salt and lime juice – Botana de jícama

Serves 4 as a nibble with drinks

1 jícama, about 450 g/1 lb
Fine sea salt
10 ml/2 tsp chipotle chilli powder or to taste – any chilli powder will do but the smokiness of the chipotle works really well
2 fresh limes, juiced

Peel the jícama thickly (the inside layer just beneath the skin is often quite fibrous) with a vegetable peeler or small sharp knife and cut the flesh into wedges or sticks about the size of your little finger. Arrange on a serving platter and sprinkle liberally with salt, lime juice and chilli powder to taste – if you choose to use something other than chipotle, bear in mind that chilli powders vary in heat and you will need considerably less cayenne for instance.

Serve immediately or chill until required. The flesh does not turn brown.


Jícama and orange salad with Yucatecan Xni-Pec – Ensalada de jícama y naranja con Xni-Pec

Xni-pec is the Yucatán's version of the ubiquitous "salsa cruda" and fired up with the local "habanero" chillies which are frighteningly hot – so if you are a fire eater, do use an habanero or a Scotch bonnet, if not go for a milder green chilli.

Serves 4

1 jícama, about 550 g/1 1/4 lb
3 large navel oranges, peeled and segmented, juice reserved
200 g/7 oz cherry tomatoes, quartered – a mixture of red and yellow looks pretty
1 or 2 green chillies, as hot as you like (the fiery habanero is traditional), deseeded and thinly sliced
50 g/2 oz red onion, peeled and finely chopped
25 g/1 oz fresh coriander/cilantro, coarsely chopped
1 Seville orange, juiced or 1 fresh lime, juiced and mixed with the left-over orange juice from the segments
60 ml/4 tbsp olive oil
Sea salt and freshly ground black pepper

Peel the jícama thickly (the inside layer just beneath the skin is often fibrous) with a vegetable peeler or a small sharp knife, and slice into matchsticks – the julienne attachment for a food processor or a mandolin is ideal for this. Mix with half the chopped coriander and spread out on a serving dish. Scatter the orange segments over the jícama and sprinkle it all with plenty of salt and pepper.

In a small bowl, gently mix the cherry tomatoes, chilli, onion, remaining coriander and some seasoning.

Whisk the Seville orange or orange/lime juice with the olive oil (the olive oil is not traditional but I think it enhances the salad) and fold it into the tomato mixture.

Spoon the Xni-pec over the jícama and oranges and serve immediately, before the salt starts to draw the moisture out of the tomatoes and oranges and makes it all a bit watery. If you want to do some advance preparation, do not season anything until you are ready, and spoon the Xni-pec over the jícama just before serving.

Buén provecho!

You Should Also Read:
Antojitos, the Street Food of Mexico
The Sauces of Mexico - Yucatecan Salsa Xnipec
Christmas in Mexico - Christmas Eve Salad


Related Articles
Editor's Picks Articles
Top Ten Articles
Previous Features
Site Map





Content copyright © 2023 by Isabel Hood. All rights reserved.
This content was written by Isabel Hood. If you wish to use this content in any manner, you need written permission. Contact Mickey Marquez for details.