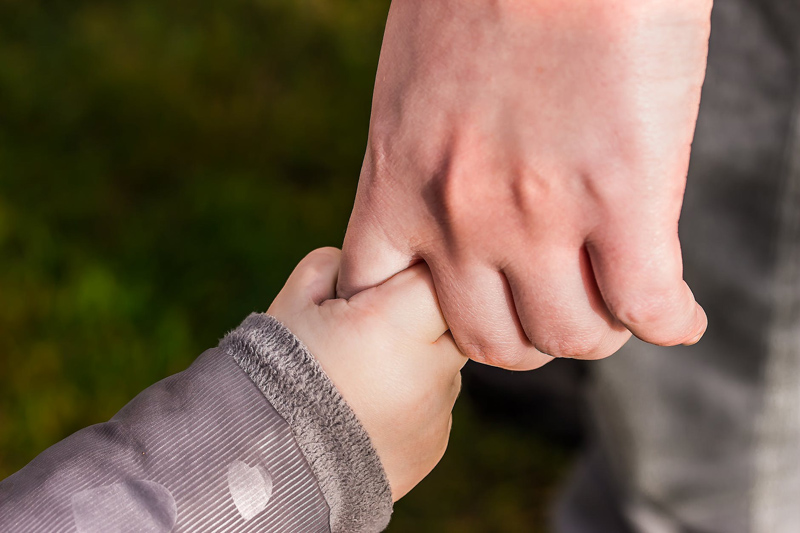 Where can we find information about Down syndrome, resources for families and support for educators welcoming children with Down syndrome into neighborhood classrooms?
Each year, parents and other advocates reach out to their communities and families of new babies with Down syndrome. Some of the most helpful activities are providing 'new parent' packets to distribute to local hospitals, obstetricians, pediatricians and public health nurses; scheduling Down Syndrome displays in public libraries, city halls and schools; as well as writing letters to the editors of mainstream monthly parenting newspapers and magazines.
These letters can be requests to include resource lists for families of newly diagnosed babies, short introductions to individual children and our hopes and dreams for them, or advice on where to find up to date information about Down syndrome.
October may be the busiest month for Down Syndrome Awareness activities, but advocacy is a year round activity. Mainstream newspaper and magazine editors and television talk shows should be receiving information on Down syndrome, local resources and support for families, and sources of stories involving ordinary people with DS.
A cover letter can be sent with a press release announcing National Down Syndrome Awareness month in October, and might include information on the NDSS Down Syndrome Buddy Walk and an invitation to the closest Buddy Walk in your area.
Something fairly simple that may be appreciated by newspaper editors, local television and radio interview programs, and your local television news editor, is a short list of stories that they might be interested in covering throughout the year, including contact information for individuals, families or program directors who have agreed to be available for interviews. If you have enough ideas, you can make a different list for each contact person, or order the stories according to which would be more appropriate for the specific media.
These one page lists can provide information about people with DS of all ages, back to school issues, supported employment opportunities, parent outreach programs, and how people with Down Syndrome are participating in your community. People with DS are everywhere, doing ordinary and remarkable things without particular notice.
Drawing attention to their talents, abilities, interests and activities will help counteract the effects of movies, comedians and toys that demonstrate ongoing prejudice and discrimination - probably much more than angry letters protesting them. Encouraging your public library and school libraries to stock books featuring characters with Down syndrome or information for families and educators is always helpful.
Good luck! And thank you for making the world a little better for everyone.
Browse at your local bookstore, public library or online retailers for books about individuals with Down syndrome and their families, like the Gifts books:
How People with Down Syndrome Enrich the World
and
Mothers Reflect on How Children with Down Syndrome Enrich Their Lives
.
Paul Sawka's Blog: Being an Adult with Down Syndrome
https://cdss.ca/network/paul/2012/08/14/being-an-adult-with-down-syndrome
We Want Respect: Adults with Intellectual and Developmental Disabilities Address Respect in Research
https://www.aaiddjournals.org/doi/abs/10.1352/1944-7558-117.4.263
NDSS Down Syndrome Research
NDSS Down Syndrome Buddy Walk
https://www.ndss.org
2012 Puget Sound Buddy Walk 10/7/2012 Seattle Center 1-4pm
https://tinyurl.com/StrTrkWWE12
National Association for Down Syndrome
https://www.nads.org
National Down Syndrome Congress
NDSC National Convention; other news and events
https://www.ndsccenter.org
Down Syndrome Health Issues
https://www.ds-health.com
Patricia E. Bauer - Down Syndrome Conference Address 2009
Stand Tall Together
https://www.patriciaebauer.com/2009/03/29/stand-tall-together
The Disability Hierarchy, Equity and Advocacy
https://www.bellaonline.com/articles/art61355.asp
Celebrating Down Syndrome Awareness Month: When a Nightmare Turns into a Dream
https://fb.me/XpffLnVV
En el mes para crear conciencia acerca del síndrome de Down: Cuando una pesadilla se convierte en el mejor sueño de tu vida
https://buff.ly/19U4ytz
You Should Also Read:
Welcoming Babies with DS
Inclusive Education and the Culture of Down Syndrome
Prenatal Diagnosis: Down Syndrome


Related Articles
Editor's Picks Articles
Top Ten Articles
Previous Features
Site Map



Follow @DownSynAdvocacy
Tweet





Content copyright © 2022 by Pamela Wilson. All rights reserved.
This content was written by Pamela Wilson. If you wish to use this content in any manner, you need written permission. Contact Pamela Wilson for details.